What is Product Liability?
Product liability is the legal concept that manufacturers and sellers can be held legally liable if their products are defective and injure or harm consumers.
Consumers have the right to expect that when they use products as intended, those products should not hurt themselves or their loved ones. If an injury does happen, consumers can turn to product liability laws that determine if, when, and how a manufacturer or seller is held liable. Legal action is taken by filing a product liability lawsuit. Learn more about your rights as a consumer by exploring the FTC's Bureau of Consumer Protection guidelines.
NO FEES UNLESS WE WIN
Protecting Your Rights Since 1983
If you have been injured by a product, contact the product liability lawyers at Bernstein and Maryonoff to get the legal representation you deserve. Get in touch to schedule your free case consultation.
Hablamos Español
Injuries related to product liability claims
There are many types of product liability claims, and injuries can range from moderate to life-threatening. Common injuries that occur because of a defective product can include but are not limited to the following:
Broken bones
Choking and suffocation
Head injuries
Tissue damage
Organ damage
Burns
Cancer diagnosis
Types of product defects claims
Product defect claims will typically fall into one of three categories: manufacturer defects, design defects, and failure to provide adequate warning or instruction regarding the use of the product.
Manufacturer defects
Claims under this category describe injuries that result from products that were defectively manufactured. When a product is being assembled, if a component of the product is not assembled properly, the wrong material is used, or a component is missing, this can create a defective product.
During the manufacturing process, products are required to undergo a thorough exam to make sure they've been assembled properly before they go out to consumers. If a company fails to do this, it could be held liable for any injury the product causes.
Design defects
These types of defects relate to the way a product is designed. For example, if the design of the product itself poses some sort of harm to a user, the product can be deemed defective because it poses an inherent risk of injury. The standard for a defective design flaw is pretty straightforward. Essentially, if a better and safer design exists, the product in question could meet the threshold of a defective design.
Inadequate warnings or instructions
Whenever a company sells a product, the product must have applicable and adequate warnings and instructions for safe usage. It's these warnings that can help keep a company protected in the event someone does get hurt by the product. If an individual does not use a product as intended and suffers an injury, it does weaken their product liability claim.
Defects in design or manufacturing can create liability much easier than inadequate warnings or instructions. This is because, with a defect in design or defect in manufacturing, the injury was the result of something the company should have prevented. When an individual fails to follow the warning or instruction as intended on a product, any injuries sustained could also result from a consumer's behavior. However, this does not mean a company still can't be liable for its actions. Failure to warn a consumer about the dangers of a product can strengthen a product liability case.
Does a person have to be injured to file a product liability claim?
Depending on the circumstances of the case, the answer may be a surprising no. You do not necessarily need to suffer an injury in order to file a personal injury claim. If a company sells a defective product and the defect results in you suffering financial losses due to property damage, you may be able to sue the company for compensation.
When filing a product liability lawsuit, you and your legal team must be able to prove that you've suffered a financial loss because of the defective product. It's this legal expertise that can help you have a successful lawsuit. As with many lawsuits, most cases end in a product liability settlement.
Who's responsible for defective products that cause injury?
Before a product design comes to fruition, many steps along the process are required to help bring a product to life. This distribution chain can include several parties, including the product designer, the manufacturing company, the company(s) that owns the product, suppliers, wholesalers, consultants, contractors, and even quality control engineers.
All parties involved in the supply chain could be held liable for a defective product that causes injury.
Unavoidably unsafe products
Unavoidably unsafe products are unique because their design cannot be made safe or safer for their ordinary or intended use. Instead of a company minimizing the risk associated with such a product, it's the user who has to take greater care to minimize the risk of these dangerous products.
The product manufacturer provides detailed instructions, warnings, and guidelines to help guide the user in the safe operation of the product. However, it is ultimately up to the consumer to adhere to these instructions.
Examples of unavoidably unsafe products include:
Knives
Prescription drugs
Medical devices and blood products
Cleaning solutions and cleaning compounds like acetone and industrial-strength bathroom cleaners
Cosmetics, including hair dyes, bleach, and perms
Product liability vs. personal injury cases
Product liability and personal injury cases have many overlapping concepts, but distinct legal actions are intended for specific instances.
A personal injury claim is any type of tort lawsuit. In general, a tort lawsuit is when an individual or an entity intentionally or negligently causes you to suffer a personal injury or property loss. Personal injury lawsuits are a violation of civil law, not criminal law. Criminal lawsuits can only be prosecuted by government entities on behalf of an individual or citizens as a whole.
Product liability cases can be a type of personal injury or tort lawsuit if an individual suffers an injury because of a defective product. Product liability cases, however, will typically name more than one defendant because of the many chains of authority a defective product must go through before it's made available to consumers.
Product liability is sometimes considered a strict liability claim and does not necessarily require a plaintiff to show that the company was negligent in its design or manufacturing of a product. This is because a product can still be defective even if negligence does not exist.
What does a plaintiff have to prove in a product liability case?
When bringing forward a product liability case, a plaintiff has to prove the following three elements as detailed by product liability law; the product was defective, the product was used as intended, and as a result, the product caused harm.
Common defenses to product liability claims
Companies are in the business of protecting and defending their products and their bottom line. If a product liability case arises involving one of their products, companies will typically claim that the injury resulted from "abnormal" or "misuse" of the product on the consumer's part.
Companies will typically argue that the negligence of the consumer and their interaction with the product caused their injury to begin with. Because of this, it's critical to have a product liability lawyer who can help you build a successful claim backed by evidence that proves the company is at fault.
Product liability claim statute of limitations in Florida
Florida law on product liability extends a statute of limitation of 4 years to individuals who wish to bring forward a claim. The time starts ticking on the day the injury was sustained. If the injury caused the wrongful death of an individual, then the statute of limitations is shortened to 2 years under the state's wrongful death laws.
What compensation can be recovered?
If a product defect caused you personal injury, you may be able to seek out both economic and non-economic losses. These damages are designed to compensate you for losses including but not limited to:
Medical bills
Lost wages
Pain and suffering
Emotional distress
How can a product liability attorney help me with my claim?
Product liability law is complicated and complex. Determining whether you have a case without legal expertise to guide you on your rights and options may be difficult. When you work with a product liability attorney, you'll have a legal representative to help you determine whether you have a case to begin with, which defendants hold the greatest liability, and how to collect pertinent evidence to prove your claim. There are many product liability myths out there. A legal expert can help you dispel these myths to prepare you for your product liability case adequately.
Need help with a product liability claim? Call an attorney!
At Bernstein and Maryonoff, our legal experts have decades of experience with product liability cases and can help you recover the compensation you deserve. To learn more about product liability law, your rights, and how to move forward in your case, contact our team to schedule a free case consultation today.
Sources:
Bureau of Consumer Protections. (2023).
Cornell Product Liability Law. (2023).
2021 Florida Statutes. (2021).
About the Author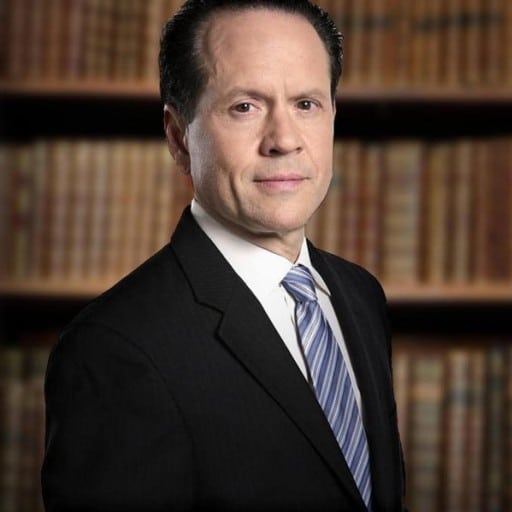 Jack G. Bernstein, ESQ.
Jack Bernstein is a hard-working and highly motivated personal injury attorney in Miami, Florida with over three decades of experience. He is a strategist and idea person, with a genuine passion for helping his firm's clients. If you've been injured, contact Jack Bernstein today for a free evaluation of your case.