Can a Bar Be Held Liable for a Drunk Driving Accident?
Drunk driving is a serious concern in today's society. It can lead to devastating consequences, sometimes for innocent victims. In fact, drunk driving accounts for around 30% of traffic fatalities in the U.S. alone.
In these events, there's a common question that comes up: "Apart from holding the drunk drivers who caused the accidents accountable, can the establishment that served the alcohol be liable?"
Let's explore this topic further.
NO FEES UNLESS WE WIN
Protecting Your Rights Since 1983
Contact our experienced car accident attorneys today if you believe dram shops are responsible for your accident.
Hablamos Español
What are dram shop laws?
Dram shop laws are statutes that hold establishments responsible for injuries caused by a drunk driver who may have been overserved there. Some examples of dram shops are bars, taverns, restaurants, and liquor stores. The laws are set to deter establishments from over-serving intoxicated individuals and discourage underage drinking.
Not every state has dram shop laws. For example, Delaware, Kansas, and Virginia don't have any at all. However, dram shops can be sued for over-serving even in these states. The victim may not win the case, but a lawsuit is possible.
What are Florida's dram shop laws?
Florida does happen to have strict dram shop laws. According to Florida Statutes Section 768.125, a person can seek damages from an establishment if it can be proven they knowingly served alcohol to someone habitually drunk or an underage person. The law also requires proof that the service of alcohol was a contributing factor in the damage.
For establishments that serve alcohol, understanding Florida's dram shop laws is crucial for business. Training staff to recognize the signs of intoxication and insisting on responsible practices can help prevent accidents and legal trouble.
For a bar (or other dram shop type) to be held responsible, four elements must be established:
The driver was habitually drunk or underage: The first step is to prove that the driver involved in the accident was either habitually drunk or underage at the time of the incident. Your attorney will use police reports, witness testimonies, and records of previous convictions, if applicable.
The restaurant was aware they were drunk or underage: Next, you'll have to prove the restaurant was aware of the status. This can be done with eyewitness accounts, video surveillance, or previous interactions.
The bar failed to confirm the patron was of legal drinking age: If they failed to confirm a patron's drinking age, this could increase their liability
They still overserved: Overserving is a serious offense that can lead to severe consequences
Alcohol-related crash liability
In cases of alcohol-related crashes, liability is the most important factor in seeking justice through the legal system. When a drunk driver causes an accident, they are liable for their actions. However, that liability could extend beyond the driver to the establishment that served them.
Can a bar be held liable for a drunk driver?
In short, yes, under Florida's dram shop laws, a bar can be held liable for a drunk driver if the conditions mentioned above are met. These laws are set in place to make sure establishments serve alcohol responsibly.
Serving someone who is habitually intoxicated or underage
Bars and restaurants must constantly know their customers' intoxication levels and age. Serving alcohol to someone who is known to have a history of chronic alcohol abuse or is underage puts everyone at risk. Not only does it put customers in harm's way, but it also opens the establishment up to possible legal actions.
Proving the bar is responsible
If you were injured in a drunk driving accident and believe a bar or restaurant may be to blame, follow these steps:
Gather evidence: If you are able, collect evidence like receipts, witness statements, video footage, and other relevant documents that can support your claim. If you feel unsafe or unsure about doing this, contact your attorney first and leave it to them.
Consult an attorney: Seek the counsel of an experienced personal injury attorney specializing in drunk driving cases. They can help you through the legal process and determine an appropriate strategy.
Act fast: Evidence and memories fade. Contact your attorney as soon as you can after the accident so they can get to work on your behalf.
How can an attorney help you?
If you've been in an accident involving a drunk driver, you may already know the complexity of the legalities surrounding it. And dealing with all that aftermath can be overwhelming, to say the least.

This is where a skilled and experienced attorney like those at Bernstein & Maryanoff can be invaluable to you. We have expertise in drunk driving laws, including Florida's dram shop laws.

We also understand the importance of determining liability in these cases. We can do all the legwork in proving this liability and build a strong case on your behalf. We have resources and contacts you may not have access to that can help us thoroughly investigate your case.
You may also need someone to represent you if your case goes to trial, and we're the team you want in your corner. With our years of experience and successful outcomes, we can give you the best chance of getting fair compensation.
If you have been injured by a drunk driver, call Bernstein & Maryanoff
Dram shop laws are instrumental in promoting safe alcohol practices and holding establishments accountable. The laws are clear — if they knowingly serve alcohol to someone who is habitually drunk or underage, they should share in the liability for any damage caused.
If you've been involved in an incident like this, we hope we've given you the insight and courage to seek justice. If you believe a dram shop is behind your accident, don't hesitate to contact Bernstein & Maryanoff. We have years of expertise in handling cases involving these laws. We will guide you through the process and fight for you every step of the way.
NO FEES UNLESS WE WIN
Protecting Your Rights Since 1983
Contact our experienced car accident lawyers today if you've been injured in a drunk driving accident.
Hablamos Español
Citations:
Dram Shop Laws in Your State. (2022).
Dram Shop Rule. (2021).
FLA. STAT. § 768.125 (2022).
About the Author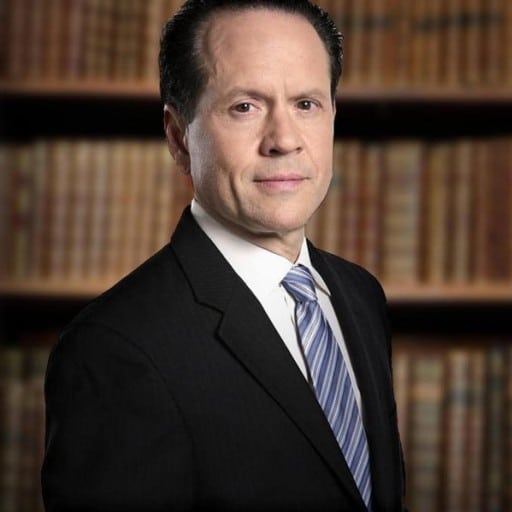 Jack G. Bernstein, ESQ.
Jack Bernstein is a hard-working and highly motivated personal injury attorney in Miami, Florida with over three decades of experience. He is a strategist and idea person, with a genuine passion for helping his firm's clients. If you've been injured, contact Jack Bernstein today for a free evaluation of your case.