Drunk Driving Statistics 2022
Car accidents impact millions of people each year. In 2020, over 2.28 million people in the United States suffered injuries in car accidents. These car accidents also caused 38,824 deaths. The National Highway Traffic Safety Administration (NHTSA) reports that the number of drunk driving deaths per year reached 11,654 in 2020, representing approximately 30% of all traffic fatalities for the year.
While some car accidents are circumstantial and hard to prevent, drunk driving accidents are preventable. Despite this fact, drunk driving remains one of the leading causes of car accidents and car accident fatalities in the United States.
NO FEES UNLESS WE WIN
Protecting Your Rights Since 1983
If you've been in a drunk driving accident, reach out to a drunk driving accident lawyer to discuss your legal options.
Hablamos Español
What is drunk driving?
Drunk driving refers to drivers operating motor vehicles when intoxicated. Legally, drunk driving is called driving under the influence (DUI). Many states distinguish DUIs from driving while intoxicated (DWI) charges. While DUIs refer to drivers with a Blood Alcohol Concentration (BAC) of 0.08 grams per deciliter (g/dL) or more, a DWI refers to any driver who's used prescription, illegal, or legal drugs and has sufficient quantities to impair their judgment while driving.
Are drunk driving accidents common?
The NHTSA reports that the number of traffic fatalities in 2021 was 10.5% higher than the number of fatalities in 2020. This number includes a 5% increase in alcohol-related fatalities reported to the police. Despite campaigns by organizations such as Mothers Against Drunk Driving (MADD) and changes to DUI laws, drunk driving claims thousands of lives each year.
Drunk Driving Statistics
Drunk driving statistics illustrate drunk driving's scope of impact in the U.S.
Most Common Injuries from Drunk Driving Accidents
Drinking impairs a driver's judgment and reduces motor control. The higher the BAC, the greater the impact, increasing the likelihood of a car accident. Drunk driving accidents can cause various injuries, including the following:
Burns. Car accidents may cause hot liquids to leak, start a fire, or spill hot beverages, causing burn injuries. There were 174,000 vehicle fires on U.S. highways in 2021.
Bruises. Damaged skin cells cause discoloration. Bruised skin is tender, and symptoms include swelling and pain.
Broken bones. Severe bone fractures can require months of medical care. While some broken bones mend with a cast, others require surgery.
Internal injuries. Impact with airbags and other objects can cause organ damage and internal bleeding.
Lacerations. Cuts are a common car crash injury. Severe cuts may require stitches and blood transfusions due to blood loss.
Spinal cord injuries (SCIs). SCIs can be short-term or permanent. Severe SCIs involve permanent paralysis.
Traumatic brain injuries (TBIs). TBIs include concussions and permanent brain injuries affecting speech, motor functions, and cognitive abilities.
Whiplash. Whiplash can cause chronic pain and impair a person's physical and mental well-being by causing severe headaches, fatigue, and other symptoms.
Wrongful death. How many people die from drunk driving accidents per year? Drunk driving accidents claimed 11,654 lives in 2020. How many teens die from drunk driving? In 2020, alcohol consumption was present in 29% of fatalities involving drivers ages 15-20.
Is drunk driving a felony?
Felonies are serious crimes resulting in some of the harshest penalties permitted by law. Individuals convicted of felonies are incarcerated in federal prisons, while individuals guilty of misdemeanors may only pay a fine or receive a fine and incarceration in county jail.
Each state determines whether a DUI is a felony or misdemeanor, and many states consider BAC and prior offenses. In Florida, offenders may face penalties from the state's Department of Highway Safety and Motor Vehicles (FLHSMV) and the courts.
How and when did drunk driving become illegal?
Although drunk driving laws date back more than 100 years, states began imposing harsher penalties over the last 50 years. Organizations such as MADD campaigned to raise awareness, and new technology, such as breathalyzers, prompted states to change laws and introduce harsher sentences.
What is the penalty for drunk driving?
The Florida Department of Highway Safety and Motor Vehicles lists the following fines and penalties for drunk driving in the state:
The consequences for a first-time DUI in Florida are a fine of between $500 and $1,000.
The driver's BAC or the presence of minors can result in fines of up to $2,000.
First-time offenders may also face between six and nine months in jail.
Vehicles may also be impounded for 10 days.
Florida imposes harsher penalties for subsequent offenses. Repeat offenders could face prison terms of up to five years.
What is the penalty for killing someone while driving drunk?
The most severe drunk driving accidents cause bodily harm or death. Drivers with multiple DUIs who cause bodily injury are charged with a felony. A guilty verdict for DUI manslaughter or vehicular homicide also carries a felony conviction. In addition to fines, those convicted of DUI manslaughter or vehicular homicide in Florida may face prison sentences of up to 30 years.
How can a personal injury attorney help you if you've been in a drunk driving accident?
A successful lawsuit ensures you receive economic, non-economic, and, when applicable, punitive damages from the drunk driver. Contact our drunk driving accident lawyers for a free consultation to discuss your rights and legal options. We'll guide you through your legal journey, answer your questions, and protect your rights. We fight to ensure every victim receives the maximum compensation for their injuries, accident-related costs, and the emotional toll of surviving a drunk driving accident.
Sources
Drunk Driving. (2022).
Drunk Driving: Statistics. (2022)
First Drunk Driving Arrest. (2009).
Florida DUI and Administrative Suspension Laws. (2022).
Newly Released Estimates Show Traffic Fatalities Reached a 16-Year High in 2021. (2022).
Number of road traffic-related injuries and fatalities in the U.S. from 1990 to 2020. (2022).
Total number of reported highway vehicle fires in the U.S. from 1980 to 2021. (2022).
About the Author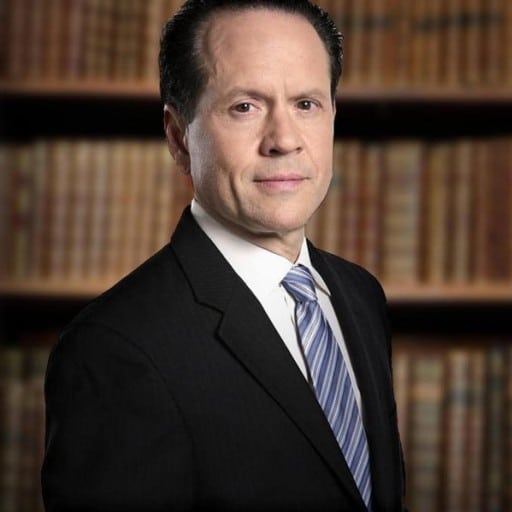 Jack G. Bernstein, ESQ.
Jack Bernstein is a hard-working and highly motivated personal injury attorney in Miami, Florida with over three decades of experience. He is a strategist and idea person, with a genuine passion for helping his firm's clients. If you've been injured, contact Jack Bernstein today for a free evaluation of your case.