Miami Car Accident Attorneys
PROTECTING YOUR RIGHTS SINCE 1983
Miami car accident attorneys at Bernstein & Maryanoff have the knowledge and experience necessary to get you maximum compensation for your car accident injuries.
Our Car Accident Injury Lawyers Are Here to Help
When you're hurt in a motor vehicle accident, you deserve the help of an experienced car accident lawyer to help you win fair compensation for your injuries. Having experienced car accident lawyers fighting for you can mean the difference between winning top dollar for your claim and receiving nothing at all. You don't have to fight alone. You have the right to representation from an experienced attorney.
If you have been injured in a car accident in Miami, Florida, you are entitled to recover damages for the full extent of your loss. This includes economic damages such as medical bills in the past and future, as well as the loss of income in the past and future. You can also recover compensation for intangible damages such as physical pain, emotional pain, and suffering, permanent scarring, as well as loss or impairment of any important bodily function.
Even though you have a right to financial compensation, it's not always immediately clear how to go about making a claim. Sometimes, you can make a demand directly to the insurance company. Other times, you must file a legal claim by the applicable deadline. Whatever your situation, an experienced attorney can help you determine the right steps and fight aggressively for fair compensation.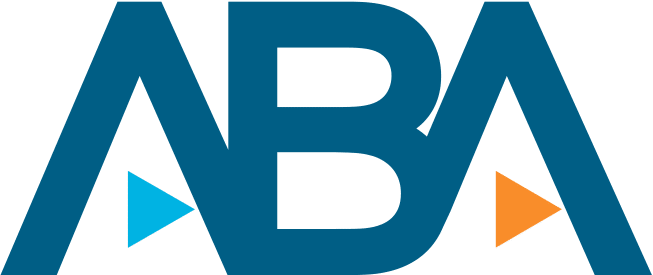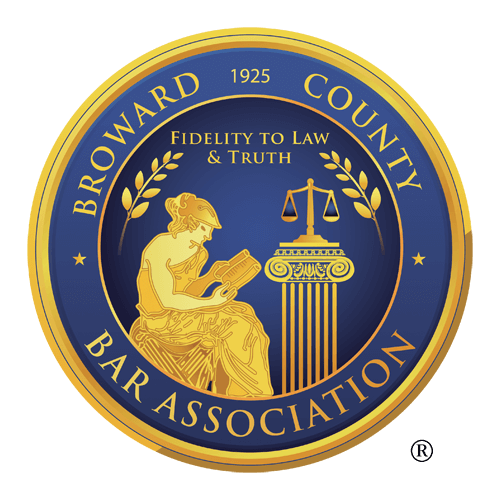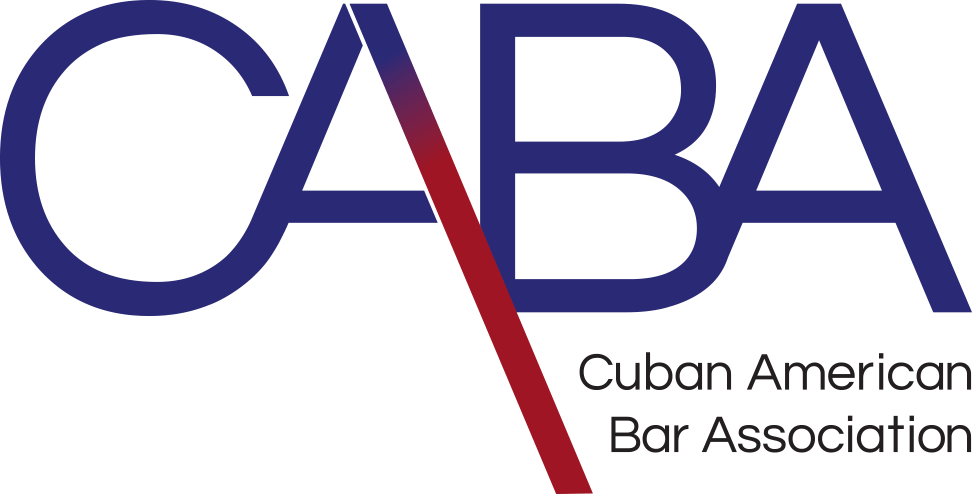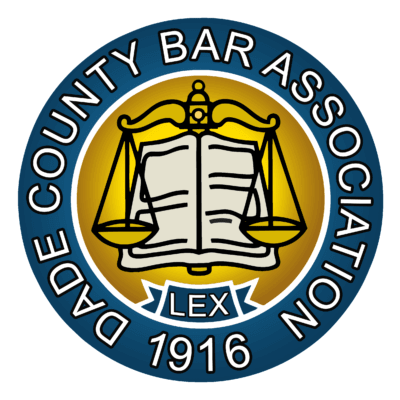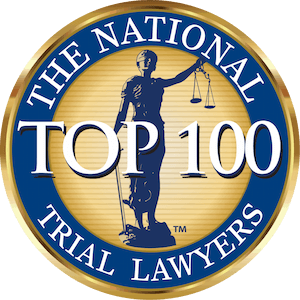 Why Hire Our Miami Car Accident Attorneys
The lawyers at Bernstein & Maryanoff have the resources and experience to help you obtain the maximum compensation for your losses. With a principal office in Miami, and numerous other offices across Florida, our lawyers will be there when you need them – we even make house calls. We know that each client is unique. That's why we offer comprehensive legal services that meet the diverse needs of our clients.
We don't want you to worry about paying for a lawyer when you need legal help after a car accident. That's why we offer legal representation with no money down and no fee unless you collect. And there's never a cost to speak with our legal team about your case. If you or someone you love has been injured in a car accident caused by someone else, please contact Bernstein & Maryanoff today to schedule a free consultation so we can discuss your legal rights and options.
Florida Car Accident Laws
Florida uses a modified no-fault system for car accidents. That means for minor accidents, each driver receives compensation for their injuries from their own insurance company. For small accidents with minor injuries, there are no lawsuits. Instead, each party recovers from their own insurance company. Generally, there's no compensation for pain and suffering in a no-fault case. Your payout can be as much as the limits of your own insurance policy.
However, when an accident results in substantial or permanent injuries, the no-fault system doesn't apply. When a case meets the injury threshold, the accident victim may bring a claim against the responsible driver for comprehensive financial compensation. To win the claim as an accident victim, the other driver must be partially or wholly responsible for the events leading to the accident.
When a case falls outside of the no-fault system, the victim may claim compensation for financial damages and pain and suffering. The victim wins their claim by making a demand to the insurance company or by filing a summons and complaint in the appropriate Florida court. Florida Law 627.736 is the law that requires all drivers in the State of Florida to have no-fault insurance.
What To Do If the Insurance Company Won't Pay You Fairly After a Car Accident Injury
You might expect your own insurance company to pay you fairly after a car accident. Unfortunately, that isn't always the case. The insurance company may try to stall your claim or give you misinformation. They might try to confuse you about your rights or delay the proceedings in hopes that you'll miss the deadline.
Don't be fooled by the insurance company's tactics. Sometimes you need a lawyer to help you get fair compensation from your own insurance company. You may even receive an additional payment if your insurance company acts in bad faith in an attempt to avoid paying your claim. If you're not sure whether your insurance company is treating you fairly, contact our Miami car accident lawyers for an evaluation of your case.
How a Miami Car Accident Lawyer Can Help
If you have been injured in a car accident, DO NOT hesitate to seek legal counsel from an injury attorney experienced in car accident cases in order to best protect your interests and obtain a maximum settlement.
There are several complex laws and regulations that can affect insurance claims and complicate the recovery of any damages for pain and suffering. Without proper legal representation, insurance companies will try to take advantage of you in order to pay out as little as possible.
Bernstein & Maryanoff have over 36 years of experience with car accident cases. We know how to negotiate a fair settlement with insurance companies.
Legal Standards for Florida Car Accident Claims
When you bring a Florida car accident case, the rules of negligence apply. In order for the other party to be legally liable for your injuries, they must act negligently. Negligence means a lack of ordinary care. A negligent person is someone who doesn't use a reasonable amount of care in a given situation.
Intentional misconduct is not the same thing as negligence. The standard for negligent conduct is even less than recklessness. Negligence is just not being careful enough. Things like speeding, running a red light, and not following the laws for the flow of traffic are all examples of negligence.
A car accident claim is a civil claim. Although there may be criminal charges that follow a car accident, your claim for financial compensation is a civil claim. You don't wait for permission from law enforcement or a state's attorney to file your claim for compensation. Instead, you prepare the documents to start the case on your own.
The burden of proof in a civil car accident claim is lower than the burden of proof in a criminal case. You don't have to prove your case beyond a reasonable doubt to win financial compensation. Instead, you only have to prove your case by a preponderance of the evidence. In other words, it's easier for you to win a civil claim for monetary damages than it is for a state's attorney to win a criminal case.
You shouldn't base your decision to bring a claim on what the state's attorney decides about criminal charges. Many car accident claims don't result in a criminal action, but you might still have a great legal claim for damages. Our attorneys for car accidents in Miami can help you understand the difference in the types of cases and what your rights are under Florida law.
Leading Causes Of Car Accident Collisions
Negligent Driving: Negligent driving or careless driving can describe many things, but generally this factor involves a lack of attention on the road and the conditions that surround a driver. This cause is cited as a reason for approximately 50,000 Florida auto accidentshttps://www.bernsteinandmaryanoff.com/practice-areas/car-accident-attorneys/determining-fault-in-rear-end-collision/ that lead to injury every year, and an average of 500 people are killed on an annual basis for this reason.
Failure to Yield the Right-of-Way: There are several instances in which every driver must understand the laws that deal with the right-of-way. Four-way stops, merges into traffic and the like are all specific examples of this problem, and more than 20,000 Florida injury accidents occur for this reason every year.
Alcohol-Related Accidents: Despite all the public service announcements, warnings and the tougher penalties that are associated with drinking and driving, alcohol remains a leading cause of Florida auto accidents. Approximately 3,000 injury crashes and almost 500 fatalities in Florida are attributed to alcohol every year.
Improper Lane Change: Changing lanes while on the road is a maneuver that most people take for granted. This lack of care leads to approximately 4,000 Florida injury crashes every year. Many people simply rely on their mirrors before changing lanes and fail to look over their shoulder before moving across the road.
Disregarding a Traffic Signal: Failing to heed the order to stop or to proceed with caution is a common mistake in Florida, and these mistakes lead to more than 5,000 Florida injury crashes every year. Those who are hit by someone who runs a red light, for example, are generally not prepared for that scenario to unfold.
Mechanical Failure: When a car accident occurs because of mechanical failure, many parties may be to blame. Our Miami car accident attorneys explain fault when a car accident occurs because of a mechanical issue.
Common Injuries from Car Accidents
Injuries suffered in a motor vehicle accident can be catastrophic. Serious and disabling injuries can affect not only the injured person but family members as well. Even relatively minor injuries that require medical care and result in lost time from work can have a great impact on a family.
Common injuries suffered from car accidents that may be able to be compensated for, but not limited to:
Bone and joint injuries
Whiplash and neck injuries
Knee damage
Loss of limbs
Head injuries
Mental distress
Permanent disability
Wrongful death
What Can I Win in a Florida Accident Lawsuit
The amount of money you can recover in an auto accident case is based on a number of variables, including which insurance company covers the at-fault vehicle. Successful negotiations between your lawyer and the insurance company are crucial since a professional and complete presentation of your damages can help to settle the case without the need for a trial.
A sophisticated attorney can convince the insurance company to pay the full amount of damages, based on a full and proper presentation of your case.
Here are some of the types of monetary damages that you can win in a Florida accident lawsuit:
Coverage for lost income and long-term career changes because of injuries
Property damage
All medical expenses including emergency care and medical testing
Physical therapy
Psychological treatment
Occupational therapy
Pain and suffering; changes in daily activities because of injuries
Punitive damages (ask your attorney about different rules that apply for punitive damages)
You can demand compensation for the sum total of your car accident damages. However, most people aren't aware of all of the things that count as losses in a car accident case. For example, you may deserve monetary damages for the fact that you live with physical pain from your injuries. You may deserve additional amounts if you have to travel to medical appointments. An experienced attorney can help you be sure to include every type of damages that apply to you in your legal claim.
Some types of financial compensation can be difficult to value. It can take some insight to determine what to claim for intangible losses like emotional anguish and pain and suffering. Our experienced legal team can help you carefully value your claim and take the right steps to pursue compensation.
Contact Our Miami Car Accident Attorneys
Our law firm will handle your car repair claim as a courtesy. All you need to do as our client is to attend all medical care visits and therapy to help you heal. Learn how an experienced car accident attorney can help you prepare an auto accident case. If you have been in an accident, it is critical that you seek legal assistance as soon as possible. At Bernstein & Maryanoff, we will work hard for you to ensure you receive the highest settlement possible. We handle all cases on a contingency fee basis, call now to schedule your free consultation.