Personal Injury Lawyer
PROTECTING YOUR RIGHTS SINCE 1983
The accidental death attorneys at Bernstein & Maryanoff have the knowledge and experience necessary to get the maximum compensation for your individual case.
At Bernstein & Maryanoff, our top Florida personal injury lawyers have represented accident victims and their families for more than 30 years in Florida and throughout Broward and Miami-Dade counties. We have successfully won a multitude of personal injury cases for our clients, delivering the financial results that allowed them the security to get on with their lives after experiencing a severe or catastrophic accident. We can do the same for you, too.
It can be overwhelming to sort out your life after suffering a traumatic accident. You may not know which way to turn to get on track again. That's where we come in. We help you by representing you in a legal claim to get the maximum compensation for your damages and losses. We are highly skilled in personal injury case practice. We know what it takes to fight for your rights while you focus on your recovery. Together, we can begin to stabilize your situation and return it to normal.
NO FEES UNLESS WE WIN
Protecting Your Rights Since 1983
Have you been injured in an accident? We can help! Contact us now.
Hablamos Español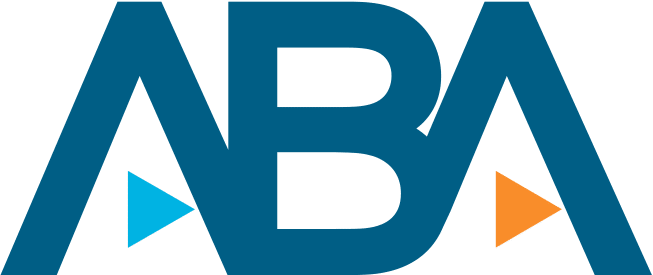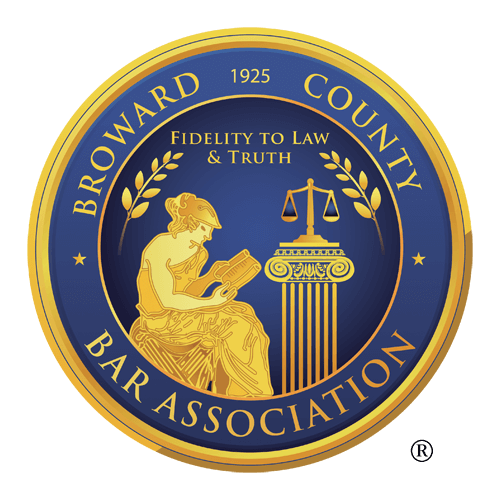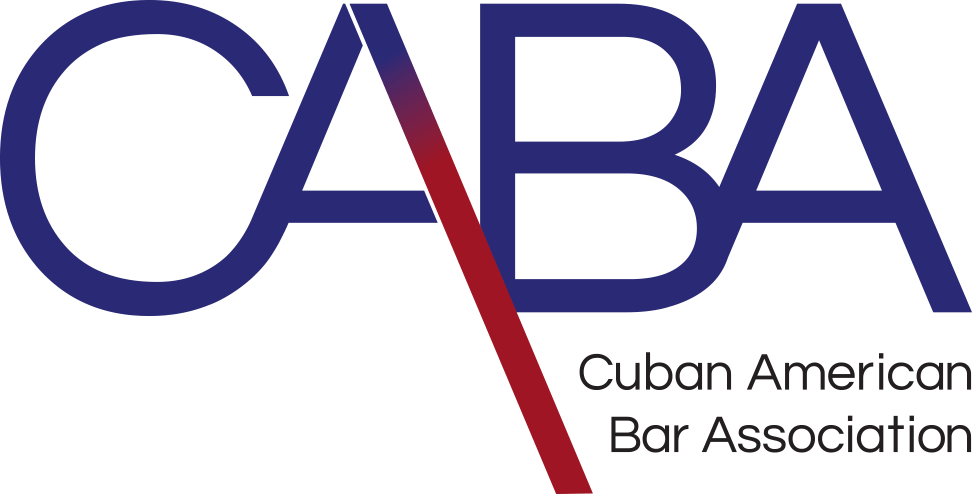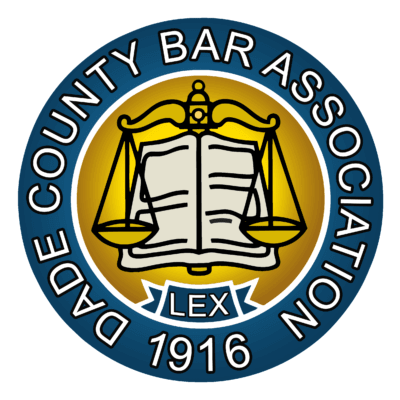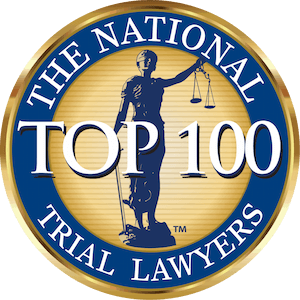 Common personal injury causes
When we say personal injury, we are referring to physical harm to a person's body. It is separate from property damage; however, compensation for property damage can be included in a personal injury claim as long as there was physical harm.
The key to a personal injury case in Florida is to prove there was intentional negligence on the part of an individual or business that was in the wrong, which resulted in your personal injury. See the list below for some of the more common personal injury causes and practice areas we specialize in:
If you are still determining if the accident you were involved in qualifies for a legal claim, we suggest you call us at (800) 429-4529 to find out. We stand ready to help you.
Understanding Florida's personal injury laws
Florida is a no-fault state, meaning drivers are only required to carry personal injury protection insurance, commonly known as PIP, to cover their own medical costs and property damage. PIP has limits on medical coverage, which can be a problem if your injuries are severe, causing permanent or debilitating impairment. Medical care costs can add up exponentially, especially if treatment is needed for the long term. Therefore, you are within your rights to file a lawsuit against the offender to seek financial compensation to cover all the costs associated with the accident.
Florida's statute of limitations on when you can file a lawsuit
The clock starts ticking from the date of the accident. Generally, you have two to four years to file a claim, but it depends on the type of claim. For example, personal injury cases where negligence was present require a filing within two years from the date of the accident. However, it's best to talk with an experienced attorney while the accident is still fresh in mind. You can have a family member contact us on your behalf if you are still in the hospital or recuperating at home or a care facility. We'll answer your questions.
The timeline involved with the legal filing process can take months to possibly a year, gathering all the investigative material needed to press the lawsuit forward. You don't want to lose any time to get the ball rolling in your favor. Call us even if you've given it some thought and are uncertain. We can help clear up any doubts you may have about how the whole process works.
We handle the work so you can focus on recovery
You shouldn't have to worry about how things will be handled while in your injured condition. We will put together all the case details and outline how our team of personal injury lawyers can help you. We will do the heavy lifting for you in scouring the evidence in a timely manner, including police and medical reports and eyewitness accounts. We'll also review what to expect as the case progresses, informing you of developments. We are strong communicators committed to seeing through to a final settlement, either in or out of court, for a beneficial outcome to you.
What does a personal injury lawyer do?
You may wonder what your personal injury lawyer will do exactly. We start with filing a summons and complaint and submitting it to the court. The other party (defendant) involved in the case must be served formal legal papers. It gives the defendant time to answer through their legal counsel and insurance representatives. This initial paperwork begins the court process within two months from the date of the accident. Depending on the severity of your injuries and the follow-up medical care needed, we continue adding further medical reports to build an entire incident report of your case's details. It is a team effort necessary to abide by the laws and regulations of the case filing process.
Incident investigation reports
In most states, lawyers will compile an incident report based on the investigation of their client's accident. It's a valuable tool for litigators to understand what happened, the conditions at the time, and any immediate action that followed.
Different states will have different jurisdictions in terms of whether the report is used as a discoverable record or if it is a protected work product created in anticipation of litigation. Florida courts have established that these reports are qualified as a work product and can be withheld as privileged information.
Proving liability and negligence
On March 24, 2023, Florida replaced its pure comparative negligence system with a modified comparative negligence system under bill HB 837. The change made is if the plaintiff is found to be more than 50% at fault for their accident injury, they may not recover any damages. Our firm diligently works to ensure who is liable for your injuries when we start the investigation. It can be a tough battle in court if the opposition wants to avoid accepting full responsibility, and we follow the complex rules of the tort threshold law.
The tort threshold law in Florida states that victims of personal injury accidents must sustain one of four types of injuries in order to recover non-economic damages. As your medical rehabilitation takes place over months, you may need psychological counseling if the event caused you formidable pain and suffering or mental anguish. We know that a serious accident can leave lasting emotional scars on the victim. All medical records will be entered into the case we built for you.
The four injury types in Florida's tort threshold are:
Permanent injury
Severe scarring or disfigurement
Significant or permanent loss of a major bodily function
Death
An additional factor in proving negligence is to examine the defendant's behavior. Suppose it is established that the wrongdoer operated recklessly without regard to the life and safety of others, causing irreparable damage. In that case, the plaintiff (that's you) can recover punitive damages in addition to compensatory damages. It's an award that goes above and beyond primary losses, but certain conditions must be met to be eligible. It's an area we won't overlook in the facts of your case.
Communicating and negotiating with insurance companies
Often, insurance companies will want to settle out of court because it's more costly for them to go to trial. They may offer a settlement amount that is lower than you deserve. We will negotiate further with them to achieve the maximum settlement amount for your damages. The amount will depend on the circumstances of your case. The myth of a million-dollar settlement is not always accurate because cases are settled daily in the four-, five-, and six-figure range. Going to trial with a judge and jury may also be necessary if the opposing insurance company doesn't want to settle higher.
Professional representation
In conclusion, a personal injury lawyer will professionally represent you, keeping your best interests at the forefront of the case at hand. We stay up-to-date on changes to Florida law that can impact your case. You can rely on our expert knowledge and experience to steer your case in the right direction. Our goal is to help you achieve monetary awards for damages suffered and advice on how best to handle your financial future going forward with careful planning and consideration. We can discuss various options that can be available to you after reaching a verdict or settlement.
What damages can be recovered?
The definition of damages in legal personal injury cases covers more than physical injury, property damage, and loss of wages. There are economic and non-economic damages that take into account such things as future expenses and intangible loss of companionship.
Medical expenses and future medical care
Lost wages and future earning capacity
Property loss of vehicle and cost of repair or replacement
Pain and suffering
Mental anguish and emotional distress
Loss of consortium, which means losing the benefits of a marriage relationship
As you can see, the after-effects of a severe or catastrophic loss can greatly impact your life and the lives of your loved ones. It can upend it in ways you never imagined. We aim to help you settle your case right so you can gain peace of mind. It starts with you making a free consultation call to our office to discuss your options.
When to hire a personal injury lawyer
It's reassuring to know that you don't have to pay any upfront costs to hire the professional team of Bernstein & Maryanoff. Our contingency fee is calculated when we win your case. It will be a percentage of the total settlement amount, depending on the nature of your case. Personal injury lawyer contingency fees are based on Florida law that allows people from all backgrounds to have equal access to the legal system, affording them the opportunity for financial recovery. As such, there is no risk involved to you. Call us as soon as possible after experiencing a serious accident. We would be honored if you let our team of personal injury professionals handle your case.
NO FEES UNLESS WE WIN
Protecting Your Rights Since 1983
Turn to the experts at Bernstein & Maryanoff and get a free legal consultation regarding your personal injury case.
Hablamos Español
Sources:
Engel, D. 2020. Discoverability of Workplace Incident Reports.
Fla. Legis., 2023 Bill Summaries, Civil Remedies, HB837.
Florida is a No-Fault State. What Does That Mean? 2017.
Loss of consortium. 2023.