Personal Injury Settlement Myths vs. Reality
Most people don't think about how injury settlements work until they're hurt in an accident. In fact, a lot of people have misconceptions about how injury settlements happen and what to expect during the process. Most even have assumptions about the need to work with a Miami personal injury attorney. Let's talk about nine injury settlement myths vs. reality.
Personal Injury Settlement Myths
MYTH: You have to take your case to trial to get a fair settlement
REALITY: Most cases that settle don't go to trial
Most injured victims don't have to go to trial to get a payment for their claim. The vast majority of cases settle before trial. By working diligently to build a strong case, you can encourage the responsible party to pay you fairly rather than risk the costs and uncertainty of taking the case to trial. Most cases result in a settlement before the trial date.
MYTH: To bring a personal injury claim, your case must be worth millions of dollars
REALITY: Most injury settlements are for much smaller amounts of money
You don't have to have a million dollar claim or catastrophic injuries to bring a personal injury claim. Even though cases that settle for millions of dollars get the most press, cases settle in Florida courthouses every single day for four, five and six-figure amounts. Injured victims receiving these amounts often have attorneys representing them.
You can receive fair compensation for your case based on your actual damages. The amount that you receive can be a welcome relief for your injuries. Even if your injuries are medium or minor, you can recover for the value of your claim with the help of an experienced attorney.
MYTH: The responsible party will have to pay out of pocket
REALITY: There may be insurance to cover your losses
Some injured victims are hesitant to file a lawsuit because they think the responsible party is going to have to pay them personally for their losses. While that's true in some cases, there may also be insurance available to help. Car insurance, homeowner's insurance, renter's insurance, and an umbrella policy are all ways that a responsible party may be able to cover your losses with no out of pocket costs. Your attorney can help you determine if there are applicable insurance policies that can help the responsible party pay a claim.
MYTH: A strong case always settles quickly
REALITY: Even strong cases take time to resolve
You might think that when a case is open and shut, it should be easy to get a fast check in your hands. In fact, sometimes very strong cases take time to settle. You might need to do in-depth work to determine current and future damages. It may take some time to value your pain and suffering. An experienced attorney can help you resolve your case as quickly as possible, but often, patience pays off in the end.
MYTH: You can only recover for medical expenses that you incur before your settlement.
REALITY: A settlement can include projected future medical expenses
Don't make the mistake of claiming only past medical expenses in your settlement. The value of your claim includes medical costs related to the accident for the rest of your life. It's important to work with an attorney to determine the value of your future medical bills to include them in your claim. You should work with an expert medical professional to establish your projected future expenses.
MYTH: My divorce lawyer/wills and trusts lawyer/criminal lawyer can get me a good settlement in a personal injury claim
REALITY: A trained personal injury lawyer has the experience to provide professional, experienced representation
Just like doctors specialize in niche fields, so do lawyers. An attorney who specializes in personal injury cases has years of experience honing their craft to help injury accident victims. They know the law that's specific to your injuries and all of the things that you should do to maximize your recovery and make the claims process as smooth as possible. Don't leave your case to chance. Work with an experienced personal injury lawyer for your injury settlement.
MYTH: As long as you're working with the insurance company, you don't have to worry about time running out on your case
REALITY: There are strict time limits to file your case
Even if you're negotiating directly with an insurance company, the clock is still running to file a formal legal claim. If you miss the deadline, you completely lose your chance to recover. The insurance company knows about these time limits. If they're stringing your settlement along, they may be hoping that you miss the deadline.
MYTH: You can determine what your settlement should be to an exact dollar amount
REALITY: Each case is different; there's no way to precisely value your claim
You might hope that you can simply add up specific categories of damages to arrive at an exact figure that should be your injury settlement. Unfortunately, valuing your settlement is more complicated than that. The complexity of your case, comparative fault, and even whether the responsible party can pay the full amount all play a role in determining how you should resolve your case. An experienced injury attorney can help you determine what your case is worth.
MYTH: You can never afford an attorney
REALITY: Bernstein & Maryanoff offers affordable legal services with no money down
Many people assume that it doesn't make financial sense to work with an injury settlement lawyer. They think that a lawyer is going to demand a lot of money up front. The truth is that many injury settlement lawyers agree only to get paid if you win your case. With the help of an experienced attorney, you may recover much more than you might recovery trying to go about navigating your case on your own.
At Bernstein & Maryanoff, we only accept payment if you win your case. At each stage, we work to be your legal advocate and maximize the recovery in your pocket. We work to help you understand the myths and realities of injury settlements. Our goal is to be your partner as we work together to help get you the recovery that you deserve after an accident. If you've been hurt in an accident, contact us today.
About the Author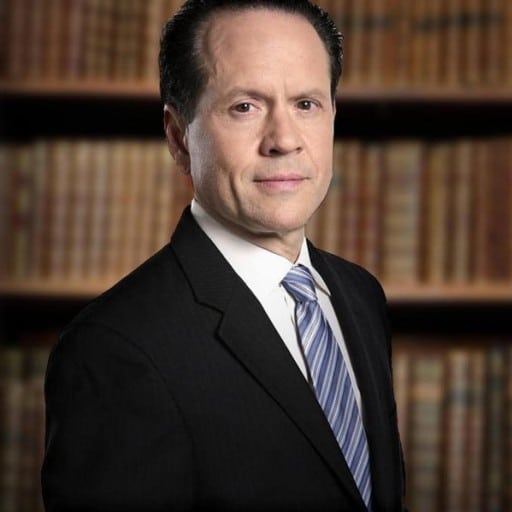 Jack G. Bernstein, ESQ.
Jack Bernstein is a hard-working and highly motivated personal injury attorney in Miami, Florida with over three decades of experience. He is a strategist and idea person, with a genuine passion for helping his firm's clients. If you've been injured, contact Jack Bernstein today for a free evaluation of your case.