Do I Need a Personal Injury Lawyer?
Personal injuries can significantly impact one's physical, emotional, and financial well-being. Whether it is a slip-and-fall accident, a car crash, or a medical malpractice claim in Florida, navigating the legal complexities that follow can be overwhelming.
This is where the expertise of a Miami personal injury lawyer becomes crucial. It is worthwhile to explore the key factors that indicate whether you may need to hire a personal injury lawyer to help protect your rights and maximize your chances of obtaining fair compensation for your injuries.
NO FEES UNLESS WE WIN
Protecting Your Rights Since 1983
Turn to the experts at Bernstein & Maryanoff for a free legal consultation regarding your personal injury accident.
Hablamos Español
Reasons a personal injury lawyer will be helpful to you
A personal injury lawyer can be remarkably beneficial in various situations to ensure you receive the compensation you deserve in Florida. 
Liability disputes: Sometimes liability disputes surrounding your case develop, where the other party claims you were at fault or share partial fault for the accident. An experienced attorney can navigate these complex disputes to prove your innocence or minimize any potential shared responsibility.
Multiple parties involved: When multiple parties are involved in an accident, such as a car accident with multiple drivers or a workplace incident involving different employers or contractors, a personal injury lawyer can help determine who should be held accountable for negligence and ensure that all responsible parties are included in the settlement and litigation processes
Serious injury or permanent disability: When injuries are severe or catastrophic, it is crucial to have strong legal representation by your side. A personal injury lawyer will diligently assess and gather evidence regarding the extent of your injuries and their long-term impact on your life. This information is vital in securing fair compensation for medical expenses, lost wages, pain and suffering, and future care needs.
Claims against government agencies: Certain Florida personal injury accidents can involve claims against government agencies. These unique cases require specific expertise due to the rules and procedures involved. A competent Miami personal injury lawyer familiar with handling cases against Florida government bodies will be essential to effectively guide you through this complex process.
When facing these challenging situations following a personal injury incident, hiring a knowledgeable personal injury lawyer ensures that you receive proper legal advice tailored specifically to your case's circumstances. Their expertise will protect your rights and maximize your chances of obtaining fair compensation for the harm suffered.
Tricks insurance companies use to not pay or pay less
Many people often believe they can negotiate a settlement with the insurance company on their own after their personal injury accident. Unfortunately, these same people get taken advantage of during an already difficult time, resulting in either no settlement or one that does not cover the full extent of what one is actually entitled to receive.
When dealing with insurance companies after a personal injury incident, it's crucial to be aware of the tricks they may employ to minimize or deny your claim. Here are some common strategies employed by insurance companies:
Delay tactics: Insurance companies may intentionally delay the claims process, hoping you will become frustrated or give up on pursuing compensation
Quick settlement offers: They may offer an early settlement soon after the accident, often before you fully understand the extent of your injuries or have had time to consult with legal counsel. Such offers tend to be significantly less than what you may be entitled to.
Need for recorded statements: Insurance adjusters might request recorded statements from you regarding the incident promptly. They do this hoping you inadvertently say something that could weaken your claim or imply shared fault.
Denying liability: Insurers may try to shift blame onto another party or argue that their policyholder is not responsible for your injuries in order to avoid paying out a fair settlement
Downplaying injuries: Adjusters often downplay the seriousness of injuries sustained in an attempt to undervalue or deny portions of your claim altogether
Surveillance and social media monitoring: Insurance companies commonly monitor claimants' activities through surveillance and social media platforms, looking for any evidence contradicting an injury's severity as claimed
Limitations on medical treatment coverage: Some insurers attempt to limit coverage by challenging medical treatments sought beyond what they consider necessary or reasonable, potentially leaving important medical expenses uncovered
Recognizing these tactics can help you realize why getting help from a personal injury lawyer in Miami is crucial to protecting your rights and obtaining a fair settlement.
Reasons you need a personal injury lawyer
Some of the reasons you need a Miami personal injury lawyer include:
Legal expertise: Personal injury lawyers specialize in personal injury and tort law. They have extensive knowledge of relevant Florida laws, regulations, and legal procedures. They understand how to navigate through complex legal processes effectively.
Experience with insurance companies: Dealing with insurance companies can be challenging as they often try to settle claims for minimal compensation or deny them altogether. A personal injury lawyer understands the tactics used by insurance companies and can negotiate on your behalf to ensure you receive fair compensation.
Objective assessment of your case: It can be hard to assess the actual monetary value of your claim without professional guidance. A personal injury lawyer will evaluate all aspects of your case, including medical expenses, lost wages, pain and suffering, emotional distress, and future damages, to determine a realistic estimate for compensation.
Gathering evidence: Building a strong case involves collecting evidence such as accident reports, witness statements, medical records, photographs, and other supporting documents. An experienced attorney has the resources to gather this evidence efficiently and strengthen your claim.
Protecting your rights: Personal injury attorneys work diligently to protect their client's rights throughout the entire legal process, from initial consultations and settlement negotiations to taking your case to trial, if necessary, all within the statute of limitations
Access to professional networks: Lawyers often collaborate with a network of professionals such as doctors, accident reconstruction experts, and financial analysts who can provide expert opinions that support your case's validity and potential damages, strengthening it further
Guidance on settlement options vs. litigation and trial proceedings: Experienced personal injury lawyers possess negotiation skills that allow them to reach favorable settlement agreements in most cases. However, should litigation become inevitable, they are equipped with the courtroom experience necessary for aggressive representation in trial scenarios.
Personal injury cases require specialized knowledge and expertise, which only an experienced Miami personal injury lawyer possesses. Hiring one helps navigate legally complicated processes and maximizes your chances of getting fair compensation for your injuries.
See how our personal injury lawyers can help you
You don't have to face the struggles and challenges of dealing with insurance companies while you are recovering from your injuries alone. At Bernstein & Maryanoff, our experienced personal injury lawyers in Miami can assist you. Our team is dedicated to fighting for your rights and maximizing your compensation. Let us help get the justice and financial recovery you deserve.
NO FEES UNLESS WE WIN
Protecting Your Rights Since 1983
Schedule a free consultation and case evaluation now to ensure you get the justice you deserve.
Hablamos Español
Sources:
McDuffey, T. (2023). The Other Party's Insurance Denied the Claim, Now What?
About the Author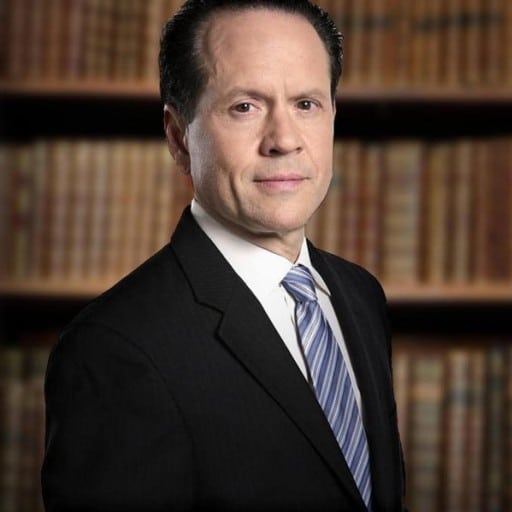 Jack G. Bernstein, ESQ.
Jack Bernstein is a hard-working and highly motivated personal injury attorney in Miami, Florida with over three decades of experience. He is a strategist and idea person, with a genuine passion for helping his firm's clients. If you've been injured, contact Jack Bernstein today for a free evaluation of your case.