How Can a Lawyer Help With My Personal Injury Case?
When you're hurt in a personal injury accident, you may wonder how to best approach your response to the accident. You may wonder if you need the help of a Miami personal injury attorney. You might think that the best way to get the maximum compensation for your injury claim is to try and handle the case on your own.
Most of the time, that's a mistake. There are many ways that a Miami personal injury lawyer can help you manage your case when you're hurt in an accident. Here are some of the ways that an injury attorney can help you.
How Can a Personal Injury Attorney Help Me?
A personal injury attorney can help you with all aspects of your claim. They can assist you with an investigation, gathering evidence and making the appropriate reports of the injury, negotiating with the responsible parties, and with all aspects of the legal claim. Ultimately, working with an injury lawyer helps you ensure that you maximize your claim at each step.
How Does a Personal Injury Attorney Help You With Your Case?
Here are the ways that a personal injury attorney helps you with your claim:
Evaluating all of the types of damages that you may deserve – Your damages in an injury claim may be complex. Many personal injury accident victims are surprised to learn just how much they can recover for their pain and suffering, lost wages, lost career paths, travel to medical appointments, medical bills, and more. There are many categories of damages that apply.
What the categories of damages all have in common is that they work to place an accident victim in the same position that they were before the accident. If you try to work without an attorney, you may miss critical categories of damages that can significantly increase the value of your claim. Without a personal injury attorney, you may grossly underestimate the amount of compensation that you may deserve for your injury accident.
Helping you build the medical evidence of your injuries – A personal injury case depends in large part on the medical evidence. Thoroughly developing the medical evidence including your likelihood of full physical recovery and future prognosis is a critical part of any injury claim. An experienced lawyer knows how to help you develop the medical documentation that you need to receive a fair result in your case. They have a network of medical experts, and they can refer you to the right professionals to document the full extent of your injuries for compensation.
Negotiating with the insurance company and the responsible party – When you're hurt in an accident, negotiating with the responsible party is the last thing that you want to do. Your personal injury attorney handles all of the communications on your behalf. When you're not sure if the insurance company is being unfair or trying to confuse the case, your attorney is there to ask the right questions and move the case forward. You don't have the stress of negotiating with the other party when you have an injury attorney working for you.
Drafting court documents – Court documents are technical. They must be precise. A little mistake in a court document can cost you a great deal. In a personal injury case, your pleading documents are critically important. You must include every cause of action in your very first court documents.
If you leave out a category of damages, you may not be able to add the damages in your claim later on. Your injury attorney knows what you need to put into your court documents for them to have the legal impact that you're seeking. They know how to avoid errors that can hurt your case. An experienced attorney for personal injuries knows how to prepare pleadings for your case to advance your legal claim.
Preparing and executing legal strategy – A legal strategy is critical to building your claim. A lot of the work of advancing your case takes place long before trial. Your attorney helps you develop a plan for what to focus on during the trial. If there are preliminary motions that may help you advance your case, your attorney prepares these motions and argues to the court on your behalf.
Building the claim for trial – Successfully bringing a personal injury claim means developing legally admissible evidence. Your injury attorney knows that you must collect the evidence in a way that's going to be admissible in court later on. The evidence must also be in a format that the jury can easily follow. An attorney has experience developing a case for trial.
Presenting the case at trial – Even if you have a very strong case, winning your case at trial requires efficiently presenting the evidence. Your injury attorney helps you choose a jury, make opening arguments, present evidence, question witnesses, and more. Your attorney is comfortable in the courtroom, and they're prepared to march into court with confidence to present your case.
Evaluating settlement offers to determine how to respond – If you receive a settlement offer from the other party, you may not know if it's a good offer or not. Your attorney has the experience to help you determine whether your settlement offer fairly represents your losses. They can help you understand the pros and cons of accepting the settlement offer so that you can make an informed choice.
Miami Personal Injury Lawyers
Ultimately, an injury lawyer helps their client evaluate what's necessary to get top dollar in their claim. They develop a plan to work towards the best possible result for the claim including how to resolve the case as quickly as possible and in the most efficient manner. When you work with a personal injury lawyer, you're working with a trained professional who knows what to do to maximize your compensation.
Our Lawyers for Personal Injuries in Miami
Have you been hurt in a personal injury accident? Contact our Miami personal injury attorneys at Bernstein & Maryanoff. We have years of experience helping deserving accident victims maximize their compensation. Our team is determined to do everything that we can for you. Contact us today for a confidential consultation with our friendly team.
About the Author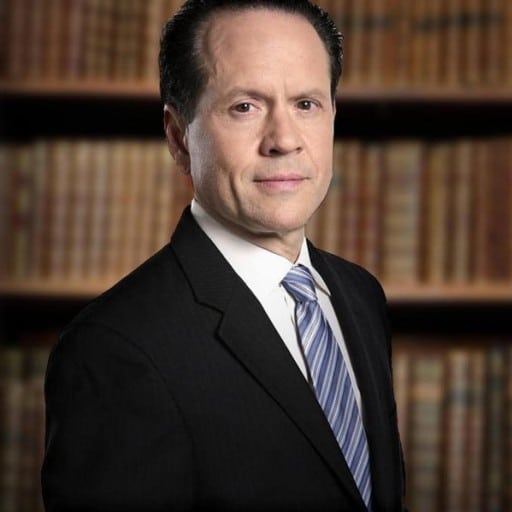 Jack G. Bernstein, ESQ.
Jack Bernstein is a hard-working and highly motivated personal injury attorney in Miami, Florida with over three decades of experience. He is a strategist and idea person, with a genuine passion for helping his firm's clients. If you've been injured, contact Jack Bernstein today for a free evaluation of your case.