How Much Should I Ask for in a Personal Injury Settlement?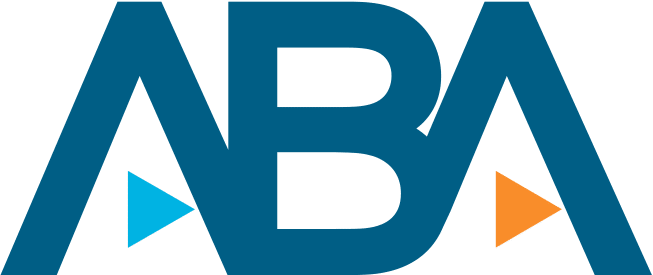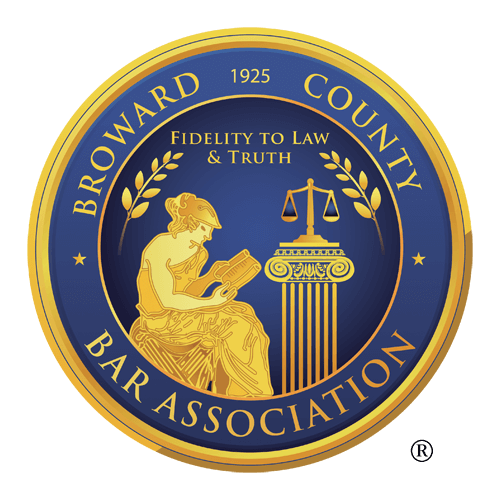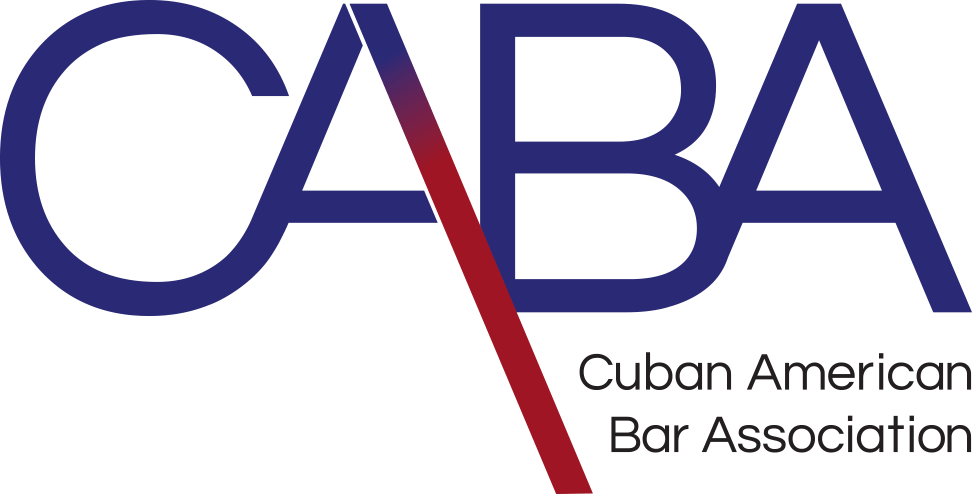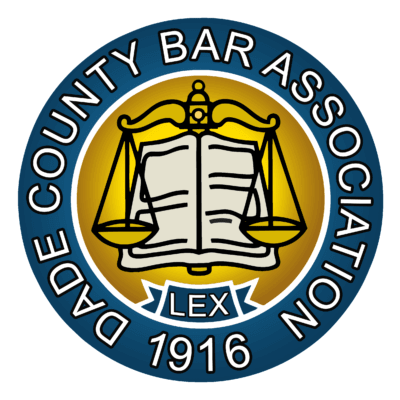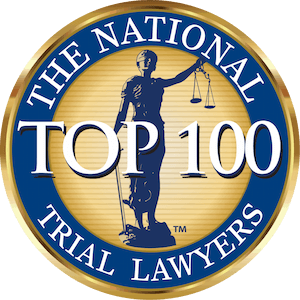 When it comes to personal injury settlements, determining the ideal amount can be a daunting task. It is crucial to understand that each case is unique and requires careful consideration of the type of accident, such as slips and falls, work injuries, and car accidents.

Additionally, various factors such as medical expenses, lost wages, pain and suffering, and long-term effects must all be taken into account when determining how much to ask for in a personal injury settlement in Florida. As such, it is vital to accurately assess and negotiate a fair settlement amount based on your specific circumstances with help from a qualified Miami personal injury lawyer.
NO FEES UNLESS WE WIN
Protecting Your Rights Since 1983
Turn to the experts at Bernstein & Maryanoff by requesting your free legal consultation regarding your personal injury accident today.
Hablamos Español
What factors determine how much my case is worth?
Several factors come into play when determining the worth of a personal injury case. While every case is unique, here are some key factors often considered:
Medical expenses: The cost of current and anticipated medical treatments, including hospital bills, medication costs, rehabilitation expenses, and potential future medical care
Lost wages: Compensation for any missed work due to your injury or long-term impact on your earning capacity
Pain and suffering: Evaluating the physical pain, emotional distress, anxiety, depression, and lifestyle changes resulting from the injury
Property damage: Reimbursement for any damage to your property caused by the accident
Liability: Determining who was at fault for the accident plays a significant role in calculating damages
Comparative negligence: In Florida, where multiple parties share blame for an accident occurring, including yourself, this can affect how much you are entitled to receive
Long-term effects or disability: Assessing if there will be long-lasting or permanent effects on your quality of life due to disability or impairment caused by the incident
Insurance policy limits: For claims against an insurance company, their policy limits may determine the maximum amount you could potentially receive as compensation
Remember that each case is unique. It's essential to consult with a personal injury attorney in Miami who can assess these factors based on your specific circumstances and provide guidance in understanding how they may affect the worth of your case.
Typical settlements for personal injury cases
There is no one-size-fits-all answer to the question of typical settlements for personal injury cases, as each case varies greatly depending on various factors. Settlement amounts are influenced by factors such as the severity of injuries, medical expenses, lost wages, and long-term effects.
In general, smaller settlements may range from a few thousand dollars to tens of thousands. However, more severe cases or those involving catastrophic injuries can result in larger settlements reaching hundreds of thousands or even millions of dollars.
An experienced personal injury attorney evaluates your specific case and provides insight into what would be considered a fair settlement range based on similar cases and their knowledge of Florida and local laws.
How can an attorney help me get more money for my injuries?
An experienced personal injury attorney can be instrumental in helping you secure the maximum compensation for your injuries. Here are several ways an attorney can assist in maximizing your settlement:
Case evaluation: A Miami attorney will thoroughly assess the details of your case and all relevant factors, such as medical records, accident reports, witness statements, and expert opinions. This comprehensive evaluation ensures that no damages or losses are overlooked in determining a fair settlement amount.
Legal expertise: Attorneys specialize in personal injury law and have extensive knowledge of applicable Florida laws, regulations, precedents, and legal strategies related to your specific type of case. They leverage this expertise to advocate for you effectively during settlement negotiations or at trial.
Determining an accurate value: Lawyers understand how to accurately calculate the value of a claim by considering various factors like medical expenses (both current and future), lost wages, pain and suffering, emotional distress, permanent disabilities, and anticipated long-term effects due to the injuries sustained
Resources: Attorneys can access a vast network of resources, such as accident reconstructionists, medical experts, and financial analysts, to provide valuable insights and evidence to strengthen your case. These resources can bolster your claim to ensure you receive the compensation you deserve.
Experience handling insurance companies: Personal injury lawyers possess experience dealing with insurance companies regularly. They understand their tactics, defend against them, and proactively counteract them, resulting in better outcomes.
Negotiation skills: Skilled lawyers are effective negotiators and know how to present compelling arguments based on evidence while countering tactics used by insurance companies aiming to minimize payouts. Attorneys can engage in robust negotiations with insurance adjusters or opposing parties on your behalf to push for a higher settlement offer.
Litigation representation: In cases where a settlement agreement cannot be reached, attorneys are prepared to take your case to court if necessary. Their litigation experience allows them to build convincing legal arguments before a judge and jury, ensuring they have the best chance at obtaining a favorable outcome for you.
Tricks insurance companies use to pay less
Insurance companies are known for employing various tactics to minimize the amount they have to pay out in personal injury claims. Some of these common tricks include:
Delay tactics: Insurance companies may purposely delay the claim process, dragging out investigations and settlements, hoping you become frustrated or desperate enough to accept any offer
Lowball offers: Insurers frequently make initial settlement offers far below what would be considered fair compensation for your injuries. They want you to accept it due to financial issues or lack of legal representation.
Pushing for a quick settlement: Insurance companies often aim to resolve the case swiftly and at minimum cost with various tactics, such as telling you this is the best offer you are going to get. It's crucial to consult with an attorney who can accurately assess the true value of your claim before accepting such offers.
Shifting blame: Insurance adjusters may try to shift some or all of the blame onto you, arguing that you were partially responsible for the accident, which reduces their liability and decreases payment amounts
Recorded statements: Be cautious when providing recorded statements, as insurance representatives may twist your words against you or use them out of context to weaken your case's strength
Questioning medical treatment: Insurers might question medical treatments received or argue that certain treatments were unnecessary or unrelated to the accident, aiming to dispute medical expenses and reduce payout amounts
Surveillance and social media monitoring: Insurance companies often conduct surveillance on injured individuals, looking for any evidence contradicting their claims regarding injury severity or limitations. They also scour social media platforms searching for posts, photos, and videos undermining your personal injury case. So, being mindful about posting content related to physical activities is prudent until a resolution has been reached.
How do attorney's fees work for a personal injury case?
Attorney's fees in personal injury cases typically work on a contingency fee basis. This means that instead of paying the attorney upfront or by the hour, their fees are deducted as a percentage from any settlement or court award you receive.
Here's how it generally works when you hire a Miami attorney on a contingency fee basis:
Contingency fee agreement: When hiring a personal injury attorney, you will sign a contingency fee agreement outlining the terms and percentage of the attorney's fees. The standard contingency fee can vary but typically ranges between 25 to 40 percent of the total amount recovered.
No win, no fee: With a contingency fee arrangement, if your case is unsuccessful and no compensation is awarded, you usually do not owe your attorney any legal fees. However, other expenses related to your case, such as filing fees or expert witness costs, may still be your responsibility.
Deductions from settlement/award: Once your case is resolved successfully through settlement negotiations or trial, the agreed-upon percentage (contingency fee) will be deducted from the final amount received before disbursing funds to you
Reimbursement for expenses: In addition to attorneys' fees, there may be separate charges for expenditures incurred during litigation, such as court filing fees or expenses associated with obtaining medical records. These costs are commonly itemized separately and paid by deducting them directly from settlement amounts received.
After everything is deducted, the remaining balance is the amount you receive for your personal injury compensation.
How much will it cost to find out how much my case is worth?
Consultations with a personal injury attorney in Miami to determine the potential value of your personal injury case are usually offered free of charge. During this initial meeting, you can discuss the details of your case, present any evidence you may have, and ask questions regarding the personal injury settlement you may be entitled to receive. The attorney will evaluate the merits of your case and estimate its potential value based on their expertise and experience.
It's important to note that during this consultation, while an attorney may give you an estimated worth range for your case, they cannot offer an exact figure since each case is unique and multiple factors contribute to determining its value.
Find out the value of your personal injury claim today
Take the first step toward understanding the potential value of your personal injury claim. Let our experienced team at Bernstein & Maryanoff evaluate your case and provide you with insights into what compensation you may be entitled to receive. Our goal is to represent your interests and seek the justice and compensation you deserve while you recover from your injuries.
NO FEES UNLESS WE WIN
Protecting Your Rights Since 1983
Contact our experienced team at Bernstein & Maryanoff today for a free consultation.
Hablamos Español
Sources:
FLA. STAT. § 768.81. (2023).
Goguen, D. (2023). Collecting Injury Compensation Beyond Insurance Policy Limits.
Personal Injury. (2020).