Nursing Home Abuse Lawyer in Miami
PROTECTING YOUR RIGHTS SINCE 1983
The nursing home abuse attorneys at Bernstein & Maryanoff have the knowledge and experience necessary to get the maximum compensation for your nursing home neglect case.
Nursing Home Abuse & Neglect Lawyers in Miami
The Miami nursing home lawyers at Bernstein & Maryanoff know how devastating it can be to find out a loved one has been neglected or abused by staff members while living in a long-term care facility. You may not know where to turn or who can help.
If your family member is the victim of abuse or neglect in a nursing home, you can seek justice by working with an experienced nursing home abuse attorney. Our team will fight for justice for you and your family and ensure the responsible party is held accountable.
Contact us today for a FREE consultation and learn how we can help you take legal action against your loved one's abusers.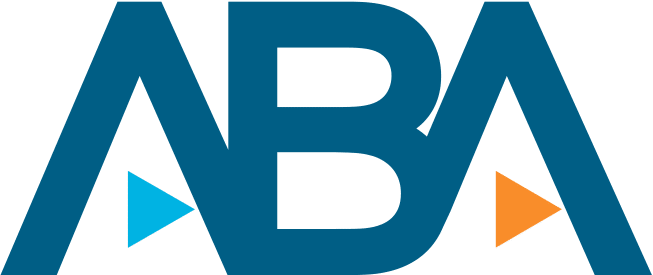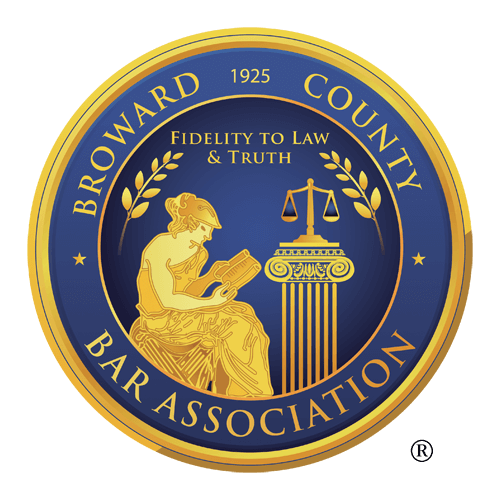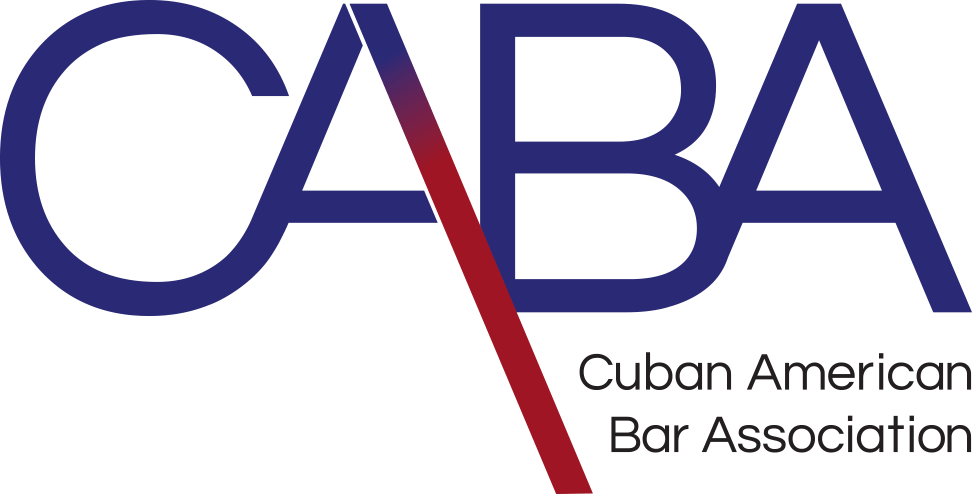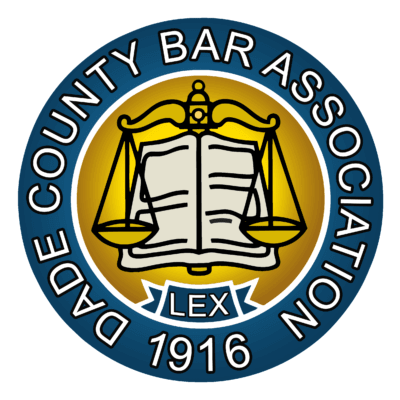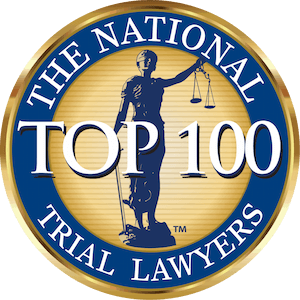 How Can Nursing Home Abuse Lawyers Help?
Law firms that specialize in nursing home abuse and neglect claims have the experience you need to take action fast. They know what steps to take, how to gather evidence, where you can get support and resources, and how to claim compensation for the damages caused by the nursing home's negligence.
Our team of nursing home lawyers will assist you with:
Hiring investigators
Obtaining residents medical records
Requesting any police reports
Hiring expert nurses and doctors to testify
Speaking to the nursing home's insurance company regarding a settlement
Locating and interviewing potential witnesses
Filing your case in court
Represent your family at trial
While it is always distressing to see a loved one injured due to the negligence of a nursing home, rehabilitation facility, or assisted living facility, there is help available. If you want to file a personal injury lawsuit to hold the nursing home accountable and obtain a settlement for your loved one's injuries, you will need proper legal representation.
Our team will evaluate your case for FREE. Call 1-800-429-4529 or submit details of your case in our form and we'll contact you as soon as possible.
How Do I Know My Family Member Is Being Abused in a Nursing Home?
Many of us think of physical injuries when we hear the term "abuse." However, several types of abuse can happen in a nursing home or assisted living facility, such as:
Physical abuse
Emotion abuse
Sexual abuse
Financial abuse
Neglect or abandonment
When abuse occurs, some older adults are unable or unwilling to communicate the details of what happened. Some may feel helpless and ashamed about the abuse, while others lack the ability to fully understand the situation. This is why it's vital to look for signs that your family member could be the victim of abuse or neglect.
According to the National Institute on Aging1, warning signs of nursing home abuse and elder abuse may include:
Disinterest in activities they used to enjoy
Messy or unkempt appearance
Weight loss due to malnutrition or dehydration
Trouble sleeping
Becoming withdrawn
Suddenly reacts with agitation or violence
Unexplained injuries such as bruises, cuts, burns, or scars
Rocking back and forth or other signs of trauma
Signs of physical retrains like marks on the wrists
No longer has medical aids, including walkers, dentures, hearing aids, or glasses
Development of preventable conditions, including bedsores
Sudden financial problems
Warning signs of abuse or neglect can often be subtle or not apparent right away. You should try to talk to your family member to understand what might be going on and how you can help.
When Is a Nursing Home Liable for Abuse or Neglect of Residents?
When long-term care facilities and their staff members are responsible for a resident's abuse or neglect, they should be held accountable. Reasons a nursing home may be liable for neglect or abuse of elders include:
Inadequate staff training – There should be a proper process to train staff to do their jobs using a reasonable standard of care for their position.
Negligent hiring process – All staff members should be qualified for their position. Facilities should conduct a thorough background check, consult references, or have another process in place to ensure new hires are qualified.
Understaffing of the facility – A nursing home should employ a reasonable number of staff members to care for residents and meet their needs.
Errors with medication – When staff members do not give the proper dosage of medicine at the right time or fail to provide the medication at all, the results can be devastating.
Breach of a resident's statutory or regulatory rights – Nursing home employees are required to give residents the dignity, privacy, and respect to which they are legally entitled.
Inadequate security – Nursing homes have a duty to provide a safe environment for those living in the facility. When a visitor or third party harms a resident due to lack of security, the nursing home can be liable for damages.
If one or more of these situations led to your family member's abuse or neglect while living in the nursing home facility, you may have grounds to bring a civil claim for compensation. You must prove your loved one was harmed due to the negligence of the nursing home staff. In many cases, the nursing home has a well-documented history of abuse, which makes it easier to prove, especially if there is physical evidence of your loved one's injuries.
However, it can be more difficult in these cases because the nurses and staff do not write down what they have done wrong. It takes a skilled attorney to figure out what is missing from the medical records in order to prove that negligence caused the injuries, suffering, or wrongful death.
Contact our nursing home abuse attorneys today for a free and confidential case evaluation to see if you qualify and what your claim may be worth.
What Should I Do If My Loved One Is a Victim of Abuse or Neglect?
Nursing homes are required by law to provide a certain standard of care. Remember, nursing home residents have rights, including:
The right to a safe and decent living environment, free from abuse and neglect
The right to access healthcare
The right to information
The right to dignity
The right to financial information
Additional nursing home residents rights
If you notice risk factors and warning signs that your family member is experiencing abuse or neglect while living in a nursing home, it's time to take action. You should:
Remove your loved one from the facility immediately
Find alternative care – local adult protective service agencies can help
Report the abuse or neglect to authorities
Bring a legal claim against the responsible party
While nothing can erase the trauma of abuse or neglect, obtaining a monetary settlement can provide the financial resources to help your loved one move forward in life with a new, safer long-term care facility. Bringing a claim will also deter these nursing homes and nurses from injuring others in the future.
What Damages Can a Victim Recover in a Nursing Home Abuse Claim?
Victims of nursing home abuse or neglect suffer in so many ways. Apart from the physical damages that occur, many deal with pain, suffering, and emotional anguish resulting from the abuse and are at a higher risk for suicide2. These victims deserve compensation in all the ways they suffer.
When bringing a personal injury claim for compensation, victims can recover for both economic and non-economic damages, including:
Hospitalization bills
Prescription drug costs
Physical therapy
Mental healthcare such as therapy or counseling
Other medical expenses
Pain and suffering
Emotional distress
Mental Anguish
Punitive damages (in some cases)
You are not alone. Let our nursing home neglect lawyers help you get justice through the legal system. Contact us now to schedule your free case review.
Why Work With Bernstein & Maryanoff Nursing Home Attorneys?
Unfortunately, about one in 10 adults over the age of 603 are abused, neglected, or financially exploited. In order to stop the abuse and get the help you need, consider working with a professional nursing home neglect lawyer.
Our Miami law firm's nursing home neglect attorneys are ready to fight for you and stand up to your family member's abusers. We have a successful record of getting justice for elder victims of abuse and neglect and can work with you to get the compensation your loved one deserves.
To learn more about our legal services and how we can represent you with no upfront fees, contact us today.
Sources:
1National Institute on Aging (NIA). (29 July 2020). Spotting the Signs of Elder Abuse. U.S. Department of Health & Human Services. Retrieved 26 January 2022.
2Bailey, Melissa and Aleccia, JoNel. (9 April 2019). Lethal Plans: When Seniors Turn To Suicide In Long-Term Care. Kaiser Family Foundation. Retrieved 26 January 2022.
3National Institute on Aging (NIA). (29 July 2020). Elder Abuse. U.S. Department of Health & Human Services. Retrieved 26 January 2022.
Additional Resources