Nursing Home Neglect and Bedsore Lawsuits
When your loved one enters assisted living or nursing home care, you rely on the care facility to provide exceptional care for your loved one. Your family member may have complicated medical needs, or they may just need a place where they can stay safe. Unfortunately, if your loved one suffers from bedsores, you might need to learn all you can about bedsores and how to work with a Miami nursing home injury attorney to assert the rights of your loved one.
Bedsores are a common problem in Miami nursing homes and throughout Florida. They're also called pressure sores. Bedsores, or pressure sores, occur when individuals sit in the same position for too long without movement. Bedsores can be a significant source of pain, and they can lead to infections and even death. When you rely on an assisted care facility to help your loved one, you might suddenly face the challenge of how to assert your loved one's rights and how to protect their safety and well-being.
Time Limits to File a Nursing Home Bedsore Lawsuit
Our Miami nursing home abuse and neglect lawyers know that when your loved one suffers from bedsores while in nursing home care, you need answers now. You need to take action quickly to protect your loved one's rights. When your loved one is hurt by bedsores, you have only two years to bring a claim for recovery under Florida's medical malpractice laws.
When a case involves bedsores, the two-year time limit can be tricky. The very nature of bedsores is that they develop over time. You may not notice the bedsores right away. The care facility may even take action to try and cover up your loved one's injuries.
Some situations can extend the statute of limitations. Our team can help you work quickly to gather the evidence that you need and assert your claim aggressively under Florida law. We can help you gather the medical evidence that you need to prove that your loved one is hurt because of negligence in a nursing home or assisted living facility.
What Is Florida Law About Nursing Home Bedsores or Pressure Sores?
Florida has two avenues for a victim of bedsores to receive financial compensation for their injuries and suffering. Your grounds for compensation based on nursing home neglect can be a lawsuit based on common-law negligence and a lawsuit based on a violation of Florida's Nursing Home Bill of Rights. No amount of financial compensation can ever undo the harm, but financial compensation can mean justice for your loved one and accountability for the care facility that's responsible.
When your loved one is hurt because of bedsores, they may qualify to receive compensation based on negligence and medical malpractice laws. Florida's medical malpractice laws require the nursing home to use ordinary, reasonable care based on accepted medical norms in Miami or your area. If neglect leads to injuries, your loved one may deserve compensation for their pain and suffering, increased medical bills, and other damages.
Florida also creates grounds for a lawsuit based on the Nursing Home Bill of Rights. Florida law 400.022 lists the rights that every person has in skilled care in Florida. All residents have the right to move freely in the facility as much as they're able to with reasonable opportunities for exercise. Florida law 400.023 allows for civil enforcement of violations of the Nursing Home Bill of Rights.
Cases Interpreting Florida's Nursing Home Resident Rights
There are a few cases from the Florida Supreme Court that interpret Florida's nursing home resident rights when it comes to victims who suffer from bedsores or pressure sores while in care. The cases focus on how courts should interpret the Nursing Home Bill of Rights. Because the law is a law passed by the Florida legislature instead of a law that developed in common law through the courts, the courts look at the intent of the legislature when they interpret the Bill of Rights. They try to determine what the legislature said and what they would have wanted when they passed the law.
One case that interprets the Nursing Home Bill of Rights in Florida is Knowles v Beverly Enterprises Florida Inc. from the Supreme Court of Florida. The Supreme Court decided the case in 2004. In Knowles, an elderly man went to live in a rehabilitation center after a hip replacement. The man developed bed sores from neglect and improper treatment. He moved to a hospital, but it was too late, and the man died.
The question the Florida Supreme Court answered in Knowles is whether a representative has the legal standing to bring a claim on behalf of a loved one. The Florida Supreme Court said yes. If your loved one is hurt by bedsores in nursing home care, you as the loved one's guardian or personal representative have the standing to bring a legal claim to seek compensation under Florida's Nursing Home Bill of Rights.
Another Florida case that interprets the Florida Nursing Home Bill of Rights is Florida Convalescent Centers v. Somberg. In 2003, the Florida Supreme Court decided on the Somberg case. The case surrounds a nursing home patient that suffered from bedsores. The bedsores caused an infection that went untreated. Eventually, the victim died. The victim's representatives sought compensation.
The nursing home tried to defend the case on the grounds that Florida's wrongful death laws applied to the case. They tried to say that the victim's family could only recover compensation up to the limits of Florida's wrongful death laws. The Florida Supreme Court rejected the arguments. They said that if the Florida legislature wanted victims to be limited to compensation authorized under Florida's wrongful death laws, the Nursing Home Bill of Rights could have referenced and incorporated the law. Instead, the Florida Supreme Court ruled that Florida bedsore victims have full rights to compensation as authorized by Florida's Bill of Rights.
Contact Our Nursing Home Injury Attorneys in Miami
If your loved one developed bed sores or pressure sores living in a nursing home, contact our legal team of nursing home injury professionals at Bernstein & Maryanoff. We offer competent, aggressive, and compassionate representation for victims of bedsores in Miami. Let's work together to help you help your loved ones fight for their rights and get justice under Florida law.
About the Author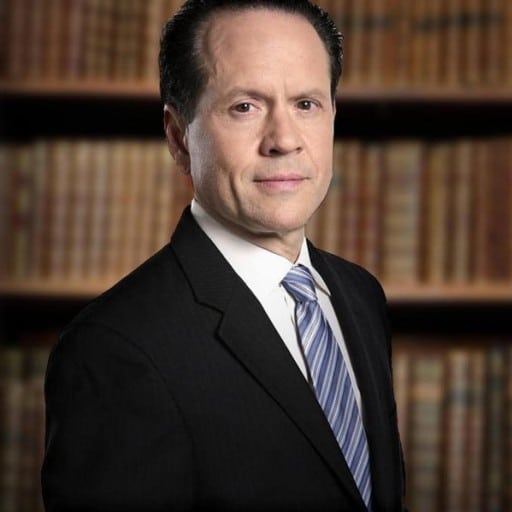 Jack G. Bernstein, ESQ.
Jack Bernstein is a hard-working and highly motivated personal injury attorney in Miami, Florida with over three decades of experience. He is a strategist and idea person, with a genuine passion for helping his firm's clients. If you've been injured, contact Jack Bernstein today for a free evaluation of your case.