Differences Between a Misdemeanor and a Felony in Florida
If you're faced with a criminal offense, you probably have a lot of questions about your charges. You might wonder if your charges are serious. As you're preparing your case, you may have questions about the difference between a misdemeanor and a felony.
Learning the difference between a felony and misdemeanor charges can help you understand the charges you're facing and determine the best course of action. Here's what you should know about the difference between misdemeanor and felony charges in Florida.
What's the Difference Between a Felony Charge and a Misdemeanor Charge in Florida?
The difference between a felony charge and a misdemeanor charge in Florida is that a felony is punishable by one year or more in prison while a misdemeanor is punishable by up to one year in jail. Misdemeanor offenses tend to be less-serious offenses because they're punishable by less time in jail than felony offenses.
In addition, there are usually other harsher penalties that accompany a felony conviction compared to a misdemeanor like increased fines or loss of the right to own a firearm. All criminal charges are serious and can result in jail time, fines, probation, and other penalties.
Is a Felony More Serious Than a Misdemeanor in Florida?
Yes, a felony is more serious than a misdemeanor in Florida. If you're convicted of a felony in Florida, there's the possibility that you spend more than one year in prison. There's no possibility of spending more than one year in prison if your offense is a misdemeanor. The judge can only sentence you up to the maximum.
For a misdemeanor, the maximum is up to one year in jail. The worst-case scenario for a misdemeanor is that you serve one year in jail. For a felony, the possibilities depend on how serious the felony is but they may include up to life in prison or even the death penalty. Felony offenses are much more serious than misdemeanors in Florida.
The Classification of a Crime as a Felony or Misdemeanor Depends on the Offense and Your Criminal History
For some types of crimes, the classification of the offense as a felony or a misdemeanor depends on the circumstances of the offense. For example, a theft or embezzlement charge may be a misdemeanor or a felony depending on how much money is allegedly involved. An assault and battery charge may be more serious based on whether you had the intent to do serious bodily harm or the victim sustains serious injuries.
Other times, whether your offense is a misdemeanor or felony comes down to your criminal history. For example, a third drunk driving offense within three years is a felony offense whereas a first drunk driving offense is a misdemeanor. Driving on a suspended license is also a misdemeanor, but repeat driving while license suspended offenses may result in a felony charge.
Do Both Felony and Misdemeanor Convictions Appear on Your Criminal Record?
Yes, both felony and misdemeanor convictions appear on your criminal record. Your criminal record is publicly-available information that can impact your ability to get a job, volunteer, hold a driver's license, and more.
Also, if you have a misdemeanor offense today, a repeat offense can result in a more severe charge as a serial offender. It's important to take all criminal charges seriously and address them aggressively under Florida law.
Who Decides Whether to Charge a Misdemeanor or a Felony?
The local district attorney decides whether to charge a misdemeanor or a felony. You face criminal charges in the local place where the offense occurs. The district attorney for that location decides whether to charge you with a crime and whether to charge a felony or a misdemeanor.
The police investigate the offense and prepare a report for the district attorney. Ultimately, it's the district attorney that makes the final choice whether to file charges and whether to charge a misdemeanor or a felony.
Is a Misdemeanor a Criminal Charge Under Florida Law?
Yes, a misdemeanor is a criminal charge under Florida law. A misdemeanor carries the possibility of time in jail. Jail time is the distinction between a criminal offense and a civil violation in the State of Florida. If a conviction for the offense carries even the possibility of going to jail, it's a crime.
If a judge can't put you in jail for the offense even if you're found responsible for committing it, it's a civil violation. Even if you don't ultimately serve any jail time for the offense, if a judge could theoretically put someone in jail for a conviction for the same offense, it's a crime. In Florida, misdemeanors are crimes.
Will I Serve the Max for My Misdemeanor or Felony?
Just because you're convicted of a misdemeanor or felony doesn't mean that you'll serve the maximum for the offense. It's up to the judge to fashion a sentence that's up to the maximum possible for the crime. For example, if you're charged with a one-year misdemeanor, you may serve 365 days in jail, or you may serve no jail time at all.
The amount of jail time that you serve depends on many factors. The specific events of the crime, harm to the victim, your criminal record, remorse, and any other relevant factor may play a role in determining your sentence. It's important to take your sentencing hearing seriously. Even if you pleaded guilty or you're disappointed by a guilty verdict, your sentencing is a critically important part of your case. A Miami criminal defense attorney can help you prepare for sentencing to put your best foot forward and justify the appropriate penalty that you're asking the court to impose.
Contact Bernstein & Maryanoff Today
Are you facing criminal charges? You already know that a criminal charge can be life-changing. Our legal team is here to help you prepare an aggressive and strategic defense. There's no charge to speak with the skilled team at Bernstein & Maryanoff. Call us today to talk about your case.
About the Author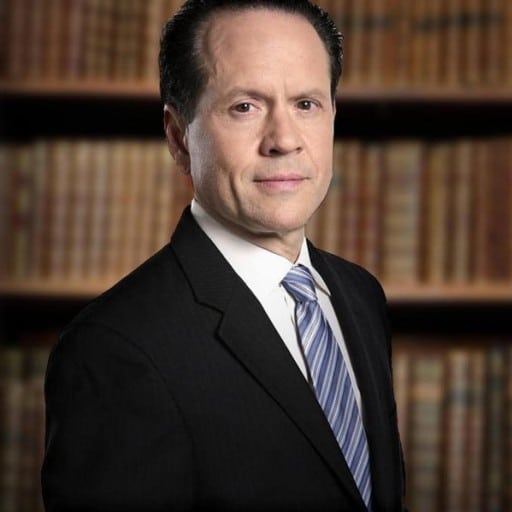 Jack G. Bernstein, ESQ.
Jack Bernstein is a hard-working and highly motivated personal injury attorney in Miami, Florida with over three decades of experience. He is a strategist and idea person, with a genuine passion for helping his firm's clients. If you've been injured, contact Jack Bernstein today for a free evaluation of your case.