What Are the Safety Requirements for My Pool?
Pools can be a lot of fun. They can also be a source of legal liability. The Center for Disease Control and Prevention (CDC) says that drowning is the leading cause of accidental death for children 1-4 years. Approximately 300 children under the age of five drown each year in pools. Swimming pool accidents can be prevented with adequate safety planning and measures.
Florida Pool Safety Laws
The State of Florida has requirements for pool owners. If you purchase or build a pool on your property, it's important to be aware of the requirements. Here are the safety requirements for pools in Florida.
What Are the Safety Requirements for My Pool?
To have a pool in Florida, you must follow the safety requirements listed in Florida laws Chapter 515. Florida law Chapter 515 is the Residential Swimming Pool Safety Act. In addition to the Residential Swimming Pool Safety Act, there are non-mandatory guidelines from the Consumer Product Safety Commission that you should follow. In addition, you should take all other reasonable steps to keep your pool safe for the good of others.
Florida Residential Swimming Pool Safety Act
The Florida Residential Swimming Pool Safety Act is a series of binding, required safety rules for residential swimming pools. To receive a safety certificate and have a pool that meets the requirements, your pool must have an enclosure, cover, door or window with direct access alarms, a self-latching door or a swimming pool alarm. It's a second-degree misdemeanor to have a pool without one of the required, approved safety features. If you face a charge of failing to have the right safeguard on a pool, you have 45 days to remedy the defect and participate in a drowning prevention program to avoid the charge.
In addition, Florida law 515.29 creates detailed regulations for new pool construction in the State of Florida. Each residential pool must have a four-foot barrier with no gaps. The barrier can't be constructed in a way that a person can climb over it. Also, the barrier must be far enough away from the pool that a person who falls over the barrier won't fall in the pool right away. Florida law 515.33 requires a contractor to inform a property owner about the pool requirements when they enter into an agreement to build the pool. The rules for public swimming pools don't apply to temporary wading pools or kiddie pools.
Consumer Product Safety Commission Pool Requirements
The Consumer Product Safety Commission (CPSC) also has guidelines for pool safety. Although these regulations aren't mandatory, following them is a way to keep your pool safe and prevent legal liability in the event of an accident. The CPSC recommends the following for pool safety:
Barriers that a person can't climb over; a fence taller than five feet is best
Completely surround the pool with a barrier if possible
Door alarms, self-closing doors
Keep the pool covered when not in use
Barriers that do not have openings that a child could squeeze through
Barriers that no child could crawl under
Do not leave a child unsupervised where they may access the pool
Gates should have a locking device
Do not place a doggy door in a place that a child may access it
In the case of an above-ground pool, the pool wall itself may be the barrier, but an owner should take care that a person can't climb on the ladder to enter the pool when not in use
Reasonable Steps to Prevent Pool Negligence
In addition to all of the other requirements for pool safety from the State of Florida and the CPSC, you must also take whatever steps are reasonable for safety based on the circumstances. As a pool owner, it's up to you to determine what measures are reasonable and necessary to prevent accidents involving your pool. Complying with Florida law should be the minimum; if there are additional measures that are reasonable under the circumstances, you must take them.
Legal Liability for a Pool Accident in Florida
If there's an accident in your pool, you may face legal liability if you do not follow Florida law or if you fail to take other reasonable measures for the safety of others. Legal responsibility for a Florida pool accident is based on negligence. Negligence is the failure to take reasonable steps that an ordinary, careful person would take for pool safety in the same circumstances.
If you fail to follow Florida law for pool safety, the law presumes that your actions are negligent. You may automatically be liable for the accident if you didn't have the safety measures in place that Florida law requires. Even if you do follow Florida laws, that alone may not be enough to protect you from liability.
The law looks at your actions as a whole to determine if your efforts were enough. You're not strictly liable for any accident that occurs that involves your pool; however, you're responsible if the accident happens because you fail to take reasonable steps to prevent accidents.
Swimming Pool Safety in Florida and the Attractive Nuisance Doctrine
A swimming pool is a structure that might attract children. A child may want to sneak into the pool to play even if they know they don't have permission. A structure that's attractive to a child to play is called an attractive nuisance.
When you own a pool, you must appreciate that a swimming pool is a place where a child may want to sneak off to play. The law doesn't expect the child to know better. Instead, it's up to the property owner to understand and appreciate that children may want to sneak into the pool area. As the property owner, you should take safety measures keeping in mind that a pool is an attractive nuisance and children may try and trespass to use the pool.
Pool Accident Attorneys in Miami
Have you or someone you know been in an accident involving a pool? Are you wondering if someone else took the necessary steps for pool safety? Our Miami pool accident attorneys at Bernstein & Maryanoff can help. We can talk about your case and how Florida law applies to the case. There's no cost to speak with a member of our legal team, and your call is friendly and confidential. Call us today.
About the Author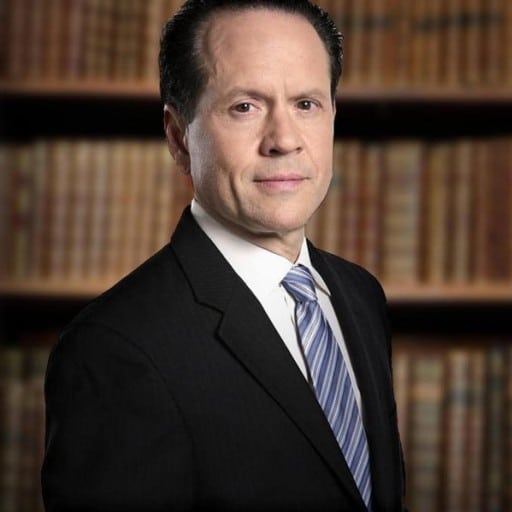 Jack G. Bernstein, ESQ.
Jack Bernstein is a hard-working and highly motivated personal injury attorney in Miami, Florida with over three decades of experience. He is a strategist and idea person, with a genuine passion for helping his firm's clients. If you've been injured, contact Jack Bernstein today for a free evaluation of your case.