Is It Worth Hiring an Attorney for a Car Accident?
If you've been involved in a car accident in Miami, Florida, seeking out the experience of a car accident attorney can help you recover damages you've sustained because of your accident.
In cases where your losses are severe or are not fully covered under your auto insurance policy, consulting with a car accident attorney can be invaluable. A car accident attorney will know how to hold responsible parties accountable for their actions that led to your injury and financial losses.
NO FEES UNLESS WE WIN
Protecting Your Rights Since 1983
Bernstein & Maryanoff, car accident attorneys, are here for you, offering legal support when you need it the most. Schedule a free case consultation today to see how our team will fight for your rights following a car accident in Miami, Florida.
Hablamos Español
Navigating a car accident in Florida
Florida is one of a handful of states that adhere to no-fault auto laws. Under these no-fault auto laws, all drivers in Florida are required to carry their own auto insurance policy. Unlike the auto laws of at-fault states, when an auto accident happens in Florida, an individual's insurance policy will kick in to cover their losses regardless of who was at fault for the accident.
Under Florida auto laws, drivers must carry both personal injury protection (PIP) and property damage liability (PDL) automobile insurance. PIP insurance covers victims up to 80% of all medical expenses related to the accident. Meanwhile, PDL kicks in to cover property damage to another person's property caused by the policyholder's actions.
Unfortunately, there are times when the losses in a car accident exceed the coverage offered by an auto policy. When this happens, filing a personal injury lawsuit can help you recover the compensation you deserve.
What a car accident lawyer does
A car accident lawyer knows the ins and outs of state and local laws regarding car accidents. They understand the complexities of navigating a car accident and working with car insurance companies and other parties after an accident has occurred.
A good attorney will have years of experience representing individuals involved in automobile collisions and will work to ensure your legal rights are represented to the fullest extent of the law.
In addition to advocating for the rights of the victims, a car accident lawyer will work with you in the following ways:
Determine the strength of your case
Before taking on a case, an experienced car accident lawyer will initially work to assess the strength of your case. They evaluate the evidence, including police reports, witness statements, and medical records, to determine the liability of the parties involved.
Establishing a strong case is essential for maximizing your chances of a successful claim. While some law firms may charge a fee for this initial assessment, our team is committed to representing all victims by offering a free case consultation to determine the overall strength of your case.
Determine liability
An experienced attorney's next mission will be to determine liability. A lawyer, along with their team of investigators and paralegals, will investigate the accident thoroughly to identify the responsible party. They'll also work to determine if liability could extend out to other parties.
Calculate damages
Car accidents result in various damages, including medical expenses, property damage, lost wages, and emotional distress. A skilled lawyer can accurately calculate these damages, ensuring all your losses are accounted for in your claim. This meticulous approach is vital for achieving a fair and just settlement.
In Florida, car accident victims are entitled to seek economic and non-economic damages. While rare, some cases may also qualify for punitive damages. Unlike economic and non-economic damages, punitive damages are designed to punish a liable party for their negligence to keep them from engaging in similar actions in the future.
Economic and non-economic damages
Economic damages are designed to compensate a victim for tangible losses such as medical bills, lost wages, prescription costs, treatment costs, property losses, and other calculable losses.
Non-economic damages, on the other hand, are designed to compensate a victim for losses that are difficult to calculate. This can include things like pain and suffering, emotional distress, disfigurement, permanent injury and disability, and other losses.
An experienced car accident attorney will work diligently to determine the losses you are entitled to and fight to recover those losses.
When is it a good idea to reach out to an attorney after a car accident?
Not all car accident victims will need to seek out the legal support of a car accident attorney. In fact, the majority of minor car accidents are typically resolved without the need for legal intervention.
However, there are cases where legal guidance can prove invaluable. In such situations, consulting with a car accident attorney can be the difference between suffering physically and financially following a car accident or recovering critical compensation to cover medical bills and other financial losses.
If the following situations apply to your case, contacting a car accident attorney for their input could be in your best interest.
Severe injuries
Your car accident has resulted in severe injuries, and you may be dealing with mounting medical bills. While your PIP insurance coverage can kick in to cover those expenses, you still have the right to seek compensation.
Extensive property damage
If the car accident has resulted in significant property damage, you could hold negligent parties responsible for paying back the damages.
Accidents involving multiple motorists
It can be difficult for insurance companies to sort out liability during a multi-vehicle motor accident. Unfortunately, this might mean you'll receive an undervalued insurance payout or, in some cases, an outright denial of your claim. Experienced attorneys like the team at Bernstein & Maryanoff offer investigative teams that will thoroughly examine your claim to determine exactly who was at fault.
Accidents involving semi-trucks
Car accidents involving trucks have continued to climb to all-time highs over the years. In 2020, there was an 18% increase in large truck fatalities. If you've been involved in a car accident with a semi-truck, it's important to, at the very least, schedule a consultation with an experienced car accident attorney. Car accidents involving semi-trucks can often leave victims with severe, permanent, and life-altering injuries.
In the event you or a loved one has suffered a catastrophic injury following a car accident involving a semi-truck, it's imperative to protect your legal rights and options. A multitude of parties could be held liable, including the truck driver, the parent party, and even the training company. An experienced car accident attorney can help sort out your case's details to ensure responsible parties are held accountable for their actions.
How much does it cost to hire a lawyer?
Many people hesitate to hire a lawyer because of their concerns regarding costs. However, most car accident attorneys, including the team at Bernstein & Maryanoff, work on a contingency basis. This means you will only pay legal fees if we win your case. Contingency agreements provide access to legal representation without adding financial strain during an already challenging time.
When should I contact a car accident attorney?
The sooner you contact a car accident attorney after your accident, the better. In fact, Florida laws have deadlines in place that you must adhere to if you plan on taking legal action following a car accident. For example, victims must follow the 14-day rule when filing a claim with their personal injury protection insurance provider. Waiting beyond these 14 days could keep you from collecting PIP benefits.
Additionally, a recent change in Florida state law has reduced the statute of limitations for car accident lawsuits. Previously, victims had four years from the date of their accident to bring forward a car accident lawsuit. Recent legislation has shortened that time frame to two years.
Prompt legal intervention allows your lawyer to collect crucial evidence while it's still fresh, interview witnesses, and begin building a strong case. Overall, early action significantly strengthens your case in both negotiations and potential litigation.
Is it worth hiring an attorney for a car accident?
All cases are different, and while one might not warrant the guidance of a legal expert, other cases may significantly benefit from them. Overall, it boils down to the severity of your case, the injuries you have sustained, current and even future losses, and other losses you have suffered as a result of the car accident.
A lawyer will get you a higher settlement
Working with insurance companies after a crash can be confusing and even intimidating. Navigating the aftermath of a car accident alone may mean you may have to experience the intimidation tactics insurance companies resort to to minimize the losses you are entitled to. Unfortunately, this often means that victims end up agreeing to a settlement payout that is substantially less than they deserve.
An experienced car accident lawyer thoroughly understands these tactics and can ensure you don't fall victim to them. By negotiating skillfully and advocating for your rights, a lawyer can help you secure a higher settlement than you might be able to achieve on your own.
Tactics insurance companies use to pay less
There are many tactics you'll want to be aware of that insurance companies use to justify paying you less than you deserve. Some common tactics include:
Shifting blame onto the victim
Delaying the claims process or complicating the process
Lowballing settlement offers
How much is my car accident case worth?
Because all car accident claims are unique, all outcomes will also be unique. An overwhelming majority of car accident lawsuits, however, are resolved through a settlement. It is believed that only about 5% of personal injury cases ever go to trial.
According to a recent Forbes report, those cases that do end in settlement range in overall payouts. The typical average can be anywhere from $16,700 to 29,700. However, different factors can influence settlement amounts both up and down. You'll find that the following factors are typically taken into consideration when determining a settlement amount.
The severity of the car accident
The severity of your injuries
The type of damages and the extent of those damages
The parties involved and whether they are commercial or private parties.
Call Bernstein & Maryanoff
At Bernstein & Maryanoff, our personal injury lawyers are well-versed in state and local law regarding car accident claims. Our attorneys work alongside experienced investigators and paralegals to ensure your case is thoroughly unpacked and investigated.
This attention to detail allows our team to build a robust case in your defense so that you can recover the compensation you're entitled to.
You have rights and options following a car accident. Let the team at Bernstein & Maryanoff help you exercise those rights and options so you can recover the compensation you're entitled to, hold negligent parties accountable, and recover the justice you deserve.
NO FEES UNLESS WE WIN
Protecting Your Rights Since 1983
Contact our team today to schedule a free case consultation.
Hablamos Español
Sources:
C. Bieber, 2023. Typical Car Accident Settlement Amounts.
Florida Insurance Requirements. (2023).
Injury Facts – Large Trucks. (2023).
About the Author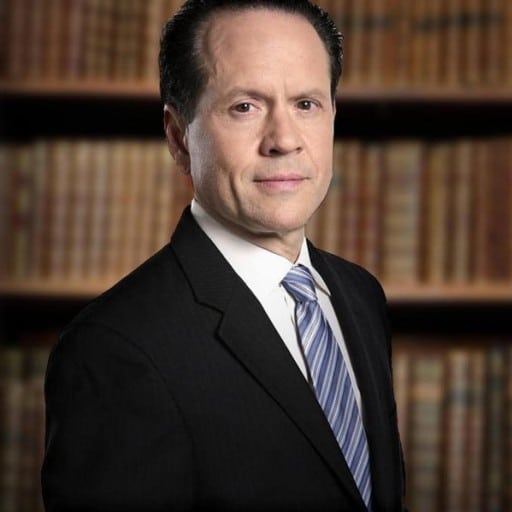 Jack G. Bernstein, ESQ.
Jack Bernstein is a hard-working and highly motivated personal injury attorney in Miami, Florida with over three decades of experience. He is a strategist and idea person, with a genuine passion for helping his firm's clients. If you've been injured, contact Jack Bernstein today for a free evaluation of your case.