Tips for Dealing With Insurance Companies After a Car Accident
It's important to know what you should and should not do after a car accident. Taking the necessary steps can help you secure the compensation you deserve. Doing your part also ensures that there is no unnecessary back and forth with the insurance company and that your claim is resolved as quickly as possible. So what are the car accident and insurance tips you should know? Follow these steps to contact your auto insurance after a crash and make sure to keep a detailed record of your communication.
Gather as much evidence as possible
After a car accident, it's important to contact local law enforcement immediately. When a police officer arrives on the scene, they will fill out an official report of the accident. This police report will detail what happened, who witnessed it, and any other pertinent evidence that can be used to prove or disprove a case.
While an official police report is important, it should not be the only documentation you rely on. It's important to gather your own evidence including photographs, videos, and witness statements from bystanders. Additionally, securing any available video from nearby buildings can help strengthen your claim.
Be very wary of documents you are asked to sign
As you work with the insurance company, be sure to read all documents carefully before you sign them. Additionally, never give your consent to be recorded or to offer an official statement as this can be used against you to weaken your claim.
Don't settle for less than you are owed
Auto insurance companies will try to quickly resolve a claim. In doing so, they might offer you significantly less than you are entitled to. Do not be easily persuaded into settling if you don't feel it is fair compensation. If a settlement is presented to you, do not sign any documents until you've had an attorney look over them.
NO FEES UNLESS WE WIN
Protecting Your Rights Since 1983
Reach out to our team at the law office of Bernstein & Maryanoff today and get a free legal consultation regarding your car accident.
Hablamos Español
Can you negotiate with an insurance adjuster?
If you have received an auto quote you are not satisfied with or do not feel is fair, you can negotiate with the insurance adjuster. All negotiations however will need to be backed by facts or proof that show you deserve more than what's being offered. There are many ways you can show such proof when negotiating with an insurance adjuster:
Show proof of your vehicle's worth. You can use online valuation tools such as Kelley Blue Book.
Find comparable vehicles to your own as a way to offer an estimate of your vehicle's value.
Get a written estimate from your local dealership or body shop detailing how much the repair will cost. This is one of the best ways to quickly get an insurance quote that is hard to dispute.
Ask for your Certified Collateral Corporation (CCC) report. This report offers an itemized list of your vehicle's features and helps an insurance adjuster determine how much your vehicle is worth. Highlight your vehicle's unique trim level, as this can significantly impact the value of your car.
If you can secure a quote with your insurance adjuster that you approve of, be sure to get the terms of the estimate confirmed in writing. This will prevent any further disputes.
How does auto insurance work when a crash is not your fault?
In a majority of states, at-fault auto rules dictate that the auto insurance company of the individual who caused the car accident to occur is responsible for both their own damages as well as damage sustained by other drivers.
Florida is one of 12 states that identifies as "no-fault" states. In these states, all drivers must carry personal injury protection or PIP insurance, which pays out their medical expenses and any other damages related to the accident. Unlike at-fault states, no-fault states do not look at who caused the accidents to determine who needs to pay for it. Every driver's PIP insurance will cover eligible losses.
If you've been injured in a car accident, and suffered more losses than your PIP covers, you may be able to file a liability insurance claim or a personal injury lawsuit. Taking this type of legal action allows you to recover additional losses including economic and non-economic damages associated with the car accident.
What information do you need to work with the insurance company after a car crash?
If you've been involved in an auto accident, you'll need to contact your insurance company immediately. Many insurance policies require that you get in touch with them within a certain time frame following your accident. Not doing so could result in financial losses you are entitled to.
After you've contacted your auto insurance company, you'll need to provide them with several pieces of information to pursue a claim:
Name, driver's license number, insurance policy number, and contact information of the other driver.
License plate numbers of all vehicles involved in the accident
Pictures, witness statements, or other documentation related to the accident
Pictures of any visible injuries you and your passengers sustained
Other official documents, including a police report
Should I seek legal guidance after a car accident?
Navigating an auto accident insurance claim can be an overwhelming process, especially if you're unsure whether or not you're getting a fair offer from your insurance company. It can be helpful to turn to a legal expert if you are experiencing any of the following:
Confusion about what your next steps are in filing an auto insurance claim
Apprehension about how your auto insurance company is investigating your claim
Lack of clarity regarding documents an auto insurance company is asking you to sign
Disagreement regarding the quote you are being offered by an auto adjuster
Other concerns you may have after calling the auto insurance company
Working with a Miami car crash lawyer can help you better understand the process after a car accident. An experienced lawyer will guide you in dealing with the auto insurance company and negotiate on your behalf so you get the representation and compensation you deserve.
NO FEES UNLESS WE WIN
Protecting Your Rights Since 1983
Reach out to our team at the law office of Bernstein & Maryanoff today and get a free legal consultation regarding your car accident.
Hablamos Español
Sources:
Auto Insurance. (2023).
Economic Damages. (2023).
Kelley Blue Book. (2023).
Non-economic Damages. (2023).
What is a CCC report?. (2023).
About the Author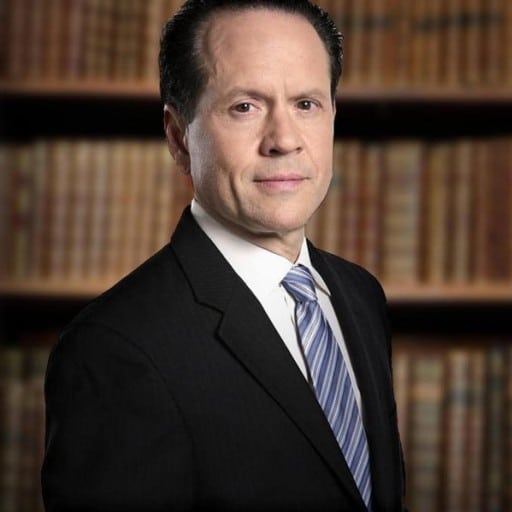 Jack G. Bernstein, ESQ.
Jack Bernstein is a hard-working and highly motivated personal injury attorney in Miami, Florida with over three decades of experience. He is a strategist and idea person, with a genuine passion for helping his firm's clients. If you've been injured, contact Jack Bernstein today for a free evaluation of your case.