Understanding Car Accident Injuries and Their Legal Implications
Car accidents are traumatizing for all parties involved. Car accidents create a plethora of issues for victims, including property damages, legal issues, and worst of all, injuries. Car accident injuries can vary significantly, with some victims walking away without more than bumps and bruises while other injuries can be life threatening or fatal. Understanding the different car accident injuries and their legal implications can help you or a loved one should you be faced with this difficult experience.
NO FEES UNLESS WE WIN
Protecting Your Rights Since 1983
Have you been injured in a car accident? Contact Bernstein & Maryanoff now to schedule a free case consultation.
Hablamos Español
What are the most common car accident injuries?
Since there are so many factors that come into play when determining the cause of a car accident, it's no surprise that there are just as many types of injuries that arise from these accidents. While injuries may vary based on the severity of the incident, there are certain injuries that are particularly common following a car accident.
Some of the most common car accident injuries include the following:
Broken bones
Burns
Bruises
Hand and wrist injuries
Whiplash
Brain injuries and concussions
Neck injuries and back injuries
Scars
Internal bleeding
Loss of limbs
Arm and leg injuries
Post traumatic stress disorder
Soft tissue injuries
While these injuries may be among the most common car accident injuries, the Miami car accident attorneys at Bernstein & Maryanoff are capable of defending car accident victims with any type of injury.
What are the most common types of car accidents?
There are many different types of car accidents that can occur on the roads, many of which may not even include two cars colliding with one another. According to the NHTSA:
35% of people killed and injured in vehicles were occupants of passenger cars
27% were occupants of light trucks
20% were pedestrians, pedal cyclists and other non-occupants
14% were motorcyclists
4% were occupants of large trucks or buses
Given the popularity of personal automobiles and other means of public transportation, it's not surprising that there are many different types of car accidents. Despite the nature of the accident, Bernstein & Maryanoff are proud to provide the best Miami car accident attorney for any auto accident victims.
What is the common car accident compensation in a legal case?
No two car accident cases are exactly the same, therefore car accident injury compensation varies depending on a variety of factors. In a car accident settlement, the plaintiff receives compensation for pain and suffering, lost wages, property damage, emotional distress, and medical bills.
According to the Insurance Information Institute, in 2020 the average claim for bodily injury was $20,235.
Compensation amounts also vary depending on the state, as certain states consider negligence differently than others. It's important to discuss your settlement options with a car accident attorney who can guide you through this difficult process and help you better understand your specific injuries and what that may mean in regard to your car accident compensation.
What car accident injuries have the highest settlements?
Car accident injury settlement amounts are never the same and can vary significantly depending on the type of injuries the victim has endured. According to Martindale-Nolo, the average compensation awarded for injured accident victims is $29,700, while the average compensation awarded for an accident victim with no injuries is $16,700. Therefore, the more severe the injury, the higher the settlement amount. This means that a victim who has suffered from loss of limbs will likely receive more compensation than a victim who has only minor bruises.
NO FEES UNLESS WE WIN
Protecting Your Rights Since 1983
Get a free legal consultation regarding your car accident injuries with the Miami Car Accident Attorneys at Bernstein & Maryanoff.
Hablamos Español
Sources:
Bieber, C. Typical Car Accident Settlement Amounts. (2023).
Burgoyne, J. 15 Common Car Crash Injuries. (2023).
Landers, D. What Are the Most Common Vehicle Accident Injuries?
About the Author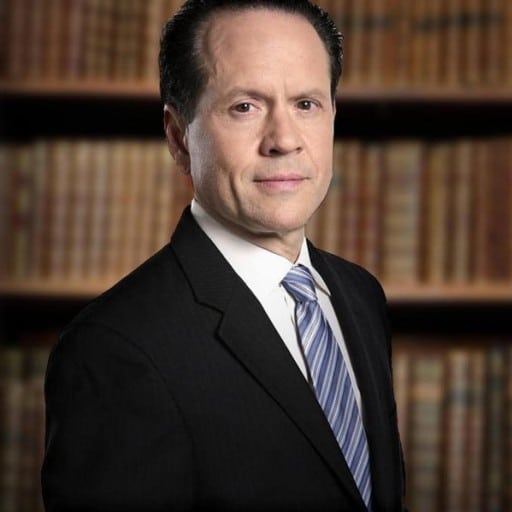 Jack G. Bernstein, ESQ.
Jack Bernstein is a hard-working and highly motivated personal injury attorney in Miami, Florida with over three decades of experience. He is a strategist and idea person, with a genuine passion for helping his firm's clients. If you've been injured, contact Jack Bernstein today for a free evaluation of your case.