Should I Get a Lawyer for a Car Accident?
Motor vehicle accidents (MVAs) injured over 2.2 million people in the United States in 2020 and claimed more than 38,000 lives. You may be wondering if you should get a lawyer for a car accident if you were injured or lost a spouse or child in an accident. Understanding what a car accident lawyer does and the reasons you may need to file a car accident lawsuit can help you determine if you should hire a car accident attorney.
NO FEES UNLESS WE WIN
Protecting Your Rights Since 1983
Get the help of an experienced car accident attorney. Contact Bernstein & Maryanoff today for a free consultation.
Hablamos Español
Why should I hire an auto accident attorney?
Car accident attorneys provide expert legal counsel after an MVA. You may think that your personal injury protection (PIP) and property damage liability (PDL) insurance are enough to cover costs. You may not realize that your bills will extend far beyond your medical and property damage expenses.
When you contact an auto accident attorney, they'll explain how filing a lawsuit can protect your legal rights and financial future.
When you should hire a car accident lawyer for a car accident
You should hire a car accident lawyer if you were in an accident causing injuries or a wrongful death. You should also hire an attorney if you're in an accident involving multiple parties or if one or more parties are disputing who's at fault.
Serious injuries
Car accident victims may suffer severe injuries, including organ damage, spinal cord injuries (SCIs), broken bones, traumatic brain injuries (TBIs), and more. Don't assume you're okay after an accident until you've seen a doctor. It's possible to be injured in an accident and not realize you've suffered injuries immediately, as symptoms of whiplash and internal injuries may not appear for hours or days.
Victims who suffer serious injuries may need expensive medical tests, costly medical treatments, and long-term physical therapy to recover. Severe injuries can cause permanent damage. You can seek compensation for medical expenses for short-term, long-term, or permanent injuries.
Wrongful death
When a person dies because of another party's negligent conduct, the decedent's personal representative can seek compensation for related expenses through a wrongful death suit. A wrongful death suit holds the at-fault party financially responsible for the personal and financial toll of the decedent's death.
Multiple parties involved
Determining fault can be complicated when there are multiple people involved in an accident. Insurance companies may attempt to dismiss their client's liability because they can blame others. Your car accident attorney is on your side, and they use their expertise to investigate the accident, identify who's at fault, and build a case against the person responsible. Your attorney will also prevent you from shouldering blame for another person's actions.
Dispute over fault
Even if you're in an accident involving just one other party, they may try to deny responsibility for the accident. Your attorney will defend your rights if there's a dispute over fault, and they'll seek evidence to establish fault so you aren't falsely accused.
How can a car accident lawyer help me?
Your attorney performs crucial tasks to help you after a car accident. Ways your car accident lawyer helps you include the following:
Accurately calculate damages: It can be challenging to determine how much compensation to seek from a car accident lawsuit. Your attorney will ensure you identify all grounds for compensation and seek appropriate amounts.
File paperwork: Your attorney will prepare and file court paperwork to pursue your claim
Handling legal matters: Learning how to file and prepare a legal case is time-consuming. Your lawyer handles your legal needs so you can prioritize your recovery.
Investigate: Your lawyer can gather relevant evidence to support your claim. They'll also locate and interview witnesses and, if applicable, locate expert witnesses who can support your legal claims.
Protect your interests: Your lawyer is your advocate, and they'll take appropriate legal steps to protect you from false accusations and keep you from forfeiting your legal rights
Dealing with insurance companies: You need to inform your insurance company about your accident, but you're not obligated to provide the at-fault driver's insurance company with a statement. Their insurance company's objective is to reduce their expenses after an accident, so they'll look for ways to shift some or all of the blame to others or pressure victims to accept less compensation than they deserve. Car accident attorneys are familiar with all the tricks insurance companies use and will communicate with the insurance company so you can avoid falling prey to their tactics.
Negotiating a settlement: Your attorney will gather evidence and use traffic laws and case precedents when negotiating with the insurance company to get you a fair settlement
Advising you of your options: Your lawyer will let you know about settlement offers and other factors relevant to your case so you can make informed decisions
Representation in court: Your car accident lawyer will tell you what to expect before court appearances and address the court on your behalf
How long do I have to hire a lawyer after a car accident?
Each state applies a statute of limitations to civil and criminal cases. The amount of time you have to file depends on the type of claim and the state where the incident occurred. In Florida, car accident victims have 48 months to pursue a claim based on injuries and property damage. The countdown to the deadline for filing begins on the date of the accident.
If someone died in the crash, the wrongful death statute of limitations applies. The victim's personal representative has 24 months to file a lawsuit. This time limit counts down from the date of the decedent's death.
There are circumstances that allow car accident victims to file after the statute has expired. Specifically, a victim who was in a coma or otherwise unable to take legal action may receive an extension to file. A judge may also allow a victim to file after the statute has elapsed if the defendant concealed their identity or location or left Florida during the filing window.
What damages can I recover in a personal injury claim?
Your accident, injuries, and expenses determine what damages you can seek through a car accident lawsuit. The accident's cause may also provide legal grounds that affect the types of damages you can seek.
Economic damages
Economic damages are also known as monetary damages and are based on numeric data. You calculate your economic damages by identifying all costs incurred because of your accident. These costs can include the following:
Child care expenses: In some cases, one or both parents may need time for medical treatment or be physically incapacitated, preventing them from fully caring for minor children. These parents can seek compensation for the costs of hiring a nanny, paying babysitters, or daycare fees.
Lost wages: You lose income if you're unable to work. You can seek compensation for the time you have to take off work because of your accident. This includes time off for medical treatment and your recovery.
Medical expenses: Florida laws require drivers to have PIP insurance that covers medical costs after an accident. However, even with PIP insurance, medical bills can exceed the available coverage, and you may have out-of-pocket expenses such as co-pays and medication expenses. When you file a car accident claim, you can seek reimbursement for all medical bills, including physical therapy and counseling costs.
Personal care fees: You may need someone to care for you after your accident if your injuries are severe. You can include the costs of hiring a personal care aide and house cleaner in your economic damages. You may also be able to seek compensation for hiring a dog walker or pet sitter if you're hospitalized.
Property damage costs: You may have expensive property damage costs if you were in an accident involving your vehicle. In some cases, you may have to replace your vehicle if it's a write-off. You can include these bills in your monetary damages.
Transportation expenses: Suppose you have a broken leg and arm after your accident and are unable to drive. You have to hire someone to drive you to work and medical appointments. You can seek reimbursement for these expenses.
Non-economic damages
Non-economic damages are non-monetary damages that are based on the personal costs you've suffered because of your accident. They're a little trickier to calculate because assigning a dollar value to pain or other grounds for non-economic damages can be challenging. Your auto accident attorney can help identify grounds for non-monetary damages and determine how much compensation to pursue.
Grounds for non-economic damages include the following:
Grief: Grieving after a severe, life-altering event, such as a car accident, is natural. For example, you may grieve the loss of opportunities you're experiencing if your physical injuries affect your mobility. It doesn't matter if those lost opportunities involve missing out on a promotion at work or your inability to go hiking; non-economic damages allow you to seek compensation for any personal impact resulting from your accident.
Filial consortium: Parents can seek compensation for harm to a child or the loss of a child after an accident
Loss of consortium: When an accident impacts your marriage, it's called a loss of consortium. Suppose a married person's injuries prevent intimacy or result in the loss of the relationship. In that case, they can seek compensation for the loss of consortium.
Pain and suffering: You may experience short- or long-term pain and discomfort because of your accident injuries. You may also suffer because your accident adversely affects your social opportunities and personal relationships.
Psychological toll: Car accident victims may struggle with anxiety, depression, or post-traumatic stress disorder (PTSD) after an accident. You can seek reimbursement for mental health services through your economic damages, but you can seek compensation for the accident's toll on your mental health through your non-economic damages. Suppose you're unable to leave your home because you develop a phobia because of your accident. You can seek compensation for how this affects your personal and professional opportunities.
Punitive damages
Economic and non-economic damages center on the personal and financial costs victims sustain because of an accident. Punitive damages do not focus on the costs to the victim. Punitive damages punish the party responsible for the accident for their conduct if they're guilty of gross negligence.
Negligence means a person failed to act in a reasonable manner to prevent harm to property or others. Driving 12 miles over the speed limit could be considered negligence. However, street racing in a residential area or driving recklessly to frighten a passenger can be considered gross negligence, and be grounds for awarding punitive damages.
Wrongful death claims
A decedent's personal representative can seek damages through a wrongful death claim. Many of the economic and non-economic damages are similar to the damages injury victims can seek; however, claimants can seek additional costs, such as funeral and burial expenses.
If you have been injured in a car accident, you need Miami's best auto injury lawyer
Bernstein & Maryanoff's Miami car accident attorneys are familiar with Miami traffic laws and court rulings. Our team draws on decades of experience handling car accident cases and fighting to get victims justice after an accident. We'll explain your options and handle every step of your claim until you get the compensation you deserve.
NO FEES UNLESS WE WIN
Protecting Your Rights Since 1983
Turn to the experts at Bernstein & Maryanoff and get your free legal consultation regarding your car accident injury.
Hablamos Español
Sources:
Florida Insurance Requirements. (2023).
Goguen, D. (2023). What Is the Car Accident Statute of Limitations in Florida?
Gross Negligence. (2022).
Loss of Consortium. (2023).
Number of road traffic-related injuries and fatalities in the U.S. from 1990 to 2020. (2023).
About the Author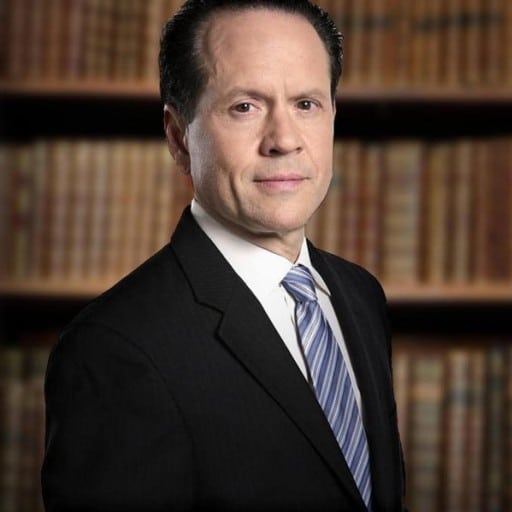 Jack G. Bernstein, ESQ.
Jack Bernstein is a hard-working and highly motivated personal injury attorney in Miami, Florida with over three decades of experience. He is a strategist and idea person, with a genuine passion for helping his firm's clients. If you've been injured, contact Jack Bernstein today for a free evaluation of your case.