Can I Sue After an Accident With a Miami City Bus?
A car accident with a city bus may give a victim legal rights. You may be able to claim compensation whether your bus accident involves the City of Miami or another municipality. Bus accident lawsuits are a way for accident victims to get the compensation that they deserve and hold others responsible for actions that cause accidents. Our Miami car accident attorneys explain your rights when you're involved in an accident with a city bus.
I Was Involved in a Car Accident With a City Bus. Can I Sue?
Yes, you can sue if you're involved in a car accident with a city bus. The same rules of legal liability apply to city bus accidents in terms of negligence. Still, there are some additional requirements to prove your case because it involves a government agency.
However, a city does have tort liability when an accident involves a city bus. You can sue under principles of negligence or based on other legal grounds for financial compensation.
Car Accident With a City Bus in Miami
A car accident with a city bus in Miami may result in legal liability for the city. For victims, there are several things to know to pursue compensation and win a favorable resolution of your case. The case may involve the Miami Department of Transportation and Public Works (DTPW), formerly called Miami-Dade Transit (MDT). DTPW is under the auspices of Miami-Dade County. The claim may also involve the City of Miami.
While both the City of Miami and Miami-Dade County may be the entity responsible, the distinction is significant. You need to file a notice of your intent to file a claim with the appropriate entity. It goes to either the city or the county, not the State of Florida or anywhere else. The notice allows the government entity to investigate and offer to settle the claim without litigation.
Does the City of Miami Have Government Immunity for a Bus Accident?
No, the City of Miami doesn't have government immunity for a bus accident. Also called sovereign immunity, the idea of government immunity is that the government is never liable for anything. However, in the case of a bus accident in Miami, sovereign immunity doesn't apply. The City of Miami does not have government immunity for a bus accident.
Florida Statutes 768.28 and Bus Accidents
Florida Statutes 768.28 allows bus accident victims to claim compensation against the government, like the City of Miami.[1] The law applies to the State of Florida and political subdivisions like Miami-Dade County and the City of Miami. In Florida law 768.28, the state agrees to some measure of tort liability when government employees are liable for causing harm to private individuals.
Under the law, negligence principles apply to bus drivers. When a bus driver causes an accident and hurts a victim, their employer is liable for their negligence or reckless conduct. You prove negligence against the bus driver in the same way that you prove negligence against a private individual.
City of Miami Liability for Bus Accidents
When the City of Miami has legal liability for bus accidents, there are a few things to know that are different than cases against private individuals. For example, liability for one person is limited to $200,000 for a singular incident. Even if your damages are much more, the case limit is $200,000.
If there is more than one government entity liable, the maximum may be increased to $300,000. The City of Miami does not have to pay interest before the judgment. In addition, punitive damages are not allowed. City of Miami liability for bus accidents applies the same principles of negligence as other car accident cases. However, there are recovery limitations that apply.
Notice of Claim for City Bus Accident
Bringing a bus accident legal claim begins with providing notice to the government entity.[2] You must file the notice within three years of the accident. To file a formal legal claim, you must wait until 180 days have passed since filing the notice, or when the government denies the claim, whichever comes first.
The city or county may investigate the claim during that time. They may offer you a settlement without needing to file a legal claim. The time limit is shorter if the claim involves wrongful death.
Negligence as a Basis of a Claim for City Bus Accident
For the City of Miami or Miami-Dade County to have legal liability, the driver must have some measure of negligence for the accident. The government is not an insurer for drivers in the jurisdiction. In other words, they're not automatically liable any time they're involved in the crash. The driver must be liable for negligence. They must have failed to use reasonable care in the events leading to the crash.
Because they are commercial drivers, the standards for conduct for bus drivers are very high. In addition, comparative negligence is in play, so you may recover something even if you're partially to blame, as long as the bus driver has some negligence. Finally, remember that Florida uses a no-fault system for car accidents. You must meet injury requirements under Florida law to pursue your claim.
City Bus Accident Settlements
A city bus accident settlement may resolve your case. Not all cases are appropriate for a city bus accident settlement. Your attorney can help you determine when it's appropriate to settle the case, whether it's after giving notice or after filing a formal legal claim. They can help you understand if you can bring a claim against the City of Miami or Miami-Dade County and what Florida law has to say about your case.
Our Miami Car Accident Attorneys
Have you been in a bus accident? Call our Miami car accident attorneys. We understand all of the complex issues and extra steps that are involved in a Miami bus accident claim. Your case is important! We're prepared to fight until you have justice.
Come see what thousands of our satisfied clients already know. We're skilled, determined attorneys who are ready to do whatever it takes for you to get justice. Call us today to talk confidentially with our legal team.
Sources
[1] FLA. STAT. § 768.28 (2019)
[2] File a Claim with the City of Miami. (n.d.). Retrieved 19 February 2020.
About the Author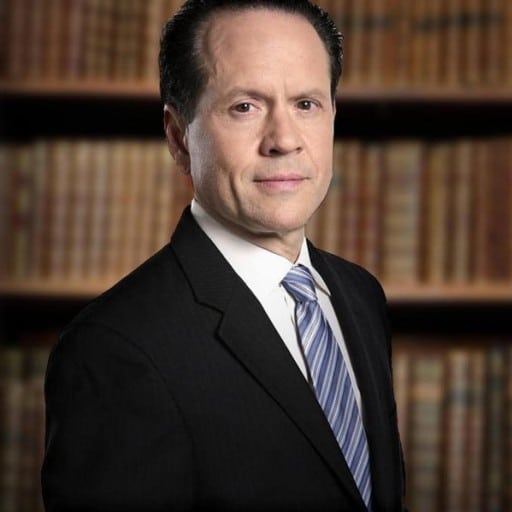 Jack G. Bernstein, ESQ.
Jack Bernstein is a hard-working and highly motivated personal injury attorney in Miami, Florida with over three decades of experience. He is a strategist and idea person, with a genuine passion for helping his firm's clients. If you've been injured, contact Jack Bernstein today for a free evaluation of your case.