When is a Resort Responsible for Personal Injury?
When is a resort responsible for a personal injury? Resort injury accidents are an unfortunate reality for many vacationers throughout Florida. Even though you go on vacation and expect to have a good time, accidents can happen unexpectedly. The resort may have legal liability. Our Miami premises liability attorneys explain when a resort is responsible for an injury accident.
When Is a Resort Responsible for a Personal Injury?
A resort is responsible for a personal injury when the accident occurs because of negligence on their part. The resort has a legal obligation to affirmatively take steps to secure the property and avoid an injury accident.
They must not only remedy known dangers, but they must actively look for dangers and fix them in a certain period of time. If they fail to take sufficient actions to identify and remedy potential risks before they cause an accident, the resort is responsible for a personal injury.
Florida Resort Personal Injury Accidents
In late 2019, Walt Disney World Resort unveiled its new Skyliner transportation system. The ride was to transport resort guests from their hotels to the resort parks. The guests were to ride in enclosed gondolas that are cable-wired and travel through the sky.
Unfortunately, some passengers got more than they bargained for when several gondolas crashed into each other.[1] Passengers on the ride were stranded for up to three hours. They reported breaking into emergency kits to access water. One woman reported vomiting from the stress and the lack of air conditioning on the gondolas. The crash is an example of a resort personal injury accident.
In another resort personal injury accident, a Florida man died while sledding at a ski resort in North Carolina.[2] The man went sledding on the ski hill after the hill was closed. He crashed into a snowmaking machine. The resort prohibits sledding on the ski hill.
Florida Resort Accident Liability
Florida resort accident liability depends on the actions of the resort. The severity of the victim's injuries doesn't matter in terms of whether the resort has legal liability. What matters is the actions of the resort and the resort employees leading up to the accident. The severity of the victim's injuries determines the value of the case. Florida resort accident liability falls under the legal umbrella of premises liability.
A resort guest, or even just a visitor to the resort, is a customer. Businesses have very high legal obligations to their customers. That legal obligation requires the resort to take steps to prevent accidents. When you pay the bill to go to the resort, you're not only paying for a room, linens, and housekeeping; you're also paying for a safe facility. When the accident occurs because the resort is unsafe, the resort may have Florida resort accident liability.
Types of Resort Accident Liability
Some types of resort accident liability include:
Inadequate hand railings on stairways and in showers
Lack of enclosures around pools
Security breaches that result in harm from other resort patrons
Overcrowding/jostling accidents
Injuries from falling objects
Accidents that occur because of inadequate instructions and directions for resort guests
Elevator and escalator accidents
Food poisoning and unsafe food preparation
Bed bugs
Toxic leaks and hazardous substances
Fires that result from unreasonable dangers
When an accident first occurs, you might think that it's an accident with no one to blame. However, if you really look at the causes of the accident, it may become clear that there is an underlying failure on the part of the resort to take the steps that they could have taken for safety. Resort accident liability can result from any type of accident as long as the resort representatives should have inspected the property and resolved the danger before it had a chance to cause harm.
Injured at a Resort, Can I Sue?
Yes, if you're injured at a resort, you can sue. As long as the resort is responsible for the accident, you can sue. Your resort injury lawsuit can be based on the actions of the resort, but it can also be based on the resort's inaction.
The legal standard is whether the resort representatives properly inspected their property to find and remedy dangers before an accident occurs. When you're injured at a resort, you can sue if the injury results from the actions or inactions of the resort.
What Happens in a Lawsuit Against a Resort?
A lawsuit against a resort is a formal legal claim. You file court papers stating that the resort is responsible for the accident. You serve the legal documents on representatives for the resort. They have a chance to respond. In the coming days, you build your case through investigating and evidence-gathering procedures.
You may also bring preliminary motions to discuss the production of evidence or how the case may be presented at trial. What usually happens in a lawsuit against a resort is that the parties reach a settlement before trial. However, your case may proceed to trial if it's necessary to receive a fair judgment in your case.
How Can a Resort Accident Attorney Help Me?
A resort accident attorney can take all of the necessary actions on your behalf for you to receive compensation for your accident. You need to know if you have a valid case and what your case is worth. An experienced premises liability attorney has the skills to evaluate your case and help you understand the reasons for the value of your case.
Then, they help you take all of the steps from start to finish to see a check in your hands. They handle tasks for you like building evidence, drafting legal documents, and arguing your position in court. Ultimately, they handle the case on your behalf with their training and experience until you have the maximum amount of compensation for your resort accident.
Contact the Miami Premises Liability Attorneys at Bernstein & Maryanoff Today
Our Miami injury attorneys are part of a fully equipped law firm dedicated to ensuring that you receive justice. When you're injured at a resort, let our determined, compassionate accident attorneys in Miami fight for you. We have a full team of trained and experienced legal professionals who are determined to make sure that you get the best possible result in your resort accident lawsuit case. Contact us today to get started. There is no fee unless you win.
Sources
[1] Bacon, J. (2019, October 7). After 'nightmare,' Disney World's new Skyliner cable-car system remains closed for second day. Retrieved 17 March 2020.
[2] Florida Man Killed in Sledding Accident at N.C. Ski Resort. (2020, February 23). Retrieved 17 March 2020.
About the Author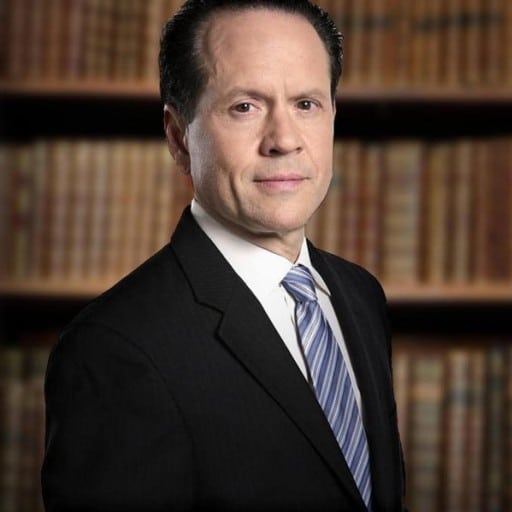 Jack G. Bernstein, ESQ.
Jack Bernstein is a hard-working and highly motivated personal injury attorney in Miami, Florida with over three decades of experience. He is a strategist and idea person, with a genuine passion for helping his firm's clients. If you've been injured, contact Jack Bernstein today for a free evaluation of your case.