Florida Staged Car Accident Scams
Staged car accidents are unfair and frustrating for their victims. It can cause you stress, frustration, aggravation, and even money. Unfortunately, staged car accidents are a problem every day in Florida. Staged car accidents cost drivers through fake accident claims and increased insurance costs. Our Miami car accident attorneys explain staged car accidents.
Types of Staged Accidents
There are several types of staged accidents for victims to be aware of. Types of staged accidents include:
T-bone crash – In a fake T-bone crash scam, the driver purposely runs a stop sign or a red light. You're driving through the intersection from the other way. You have a green light and the right of way to enter the intersection. The result is a T-bone crash. Another witness, who is in on the scam, is watching from another location. They claim that you ran the red light or ran the stop sign. You're falsely blamed for the crash.
Waving someone in – You're trying to make a difficult turn when there is a lot of traffic. Someone looks like they're trying to be nice, and they wave you into the traveling lane. You're happy that someone is being so nice. Just then, they speed up and hit your vehicle. When the police arrive, the driver claims that they never waved you into traffic.
Intentional side swipe – A deliberate sideswipe occurs when you're both traveling the same direction. The driver weaves into your lane and sideswipes you. Then, they claim that you were in their lane.
Swoop and squat – A swoop and squat accident occurs using two drivers involved in the same scam. One driver pulls right in front of you. They quickly slam on their brakes. At the same time, there's another vehicle that pulls along to your left, so you're boxed in. You rear-end the vehicle in front of you, which is exactly what the driver wanted.
Victim of a Staged Car Accident
A victim of a staged car accident has rights. However, you might find yourself on the defensive. The scammers may be seeking payment from your insurance company. When you're the victim of a staged car accident, the scammers are seeking payment from you or your insurance company that they aren't legally entitled to. For that reason, you can expect them to inflate their injuries and their property damage. They might claim to have severe injuries. Beware of injury claims that are disproportionate to the severity of the crash. Watch out for claims of prolonged pain and suffering that don't make sense based on the actual injuries. Of course, since they staged the accident on purpose, they don't have the right to receive compensation for anything.
In addition, a victim of a staged car accident may find themselves fighting accusations of liability. A staged accident isn't your fault. You did nothing wrong. Yet, you have the other side accusing you of negligence.
But you can fight back. Your attorneys can help you poke holes in the other side's fake story. They know the right questions to ask. They can investigate links between the primary offender and staged witnesses. They know how to challenge fraudulent medical claims. When you're the victim of a staged car accident, you have rights, and you can fight back. Your attorney can help you create a plan that puts you back on the offensive and fights back against injustice and false accusations.
Fake Car Accident Claims What to Do
If you suspect that you're a victim of a fake car accident claim, there are several things that you can do to fight back. If you immediately suspect a fake car accident scam, let law enforcement know about your concerns. If you realize you may be getting scammed later on, tell the police right away of your concerns. They can help you investigate.
In addition, tell any insurance companies about your suspicions. They have a vested interest in defending themselves from fake claims and uncovering the truth. They know what questions to ask, and they can help you aggressively investigate the fraudulent car accident claim.
Another thing that you can do to help is gathering as much information as you can. Be sure that you've taken photographs. Write down your reasons for suspecting the car accident scam. The police and the insurance company can build on the information that they have to determine the truth.
Florida Law 817.234 – Insurance Fraud Charges for Staged Car Accidents
A person who is responsible for staging a car accident may face several criminal charges. Insurance fraud in Florida is a violation of Florida Statutes 817.234.[1] The law prohibits making an oral or verbal statement or presentation of a claim for insurance payment that is false. Concealing information is also another way to commit insurance fraud. Insurance fraud is a felony in the State of Florida. There are steep criminal and civil penalties for the offender.
When a person commits insurance fraud through a staged accident scam, they may be charged with all of the crimes that relate to the case. Certainly, insurance fraud itself is the most obvious charge. However, don't forget that other charges may apply. For example, if they purposefully hit you with a vehicle, they can be charged with Florida Statutes 784.021, which is aggravated assault.[2] Aggravated assault is assault with the intent to commit a felony. Staged car accident scams may result in both criminal and civil penalties for those responsible.
False Car Accident Claim Against Me
Our attorneys can help you fight false car accident claims against you. There are several steps to take to both defend your rights and fight back against being the victim of a car accident scam. By having trained and determined attorneys by your side, you can take the right steps to hold the scammers accountable and assert your rights.
When you're the victim of a car insurance scam, you're the victim of a crime. You're also the victim of an intentional tort. You should pursue the case to seek both criminal charges and civil justice for you. The car accident lawyers at Bernstein & Maryanoff can take every step for you and with you until you have justice. Call us today for a free consultation about your claim. There is no fee unless we win.
Sources
[1] FLA. STAT. § 817.234 (2019)
[2] FLA. STAT. § 784.021 (2019)
About the Author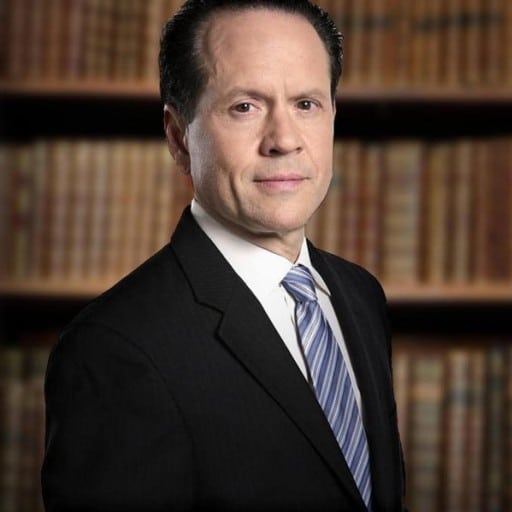 Jack G. Bernstein, ESQ.
Jack Bernstein is a hard-working and highly motivated personal injury attorney in Miami, Florida with over three decades of experience. He is a strategist and idea person, with a genuine passion for helping his firm's clients. If you've been injured, contact Jack Bernstein today for a free evaluation of your case.