Personal Injury Lawsuit Timeline
Understanding the personal injury lawsuit timeline is very important. If you work too slow, you might miss deadlines that derail your case. But if you go too fast, you may resolve your case for a fraction of what it is really worth. Our Miami personal injury attorneys explain the general timeline of a case.
How Long Does a Personal Injury Case Take?
A typical personal injury lawsuit timeline depends on the severity and complexity of the case. Cases with minor injuries where recovery is quick can be on a timeline of several weeks. It's just a matter of verifying the number of damages and submitting the claim in those cases. But a typical case timeline for a personal injury claim is 18 months or longer. When injuries are severe or legal issues are complex, it is common for the timeline to extend beyond one year.
Immediately After the Accident – The First Day
Right after the accident, the victim must get the medical attention they need. Also, they need to document that the accident occurred by taking photographs, identifying witnesses, and making the appropriate reports of the incident. These activities should begin immediately after the accident.
Continuing To Gather Evidence – 30–90 Days
The urgency of gathering evidence for the case doesn't stop the day after the accident occurs. In the coming days and weeks, there is going to be more evidence to gather. Getting copies of accident reports, tracking down witness statements, and gathering medical records are all critical tasks in the days and weeks following a personal injury.
Legal Analysis and Preparing To File the Case – 90 Days-6 Months
Once you've gathered all of the evidence, it's time to analyze the legal claim. There may be different kinds of legal theories for the claim. They must all be stated in the complaint. Also, there may be additional filing requirements when the claim involves medical malpractice, a government entity, or another special issue. Conducting a thoughtful analysis of the case can ultimately make a claim more successful for the victim. Pay special attention to deadlines in order to begin the case on time. Q: What can I do to speed up my Miami personal injury case? A: Some of the things that you can do to speed up your personal injury case in Miami include:
Keeping records of medical treatment, lost work, and other information relevant to the case
Responding timely to requests from your attorney for information
Attending medical appointments as required and following doctor's orders
Having the flexibility to attend meetings with your attorney and scheduled court dates
Regular communication with your legal team
Clearly sharing your litigation goals with your legal team, including your desire to resolve the case
Initiating the Case – 2 Months
Formally initiating the case takes approximately two months. The victim must file a summons and complaint and submit it to the court. Then, they must officially serve the other party. It may take some time to complete service because there are rules for how it has to occur. Then, the other side has several weeks to state their response. If the other side doesn't respond, there are additional steps to complete default paperwork.
Engaging in Discovery – 6 Months to One Year
Even when you've done great work to build your case, there's going to be information you need from the other party. When the other side doesn't volunteer this information, you can get it using legal discovery. Formal discovery may take longer than getting the records voluntarily, so this process can take time. The court typically sets a timeline for engaging in discovery. The parties may be able to influence the amount of time that the court allows or even work to extend the deadline for good cause. Q: Why is my personal injury case taking so long? A: When it feels like a personal injury case is taking so long, there may be several reasons:
A victim is still in the course of healing; there needs to be more time in order to determine the direction of the victim's recovery
It takes time to fully value damages, including lost wages and lost career path
The court is waiting for open dates for scheduling
Experts are needed for trial. These experts must be identified and prepared
Legal issues must be resolved to determine what's admissible at trial
A party is exploring insurance coverages to pay a claim
Legal Motions and Preparation for Trial – 6 Months to One Year
Simultaneous with building the evidence, the parties may also bring legal motions and prepare their case for trial. These motions ask the court to rule on issues ahead of time, like the admissibility of evidence and jury instructions. While the parties bring legal motions, they should prepare their case for trial by organizing evidence, issuing subpoenas to witnesses, and preparing legal arguments.
Settlement Negotiations – 30-90 days
Usually, there is some attempt between the parties to reach a resolution. The parties may exchange offers back and forth. They may also work through a trained mediator in order to engage in settlement negotiations. If you need guidance on how to settle a personal injury case, working with an experienced attorney can help you develop a strategy to make these negotiations productive. Q: How Long Does It Take To Settle a Personal Injury Case? A: Settling a personal injury case takes anywhere from a few months to a few years. The more complex a case is, the more likely it is to be contested. The parties have some control over how quickly the claim resolves, but settling a personal injury case quickly is not always beneficial for a party. How long it takes to settle depends on the injuries, the existence of contested legal issues, the damages the victim is seeking, and the defendant's resources to pay a claim.
Trial – One Day to a Few Months
A personal injury trial may be over in as little as one day. In complex cases, trials may last several months. It's your right to go to trial, and that's what you should do if it's necessary to receive justice. Your attorney can help you understand if it's in your best interests to accept a settlement or go to trial. Q: How often do personal injury cases go to trial? A: Personal injury cases go to trial approximately two percent of the time. The vast majority of cases resolve without going to trial. Usually, when the parties diligently work to build the case and engage in negotiations, the case's approximate value becomes apparent to both parties. The legal system encourages the parties to actively explore non-trial resolutions by allowing for open discovery and case mediation.
About the Author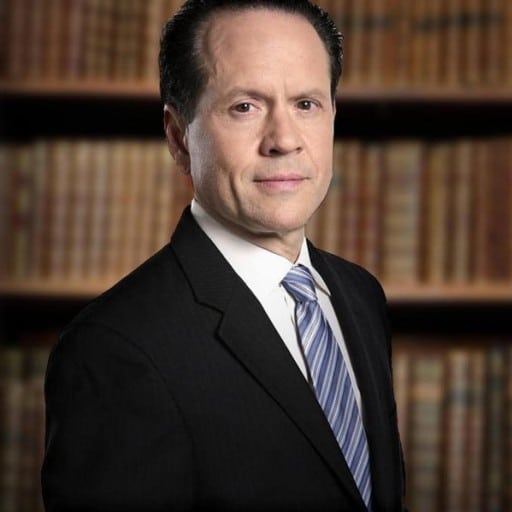 Jack G. Bernstein, ESQ.
Jack Bernstein is a hard-working and highly motivated personal injury attorney in Miami, Florida with over three decades of experience. He is a strategist and idea person, with a genuine passion for helping his firm's clients. If you've been injured, contact Jack Bernstein today for a free evaluation of your case.