What You Need to Know About Vape Pen Battery Explosions
The dangers of vaping are quickly becoming more evident. One of the many dangers of vaping is the explosion of a vape pen. When a vape pen explodes, it can seriously injure the user and cause lasting complications.
If a vape pen has injured you, you may deserve financial compensation. Florida law recognizes lawsuits based on vape pen malfunctions, including lithium-ion battery explosions. Here's what you need to know about vape pen explosions and your legal rights from our Miami personal injury attorneys.
Can a Vape Pen Explode?
Yes, a vape pen can explode. The battery in the vape pen can short circuit and cause the battery to overheat. The result can be an explosion. Manufacturing errors, wear and tear, and poorly designed products can all result in overheating. While many different causes may be to blame, yes, a vape pen can explode.
Do Vaping Devices Explode?
Yes, vaping devices explode. The explosion occurs because of overheating with the battery in the vape pen. A short circuit can cause overheating, which can eventually cause an explosion. When vaping devices explode, the result can be severe injuries, including a broken jaw, burns, and disfigurement.
Lithium-Ion Battery Fire
A lithium-ion battery fire is a fire that occurs when a lithium battery overheats. There may be several causes of a lithium-ion battery fire like a short circuit, poor product design, and wear and tear. Because of the danger of explosion, most airlines do not allow lithium batteries in unpressurized storage compartments on aircraft. A lithium-ion battery can cause serious dangers to victims, including permanent injuries.
Lithium Batteries Explode
When lithium batteries explode, the result may be burns, disfigurement, and broken bones. A lithium battery can explode without feeling hot and without any warning to the user. The victim may suffer damage to their jaw and the soft tissue in the face, hands, and arms. The injuries may require surgery and facial reconstruction. If a lithium battery explodes, the victim may deserve financial compensation from the manufacturer.
Injuries From an Exploding Vape Pen
If an exploding vape pen has injured you, here are some of the possible injuries:
Facial injuries, including a broken jaw
Broken bones in the hands
Burns
Dental injuries
Disfigurement; scars
Mental illness; anxiety
In addition to injuries from an exploding vape pen, vaping can cause chronic heart and lung conditions, seizures, and respiratory illness.
Lithium-Ion Batteries in Vape Pens
Lithium-ion batteries in vape pens are a significant danger to the public. They contain electrical components and can short circuit. The Food and Drug Administration does not regulate the wiring systems in vape pens. The components of vape pens are often imported and not held to any regulatory standards. Products may be counterfeit, and they may contain loose batteries. In addition, some vape pens simply have a poor design that can malfunction and cause a lithium battery fire.
Vape Explosion Settlements
Vape explosion settlements are a way for a victim to receive compensation when they're injured because of a vape pen. Regardless of the source of the product, a company that sells vape pens in the United States has a legal obligation to sell only safe products. JUUL and the other companies that make and market vape pens can be legally liable when their products result in injuries.
As a producer and seller of consumer goods, vape pen manufacturers are subject to products liability laws. Product liability laws put the legal responsibility on the product manufacturer to create and sell safe products. When a vape pen hurts you, you simply have to show that the vape pen exploded. You don't have to show that the manufacturer was careless or reckless as they went about their activities.
Instead, as the injured victim, your burden of proof is to show that the vape pen didn't function as intended. In the case of a vape pen battery explosion, it's not difficult to prove that an explosion is unintentional. The victim has to show that the explosion occurred and that they were injured as a result.
How to Win a Vape Pen Explosion Case
As you build your case, keep in mind that you have to prove both that the vape pen explosion occurred and that it caused your injuries. The best thing you can do is save the vape pen or what's left of it. You should have it as a piece of evidence to show that it exploded.
Of course, documentation of your injuries is important evidence, too. However, if you can save the vape pen and take photos of your injuries, you're on the way to building a strong case. In addition to documenting the vape pen explosion, you must prove the extent of your injuries, including your medical bills, pain and suffering, and other damages.
E-cigarette Lawyer
An e-cigarette lawyer can represent you and help you build your case when you're hurt because of an e-cigarette. An e-cigarette lawyer is a trained and skilled personal injury attorney. They understand the complex science behind vape pen explosions and the injuries that result.
They can take action on your behalf to build the scientific evidence that you need to win the case. With experience in personal injury cases, they can apply their training to ensure that you have the right evidence and that you assert it in a way that makes a compelling case.
Miami Injury Lawyers
Have you been hurt by an exploding vape pen? Are you wondering what your rights are after a vape pen exploded? There's a good chance that you deserve financial compensation if you were hurt when a lithium-ion battery exploded and caused you injuries. Our aggressive Miami personal injury lawyers can help.
We specialize in defective product cases, including vape pen cases. We can begin immediately to preserve evidence, build the case on your behalf, and assert your case for compensation. Our team believes that everyone deserves justice when they're hurt because of a dangerous product. Let our team fight for maximum compensation for you.
There's no cost to call and speak with our team. Your call is confidential. We look forward to hearing from you. Call us today.
About the Author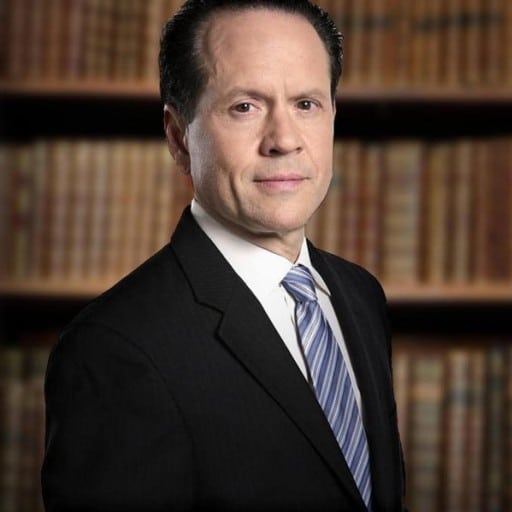 Jack G. Bernstein, ESQ.
Jack Bernstein is a hard-working and highly motivated personal injury attorney in Miami, Florida with over three decades of experience. He is a strategist and idea person, with a genuine passion for helping his firm's clients. If you've been injured, contact Jack Bernstein today for a free evaluation of your case.