Chiropractor malpractice is a serious problem. Victims may suffer new, long-lasting painful injuries. When you're a victim, you may deserve financial compensation. Our Miami medical malpractice attorneys help you understand Florida's chiropractor malpractice laws.
Can You Sue a Chiropractor?
Yes, you can sue a chiropractor. Every chiropractor has the legal obligation to provide services that are up to professional standards. When you're injured because a chiropractor fails to live up to accepted professional standards, you can sue a chiropractor. The legal standard is at least or better than what a reasonable, ordinary chiropractor would know and do in the same situation. You can sue a chiropractor based on general negligence as well as based on medical malpractice.
How Do I File a Complaint Against a Chiropractor in Florida?
To file a complaint against a chiropractor in Florida, you complete and submit a form to the Florida Board of Chiropractic Medicine [1]. In your complaint, you answer questions about the chiropractor and your basis for filing the claim. You must give state officials the information that they need to investigate the complaint and issue appropriate sanctions. Officials might contact you if they have follow up questions.
What to Do If Your Chiropractor Injures You
If your chiropractor injuries you, you should seek medical attention. Getting medical help minimizes physical injuries and helps you begin to recover physically. It also documents that you were hurt because of the chiropractor's actions.
As you seek medical attention, you should be sure to determine the full extent of your injuries. It's important to document all of the ways that the injury impacts your life. In addition, what to do if your chiropractor injures you should include speaking with an experienced attorney for chiropractic injuries about your options to claim financial compensation.
Ways That Chiropractor Malpractice Can Cause Injuries
Here are types of injuries that chiropractor malpractice can cause:
Headaches
Broken ribs
Nerve damage
Facial paralysis
Slipped discs
Vertigo
Premature delivery of child
Stroke
Neck pain
Bulged discs
Failure to diagnose injuries
Lack of informed consent
Anxiety, depression, emotional anguish
Do Chiropractors Have Malpractice Insurance?
Yes, most chiropractors have malpractice insurance. State laws generally require chiropractors to have insurance, but most chiropractors choose to have insurance regardless of state law. Because chiropractic services are a form of medical services, most chiropractors have malpractice insurance to best serve their patients and protect their practice.
However, it's up to each chiropractor to purchase their own insurance. When a chiropractor has malpractice insurance, it can be a welcome relief for a victim who suffers because of chiropractic malpractice.
Florida Chiropractic Malpractice Insurance
In the State of Florida, all chiropractors must have malpractice insurance. A chiropractor may self insure by showing that they have enough resources to cover a claim that's $100,000 for a single occurrence or $300,000 in one year.
Florida Rule 64B2-17.009 [2] requires all chiropractors to have this insurance available in case they're found responsible for medical malpractice.
Can a Chiropractic Adjustment Cause a Bulging Disc?
Yes, a chiropractic adjustment can cause a bulging disc. A chiropractic adjustment applies force to manipulate the spine. When a manipulation is done improperly or with excessive force, the result can be that a disc bulges from its appropriate location in the spine. A bulging disc can be an unwanted side effect of a chiropractic adjustment.
Compensation for Chiropractor Malpractice
Some of the types of compensation that you may receive for chiropractor malpractice include:
Coverage for additional medical care needed to treat the new injuries
Payment for treatment if your existing injuries get more severe from lack of treatment
Emergency medical services for acute injuries
Physical therapy costs
Mobility assistance help like wheelchairs and crutches
Costs of diagnostic testing
Payment for lost work
Compensation for pain and suffering
Replacement services for household help
A valuation and coverage for mental injuries like emotional trauma and anxiety
Loss of use compensation for permanent damage and temporary changes in lifestyle
Like other types of malpractice cases, the damages that you can claim in a chiropractor malpractice case are comprehensive. Any way that you suffer physically, mentally, or emotionally can be included in a case. Valuing a chiropractic malpractice case is more than just a guess. The valuation process relies on carefully examining the harm that results from an occurrence of malpractice. It's important to detail both economic and non-economic injuries to arrive at the true and full value of the case.
Sue Chiropractor for Misdiagnosis
You can sue a chiropractor for misdiagnosis if the misdiagnosis results in harm. Ways that a misdiagnosis could result in harm include prolonged pain, additional physical complications stemming from a lack of proper treatment, or new injuries that result from improper treatments.
When you sue a chiropractor for misdiagnosis, you must show that a reasonable, ordinary doctor in the same situation would have known more, ordered more tests, or otherwise done things differently to avoid the misdiagnosis. If you sue a chiropractor for misdiagnosis, you may receive financial compensation for medical bills and compensation for pain and suffering.
Injured by Chiropractor
If a chiropractor injures you, you have rights. Depending on your state's laws, the case may fall under state medical malpractice laws. The State of Florida has laws that govern chiropractic medicine. Florida law 460.403(9)(a) [3] defines chiropractic medicine.
Florida law specifically spells out what a chiropractor can and can't do as part of their practice. When a chiropractor injures you, these laws are essential to determining whether the chiropractor acted outside of the scope of their authority.
Miami Attorneys for Chiropractor Malpractice
Do you think that you might be the victim of chiropractor malpractice? Do you have questions about chiropractic services that you have received? Let's talk.
Our attorneys for chiropractic malpractice want to help you understand your case. We can listen to your story and speak with you about Florida chiropractic malpractice law. Our goal is to help you get all the compensation that you deserve while making the legal process manageable. Call us today for your free consultation.
Sources
[1] Florida Department of Health. Licensing and Regulation Enforcement.
[2] Florida Administrative Code Rule 64B2-17.009
[3] FLA. STAT. § 460.403(9)(a) (2019)
About the Author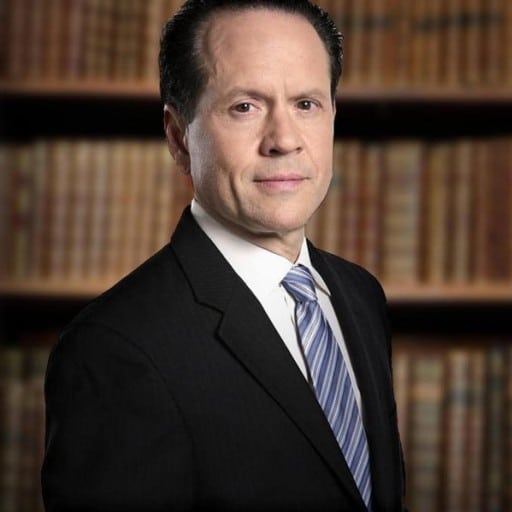 Jack G. Bernstein, ESQ.
Jack Bernstein is a hard-working and highly motivated personal injury attorney in Miami, Florida with over three decades of experience. He is a strategist and idea person, with a genuine passion for helping his firm's clients. If you've been injured, contact Jack Bernstein today for a free evaluation of your case.