How Are Personal Injury Settlements Paid Out?
Knowing how personal injury settlements are paid out can help you understand what to expect in your case. It can also help you plan for the best agreement to resolve your case. There are multiple ways that a personal injury settlement may be paid out, including a lump sum or a structured settlement.
Personal Injury Settlements in Miami, Florida
Florida personal injury settlements may be paid in a lump sum or periodic payments over a length of time. Keep in mind that court costs, liens for medical care costs, cash advances for living expenses and attorney fees may be deducted before the victim receives payment. A personal injury settlement is generally paid out by check, and the plaintiff is free to manage the funds. However, if there is a structured settlement or conservatorship for a minor, restrictions may determine the payment method and management of the funds.
How Long Does It Typically Take To Get a Settlement Check After You Settle?
It typically takes six weeks to get a settlement check after you settle. A settlement agreement can specify the amount of time that a party has to complete payment. When a judge or jury decides the judgment amount, the court order may state the time limit to complete payment. However, when a case settles, a party may need time to make arrangements, cut a check and deliver it. A party can expect to wait between 14 days and eight weeks to receive a settlement check, with six weeks being the typical wait time.
What Ways Are Miami Personal Injury Settlements Paid?
Personal injury settlements are either paid out at once in their entirety or over a period of time. A complete payment all at once is called a lump sum payment. When payments come in on a payment schedule, it's called a structured settlement.
Personal Injury Lump Sum Payments
A personal injury lump sum payment is one complete payment that satisfies the judgment. It's a type of resolution that is most common when the total amount of compensation is relatively small as far as injury cases go. When a case goes to trial, the resulting judgment will typically be a flat amount of damages without any consideration for the payment method.  The defendant submits payment for the total amount, and the payment resolves the case. From there, it's up to the victim to manage their own funds. This can be a challenge when the victim is uncertain of their future medical needs and personal expenses after a car accident, slip and fall accident or any other type of accident.
Structured Settlements
The other kind of personal injury payout is a structured settlement. Instead of getting one payment all at once, the victim receives several payments over a set period. This kind of agreement is flexible. The payments may last a short or long period of time. It can be calculated to increase over time and may include interest.
What Kind of Payout Should I Take for a Personal Injury Settlement?
Whether it's best to arrange for a lump sum or a structured settlement for a personal injury case depends on several factors. A lump sum may be more appropriate when:
The settlement amount is relatively small (a personal injury attorney can help you evaluate this factor)
You want to be able to manage the finances yourself
Risk is something you're willing to have with your finances
The victim is not a minor
You don't want to wait for periodic payments
Compensation is for financial damages and tax consequences are minimal
On the other hand, a structured settlement may be better when:
The victim has severe injuries and compensation needs to last for an extended period of time
A person doesn't want the burden of financially managing the money
It's crucial that payments continue to arrive on a predictable schedule
You want to take advantage of tax benefits that apply under the Periodic Payment Settlement Act of 1982. This is most appropriate when a significant amount of compensation represents emotional distress or punitive damages
The victim is a minor and a structured settlement is required by law
In some cases, structured settlement payments are required. For example, Florida law requires it when the plaintiff is under the age of 18 and the amount is over a certain threshold.
Judgment Language for Personal Injury Settlement Payout
When you're considering what kind of personal injury settlement to arrange, remember to consider the language of the judgment itself carefully. There may be a significant amount of back and forth between the parties during the negotiation process. However, when it comes to determining how a settlement is paid out, what matters is in the written judgment.  If the parties resolve a settlement on their own terms, the agreement can be as specific as the parties want it to be. It can address the amount of payments, manner of delivery, whether interest is included, whether the defendant must purchase an annuity to meet their obligations and any other terms that the parties may find helpful. There are many things to consider when preparing a judgment. It's worth the time and diligence to carefully examine the language of the judgment to have the effect the victim is expecting.
Is a Personal Injury Settlement Taxable?
Another consideration for a victim when negotiating a personal injury payout is deductions that may be taken from the award amount. In general, funds from a personal injury settlement or jury verdict are not subject to state or federal taxes. However, depending on specific circumstances, the victim may be expected to pay taxes [1] on a portion of the award. In addition to taxes, there may be other obligations for outstanding medical bills or even cash advances that the victim receives to pay expenses while waiting for the case to resolve. Court costs and attorney fees may also be considerations. These are all things to keep in mind when planning and accounting for a personal injury payout.
What Does a Personal Injury Lawyer Do To Help With Settlement Payouts?
Personal injury lawyers help accident victims get the compensation they deserve. They can work directly with insurance companies on your behalf to ensure fair payment. Also, your attorney will handle negotiations with the other party who may try to take advantage of your situation. Have you been hurt in a personal injury accident? Let our Miami team of attorneys for personal injuries use our training and experience to negotiate your personal injury settlement payment. Contact us today to talk about your case.
Legal References:
[1] U.S. Department of the Treasury. Internal Revenue Service. (2019). Publication 4345: Settlements – Taxability. Retrieved 13 April 2021.
About the Author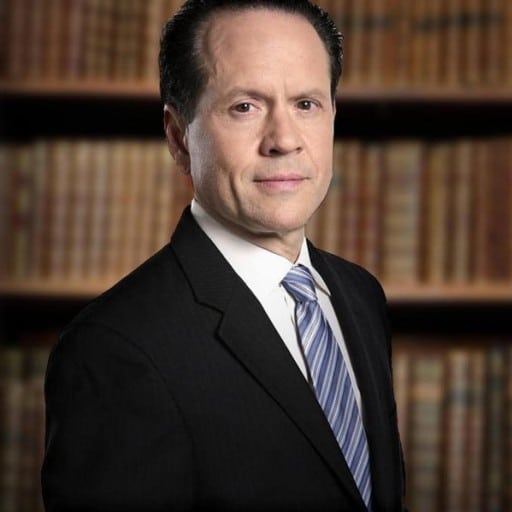 Jack G. Bernstein, ESQ.
Jack Bernstein is a hard-working and highly motivated personal injury attorney in Miami, Florida with over three decades of experience. He is a strategist and idea person, with a genuine passion for helping his firm's clients. If you've been injured, contact Jack Bernstein today for a free evaluation of your case.