10 Most Common Motorcycle Injuries
How likely is it to get in a motorcycle accident? Motorcycle crashes can cause serious injuries that change lives in an instant. According to the Insurance Information Institute (III)¹, about 5,000 people lose their lives each year in motorcycle crashes. Thousands more are injured each year. Motorcyclists account for 14% of traffic fatalities but only 3% of registered vehicles, as reported by the Centers for Disease Control (CDC)².
Some types of injuries are common in motorcycle crashes. When you understand common injuries, you can identify them in your case and make a fair claim for compensation. The severity of the damages to the victim forms the basis for a personal injury claim. Our Miami motorcycle accident attorneys explain common injuries.
1. Traumatic Brain Injury
About 27% of fatal motorcycle accident victims have an injury to the head [1]. A head injury may be superficial, open wound, skull fracture, straining of joints and ligaments, injury to cranial nerves, crushing of the brain or amputation of the head. A traumatic injury to the brain occurs when a blow to the head impacts normal brain functioning. According to NHTSA motorcycle accident statistics, 35% of fatal motorcycle crashes involve a driver who is wearing a helmet³. That number jumps to 51% of cases where the rider did not wear a helmet.
Brain injuries can be a complex part of a claim for financial compensation. They may be slow to heal. It can be difficult to diagnose the full extent of long-term limitations and the amount of time needed for healing. However, it's crucial to identify the severity of a traumatic brain injury and thoroughly explore the extent of the injury to receive the proper treatment and appropriately value the claim for motorcycle accident compensation.
2. Spinal Cord Injuries
According to a study published by the National Institutes of Health (NIH), spinal cord injuries occur in 2% of fatal motorcycle crashes⁴. Injuries to the spinal cord are especially prevalent in young riders. A spinal cord injury may result in quadriplegia, paraplegia and a loss of mobility. A victim may need intensive intervention for independent mobility and daily living modifications.
3. Thorax Injuries
Thorax injuries are the sole recorded injury in 5% of fatal motorcycle accidents⁴. In addition to being the sole injury causing death in some cases, thorax injuries commonly co-occur with head, neck and abdomen injuries. The NIH noted that 36% of motorcycle deaths are due to trunk injuries when the rider is wearing a helmet. That number falls to 19% of non-helmeted riders because riders without helmets are more likely to suffer a fatal brain injury.
4. Lower Extremity Damage
Lower extremity injuries may occur to the hips, legs and soft tissues of the lower body. For helmeted riders over the age of 40, lower extremity injuries may occur in as many as 56% of motorcycle accident cases⁴. In addition, lower body harm is the most serious injury in approximately one-third of motorcycle crashes. Tibia, fibula and femur breaks are typical examples of lower extremity damage.
5. Internal Injuries
Internal injuries can include bruising and contusions to internal organs. The body relies on these organs to function, including the heart, lungs, kidneys, liver and spleen. When these organs suffer a traumatic impact, they may not be able to withstand the force. Surgery may be necessary for internal repair.
6. Bone Fractures
Fractures can occur throughout the body, including to the ribs. Among upper limb injuries, the radius is the most common type of fracture. The humerus and clavicle are the second and third most common types of upper extremity fractures⁴. Fractures are serious injuries. They may be slow to heal, and they require significant medical intervention.
7. Road Rash
Road rash occurs when a rider encounters friction with the road. When a motorcycle rider slides on the road as a crash occurs, road rash may result. Severe skin burns can be extremely painful, slow to heal and create a risk of infection. They may also be disfiguring.
8. Depression and Anxiety
When physical injuries occur in a motorcycle accident, it is very common for mental and psychological injuries to also happen. Depression and anxiety are two of the most common motorcycle injuries. Individuals who have these injuries may find them disabling. When you have depression or anxiety along with physical injuries in a motorcycle accident, the victim may claim compensation. The amount that they receive represents the costs of treatment and a recognition of the struggles that the victim endures when they suffer from these mental health injuries.
9. Post Traumatic Stress Disorder
Another kind of mental injury in a motorcycle crash is post-traumatic stress disorder. PTSD occurs following a traumatic event. Flashbacks, nightmares and terrifying thoughts may all occur after a motorcycle accident. It may be difficult to recognize these symptoms and find appropriate care. PTSD may interfere with day-to-day functioning.
10. Pain and Suffering
Physical injuries cause pain and suffering. When an individual suffers severe injuries in a motorcycle accident, they may claim compensation for their physical injuries, as well as pain and suffering. Even injuries that are not visible on the outside may result in profound suffering. Pain and suffering are deserving of compensation. Like other injuries, the extent of pain and suffering must be identified in order to include it in a legal claim.
What Happens to Your Body in a Motorcycle Accident?
In a motorcycle accident, your body suffers unusual trauma. The strain puts forces on the body that it is not used to or capable of withstanding. The trauma can cause body organs and parts to strain, bruise and break. However, your body may also release adrenaline in response to stress. The adrenaline may initially mask the feeling of injury. These injuries may impact body function as well as consciousness.
Attorneys for Help With Motorcycle Injuries
Do you have injuries from a motorcycle accident? Our attorneys can help. The Bernstein & Maryanoff group in Maimi is a team that is 40 members strong with attorneys and other legal professionals. We're a fully-resourced legal team that focuses our entire practice on helping individuals after an accident. We work to identify your injuries, document them and value them as part of your claim. It's our goal to ensure that your claim for compensation is complete.
We're accepting new clients who need help navigating the legal system after suffering motorcycle accident injuries. Your consultation is always free and confidential. Contact our Miami personal injury attorneys today to begin.
Sources:
¹Insurance Information Institute. Facts + Statistics: Motorcycle crashes. Retrieved 4 June 2021.
²Centers for Disease Control and Prevention (CDC). Motorcycle Injury Prevention. Retrieved 4 June 2021.
³National Highway Traffic Safety Administration (NHTSA). (October 2007). Bodily Injury Locations in Fatally Injured Motorcycle Riders. Retrieved 4 June 2021.
⁴Dischinger, Patricia C, et.al. Injury Patterns and Severity Among Hospitalized Motorcyclists: A Comparison of Younger and Older Riders. Retrieved 4 June 2021.
About the Author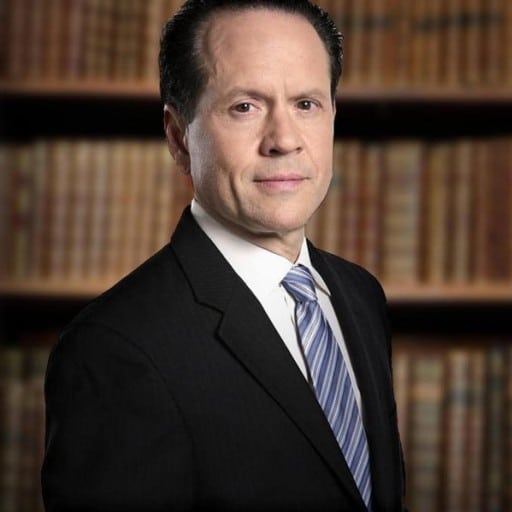 Jack G. Bernstein, ESQ.
Jack Bernstein is a hard-working and highly motivated personal injury attorney in Miami, Florida with over three decades of experience. He is a strategist and idea person, with a genuine passion for helping his firm's clients. If you've been injured, contact Jack Bernstein today for a free evaluation of your case.