Seeking Compensation for Structural Failure Accidents
Structural failure accidents can cause catastrophic damage. Whether a building is under construction, undergoing repairs or in current use, the integrity of the components of the building is critical at any given time. Most people don't stop to question the safety of the building they're in at any given time. However, an accident can be devastating. Our Miami personal injury attorneys explain seeking compensation for structural failure accidents.
What Is Structural Failure?
Structural failure occurs when a building cannot withstand its load. When the structural integrity of a building or other structure is stretched beyond its limits, it may collapse. A failure may be localized or complete, causing varying levels of damage and injuries.
How Does Structural Failure Occur?
When the load-bearing components of a structure cannot support the loads placed upon them, structural failure occurs. When a component fails, it cannot transfer its load onto the next element. Then, the materials in the structure cannot perform, resulting in a ripple effect and structural failure.
What Are the Types of Structural Failure?
The most common types of structural failure include:
Compression and tensile – A sudden break resulting from compression or bending
Bending – A bowing failure that occurs to a beam or another item that bears a load. It may be slow or sudden.
Shear – An internal splitting resulting from force in opposite directions.
Buckling – The crumpling of a longitudinal structure. Steel columns are particularly susceptible to bucking.
What Are the Causes of Structural Failure?
Structural failure may result from any of the following causes:
Poor building design
Foundation failure
Mistakes during construction
Inadequate building materials
A failure to inspect or inadequate inspections
Extraordinary loads
Natural disaster
Intentional acts
Can You Receive Compensation for a Structural Failure Accident?
Yes, it may be possible for you to receive compensation for a structural failure accident. A personal injury claim or wrongful death filing may be available. When a failure results in harm, those responsible for what happened may be liable to the victim for compensation. The victim must prove the liability of the party responsible, the cause of the injuries and the appropriate measure of damages.
What About Compensation for a Structural Failure Caused by a Natural Disaster?
While it may seem like a structural failure from a natural disaster is no one's fault, there may still be legal liability for a failure caused by an earthquake, hurricane or another kind of storm.
Even though we don't know when precisely a natural disaster will strike, we know that hurricanes are not uncommon in Florida. Buildings should be constructed with reasonable measures to withstand likely natural events. Those involved are responsible for following standards and accepted practices that are appropriate measures to prevent failure in the event of a natural disaster.
Who May Be Liable for a Structural Failure Accident?
Any of the following parties may be liable for a structural failure accident:
Building designer
General contractor
Subcontractor
Manufacturers of materials used in construction
Manufacturer of equipment and machines used in construction
Engineers
Architects
Property managers and owners
Anyone responsible for intentional harm
To determine liability, it's essential to examine what occurred carefully. Look beyond the immediate events of the accident to explore what parties took what actions leading up to the failure. Parties may not be eager to produce evidence, but a victim may use legal discovery powers to demand records, conduct depositions and build their case.
How Do I Claim Compensation for a Structural Failure Accident?
To claim compensation for a structural failure accident, file a legal claim against the responsible party. Several steps are required to file a proper legal claim, including determining what defendants to name in the lawsuit, filing in the appropriate court and following the procedural steps to initiate the case.
The complaint must state the facts, the type of legal action and the prayer for relief. A victim may choose to have an attorney represent them for a structural failure accident claim.
Related: Florida Building Collapse Accident Attorneys
What Do I Need To Prove To Receive Compensation for a Structural Failure Accident?
To receive compensation for a structural failure accident, the victim must prove that another party acted negligently. The legal standard for negligence is a failure to act with reasonable care. For example, construction professionals have a duty to conduct all of their activities up to professional standards. Designs, materials and the execution of the construction process should all take place according to accepted standards and practices in place at the time of construction. Periodic inspections and responses to signs of distress should also follow accepted practices.
The victim must compare the responsible party's actions to what would have been reasonable under the circumstances. They must show that the defendant acted unreasonably. The victim must also prove their damages. Damages for a structural failure may be catastrophic. Also, wrongful death damages may apply.
Can a Construction Worker Bring a Personal Injury Claim for Structural Failure?
If you are a construction worker injured by a structural failure while on the job, you may claim compensation through a personal injury claim, workers' compensation or both systems. Litigation can be complex for injured construction workers. It can be hard to determine the best course of action when multiple avenues of compensation are available. Our attorneys can help you choose the best course of action given the unique circumstances of the claim.
Related: Miami Construction Accident Attorneys
Attorney for Structural Failure Accidents
A structural failure accident can devastate lives in an instant. Our team of attorneys for structural failure accidents can help you respond in the best possible way. You need to hold those responsible accountable for their actions and fight for the financial relief you deserve.
Our experienced Miami premises liability attorneys help victims when they need it the most. We can help individuals and their families who are devastated by a structural failure accident. Let us handle the complex legal work involved in claiming compensation and exercising your legal rights so that you can focus on your recovery. Contact us today for a free consultation on your case.
About the Author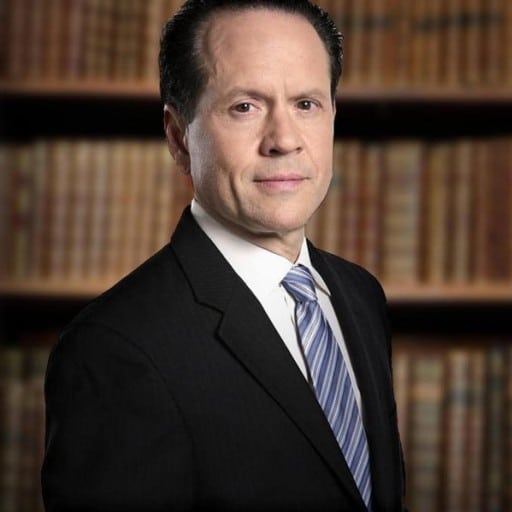 Jack G. Bernstein, ESQ.
Jack Bernstein is a hard-working and highly motivated personal injury attorney in Miami, Florida with over three decades of experience. He is a strategist and idea person, with a genuine passion for helping his firm's clients. If you've been injured, contact Jack Bernstein today for a free evaluation of your case.