Miami Construction Accident Attorneys
PROTECTING YOUR RIGHTS SINCE 1983
The Miami construction accident attorneys at Bernstein & Maryanoff can help you demand a monetary settlement if you're hurt because of a construction accident. There are important legal rights in place to help victims of construction accidents. Our law firm is a Florida leader in helping victims win compensation for their injuries. See how our team of 40 legal professionals can work on your case until you receive the compensation that you deserve.
Who To Sue For a Construction Accident
Who to sue for a construction accident depends on who is involved in the accident. If you're an employee, you may qualify to bring a claim under the workers compensation system; however, you may also qualify to bring a third-party claim. Even if you're on the job at the time of the accident, you may sue a party other than your employer who is responsible for the accident. If you're not on the job, you may sue any responsible party for a construction accident based on applicable state laws.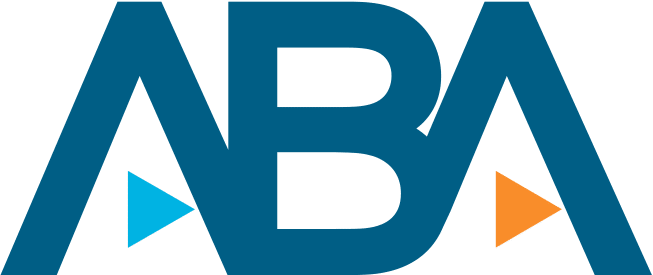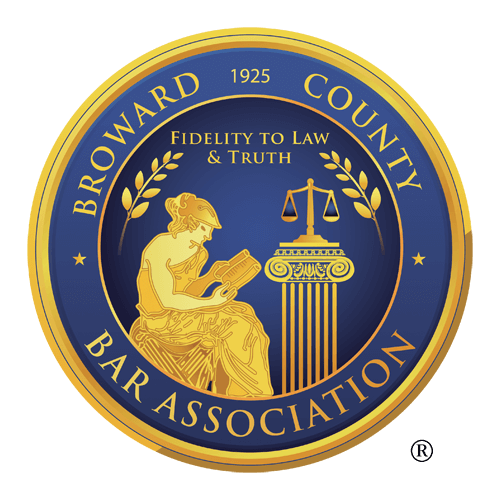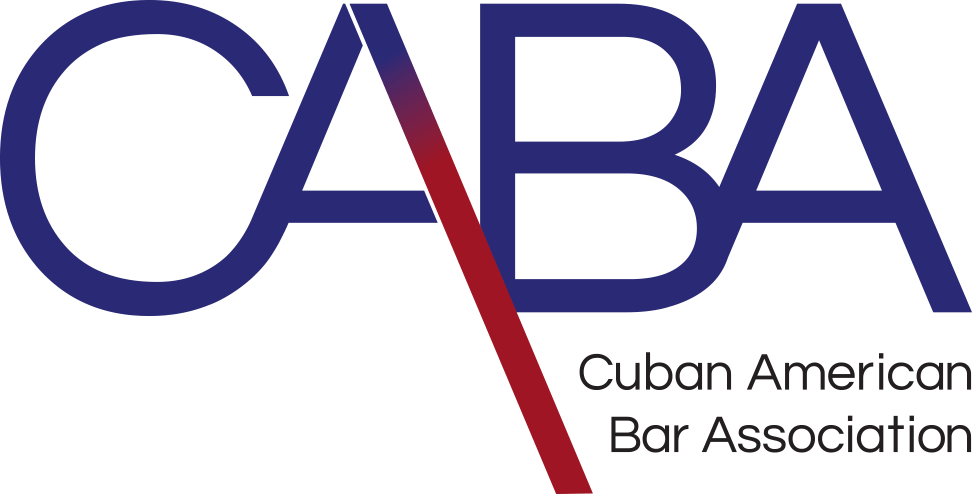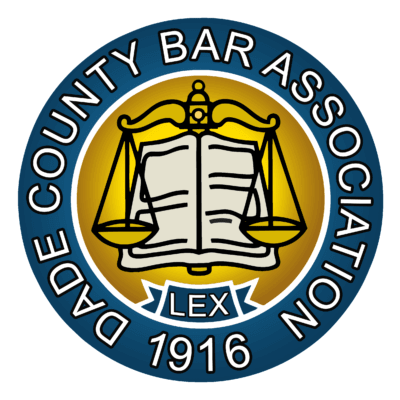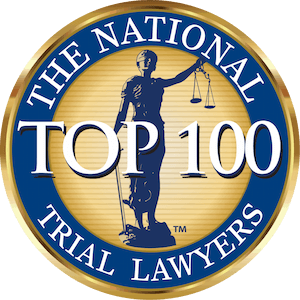 Miami Construction Accident Attorneys
The construction accident attorneys in Miami at Bernstein & Maryanoff have been helping injured victims since 1983. If you're hurt in a construction accident, let's work as a team to maximize your compensation and fight for your legal rights. Our firm is founded on the principle that every victim deserves an experienced and aggressive legal team to fight on your behalf. When you need skilled construction accident attorneys in your corner, our Miami team is ready to take the case. Contact us today at (800) 429-4529 for your free case evaluation.
Causes of Construction Accident Injuries
Here are some causes of construction accident injuries:
Fatigue; inadequate rests between shifts
Poor training
Working with too few employees
Failing to follow safety regulations
Working in extreme heat
Not maintaining equipment appropriately
Operating without wearing safety gear
Falls from elevated platforms
Trip hazards
Missing safety guards and measures
Falling from ladders
Trying to work too fast
There may be many different causes of construction accidents that qualify for compensation.
What Compensation Can You Win For a Construction Accident Case?
Depending on the type of accident and your status as an employee, contractor or bystander, there is a variety of compensation that may be available in a construction accident case. Here are some of the types of compensation that may be available to you:
Treatment for acute and chronic injuries
Ambulance care, emergency room costs and urgent care expenses
Replacement income for the fact that you are unable to work
Rehabilitation and physical therapy
Mental health damages
Pain and suffering compensation
Damages for changes in lifestyle and loss of contributions to the family unit
Property damage
The damages that you can receive in your settlement depend on what your losses actually are. Let us investigate your claim in order to maximize your compensation by claiming all categories of losses.
Examples of Construction Accident Case Law in Florida
Florida courts have a strong history of protecting construction accident victims. One example of a construction accident case in Florida courts is the case of Newton v. Caterpillar Financial Services. The 2018 case reversed a lower court decision and stated that the defendant could be liable for the personal injury accident.
The victim was an independent contractor. He was working to clear debris from a lot. The company leased a multi-terrain loader to clear the lot. The victim climbed inside the disposable trailer to clear debris. A tree stump rolled over the man's hand and severed his finger.
The court said that the victim could bring a suit against the owner of the terrain loader. They said that the loader is an inherently dangerous instrument. Because it's dangerous, vicarious liability applies to the owner who entrusts operation of the vehicle to a negligent operator. There is no single determining factor for when a piece of equipment is dangerous instrumentality. Florida considers a variety of favors based on the fact that the instrumentality can cause death or destruction if it is misused.
Florida Dangerous Instrumentality Doctrine
The Florida dangerous instrumentality doctrine is a Florida law that may apply in construction accident cases. The purpose of the law is to give accident victims a path to hold an equipment owner responsible when a dangerous piece of equipment hurts someone. Large pieces of construction equipment may qualify as dangerous instrumentality.
Florida's dangerous instrumentality doctrine imposes strict vicarious liability on the owner of the dangerous equipment. When it causes harm, the victim may bring the claim against the entity that owns the equipment in addition to the person directly responsible for its negligent operation. A person who is hurt in a construction accident should be aware of the existence of the Florida dangerous instrumentality doctrine. If it applies to you, it may be a viable path to receive a fair financial recovery when you're hurt.
Construction Accident Personal Injury vs. Workers' Compensation
When you're the victim of a construction accident, both workers compensation and personal injury law may come into play. Workers compensation is a way for an employee to have fast access to medical care and replacement income. It applies in most cases when you're hurt while on the job. Under the system, you don't have to prove that the employer is at fault for the accident.
However, you may receive additional compensation by bringing a third-party claim. Only third-party claims are eligible for pain and suffering. Even if you're hurt on the job, the case may still qualify for a third-party claim against someone other than the employer. To go that route, traditional negligence laws are what the court looks at in order to determine legal liability.
Construction Accidents That Do Not Occur on the Job
There are some circumstances where a construction accident does not occur on the job. You might be hurt while passing under scaffolding on a busy city street. An accident can happen while you're a guest or visitor on a construction site. If a construction accident takes place while you're not on the job, compensation is available based on negligence laws. Workers compensation is not in play, and all of the negligence laws that apply in the state of Florida, or wherever the accident occurs, can help the victim recover fair compensation.
Miami Construction Accident Attorneys Free Consultation
Have you been hurt in a construction accident? We invite you to meet our Miami construction accident attorneys for your free consultation. Let's talk about your case and your options.
We offer contingency representation with no fee unless you win. Attorney-client privilege applies. Our team wants to protect your rights and get you the compensation that you deserve. Call us today.
What Is a Construction Accident Case?
A construction accident case is a claim for financial compensation when someone gets hurt while at a construction site. The case may be a workers' compensation case, a personal injury matter or both types of claims. Usually, the victim is an employee, but a non-employee may be the victim of a construction accident, too. Our construction site accident lawyers can help determine if you have a case.
Kinds of Construction Accident Cases
You may be wondering if you can claim compensation after a construction accident. Some kinds of construction accident cases include:
Falls from elevated heights
Spills/Chemical leaks/Storage problems
Collapses
Forklift/Ladder accidents
Crane/Hoist malfunctions
Poison and hazardous material spills
Gas leaks
Explosions
Not following safety protocols
Poor training
Equipment storage and maintenance problems
Burns and electrocution
Lack of personal protective equipment; failing to wear PPE
Stuck between accidents
Digging/Trench/Shaft accidents
Repetitive stress injuries
Understaffing; poor training
Construction Accident Cases – Workers Compensation and Personal Injury
Workers' Compensation
At first glance, a construction accident case may seem like an obvious workers' compensation claim. In most cases, that's true. If you're hurt while working in construction, there's a good chance that you can file a claim through workers' compensation. The system is designed to give you fast access to medical care and relief for lost income. You don't have to prove that the employer is at fault. All you have to show is that you're hurt while on the job, along with demonstrating what your losses are.
Personal Injury
Even though workers' compensation may be available for a construction accident, that doesn't necessarily rule out bringing a personal injury claim. The two systems exist at the same time. If a third party acts negligently and causes an accident, they may have personal injury liability. Think about all of the groups involved in a construction project – general contractors, subcontractors, regulators, suppliers, and even members of the public may pass through a construction zone.
When a party that is not an employee causes an accident, they may have legal liability to you, even if workers' compensation is also an option. There are various reasons why you may want to pursue one or both types of cases. Non-economic damages are available in personal injury cases. However, you also have the added burden of proving fault. Let our attorneys help you understand what kind of case you should bring and the pros and cons of each path.
Compensation for Construction Accident Cases
The compensation you may receive for a construction accident case depends on whether the issue is a workers' compensation case or a personal injury case. Here are some kinds of compensation that may be available:
Medical bills
Physical therapy
Occupational rehabilitation
Travel to medical appointments
Lost income
Loss of use
Pain and suffering
Loss of enjoyment of life
The kind of case you have – workers compensation or personal injury – determines what categories of compensation apply. The amount you deserve is based on your unique injuries, the medical bills you have and other factors that are specific to your case. Our construction site accident lawyers can give you an informed evaluation of what the case might be worth and the types of compensation you can expect.
What Should I Do After a Construction Site Accident?
Things that you should do after a construction site accident are:
Get medical help for the victim right away; call 911 and administer first aid
Secure the scene to prevent further injuries
Report the accident and workplace injury to your employer; insist on a written report
Complete an incident report and get information about the workers' compensation system
Gather names of witnesses and contact information; ask them to make written statements
Preserve evidence, such as clothing and video
Take photographs of the accident scene
Follow up with medical care and the workers' compensation process
Speak with a construction accident attorney as soon as possible
How a Construction Accident Attorney Can Help You Build Your Case
A construction accident attorney is licensed, trained and experienced to represent you in a legal claim. They help you with all aspects of the claim, including legal strategy and the practical steps of seeing your case through the entire legal process. Our Miami construction site accident attorneys may assist you with the following tasks:
Filing workers' compensation
Documenting the workers' compensation case
Seeing that the insurer pays you fairly, including your calculation of lost wages
Determining if you have the right to file a third-party claim; review of what parties may be liable
Evidence gathering and presentation
Appeals, as needed
Evaluation of payments and offers to ensure you're getting what you deserve
Informed opinions and explanations of the strengths and weaknesses of the case and what you need to do to get just compensation
Presentation of the case at trial or before a hearing official
Referrals to second opinions and medical experts if appropriate
Speaking to your employer, the insurer, other parties and witnesses on your behalf
The peace of mind of knowing that you have a legal expert helping you pursue your case
Why Choose Bernstein & Maryanoff
At Bernstein & Maryanoff, we're a strong legal team of 40 members with six attorneys and 34 support staff. With more than 50,000 satisfied clients, we're proud of our track record of helping victims when they need us the most.
Our goal is to provide professional and expert legal representation when you're hurt in a construction accident. There's no cost to meet with our construction accident attorneys. Get to know us and learn about your case. See what you might stand to receive in compensation. There's no cost to call or obligation.
Plus, ask about our fee agreements with no cost to you unless you win. Call (800) 429-4529 or message us today to begin.