Can You Sue for a Car Accident If You Weren't Injured?
In 2019, more than 12 million vehicles were involved in traffic accidents. Although car accidents claim tens of thousands of lives and injure millions in the United States each year, millions survive car accidents without physical injuries.
Those who don't sustain physical injuries may still incur thousands in property damages and face loss of income while dealing with their accident and property damage. If you've been in a non-injury accident, you may wonder about your rights and whether you can sue the at-fault driver. Understanding your rights and what type of compensation you can seek can help you decide what steps to take after your accident.
NO FEES UNLESS WE WIN
Protecting Your Rights Since 1983
If you were involved in an accident, contact a lawyer for non-injury car accident victims to ensure you understand your rights and options.
Hablamos Español
Can you sue for a non-injury accident?
Several factors determine whether you can file a lawsuit against the at-fault driver in a non-injury accident. Most no-fault states, such as Florida, require accident victims to receive financial compensation for property damage and other expenses through their insurance policy. Some, such as Pennsylvania, restrict lawsuits to accidents involving injury. However, even in no-fault states, accident victims may have legal grounds to sue.
What type of compensation can you receive for a non-injury accident?
Accident victims may receive economic damages, non-economic damages, and punitive damages. The types of compensation you qualify for depend on the accident's location, the type of property damage sustained, and factors contributing to the accident.
Economic Damages
Economic damages involve hard numbers you substantiate with invoices or receipts. Economic damages include medical bills, property damage costs, lost wages, personal care costs, child care costs, and transportation costs.
Although you may not have medical expenses if you weren't injured, you may have property damage to your vehicle or its contents and additional child care or alternative transportation costs. You may also need to spend time away from work while dealing with the accident's impact, resulting in lost wages. When you hire a lawyer for car accident victims, your legal team will help you calculate the appropriate amount of economic damages to seek.
Non-Economic Damages
Non-economic damages are harder to measure because they compensate victims for their accidents' social and emotional toll. Non-economic damages cover the following non-monetary losses:
Emotional impact. Although you may not sustain a physical injury, car accident victims may experience mental trauma and suffer emotionally after their accident. Over 39% of car accident victims develop post-traumatic stress disorder (PTSD).
Inconvenience. Being in a car accident can be time-consuming because accident victims can be questioned by police and spend time dealing with insurance companies. Inconvenience also covers the frustration from the accident.
Loss of consortium. These are damages awarded to the loved ones of victims of car accidents. Suppose you're in a car accident with your spouse. Your spouse develops PTSD or suffers other injuries that affect the way you interact with your spouse. Loss of consortium damages address the impact of your loved one's injuries on your relationship.
Pain and suffering. Pain and suffering can encompass emotional impact, physical discomfort, and trauma from accident injuries.
Quality of life. You may have grounds for quality-of-life compensation if your accident prevents you from enjoying your life as you previously did.
Social impact. Developing a phobia that prevents you from driving or riding in vehicles could impair your social life. Symptoms of PTSD may also affect your relationships. Accident victims may receive compensation if they experience reduced social opportunities and lose friends after their accident.
Punitive Damages
Accident victims in both fault and no-fault states may be able to seek punitive damages. While economic and non-economic damages seek to compensate accident victims for how their accident has changed their life, punitive damages focus on punishing the at-fault party.
In Florida, seeking punitive damages relies on the ability to prove the at-fault party acted without conscious regard for the safety of others or acted in a manner they knew was wrong. Many leading causes of car accidents, such as drunk driving and speeding, involve deliberate choices to break the law. In these cases, a lawyer for a car accident case can argue for their client to receive punitive damages.
How can non-injury accident lawyers help you after your accident?
An experienced lawyer for car accident no-injury cases will evaluate your claim and help you decide whether to negotiate a settlement or seek a judgment in court. Your car accident attorney can help determine the maximum compensation you could receive.
Most individuals don't have enough legal knowledge to pursue and win a lawsuit. When you hire a car accident attorney, you don't have to worry about filling out legal documents and investigating your claim. Your legal team will research your accident, gather evidence to support your claim, and fight for you to receive compensation.
Contact a car accident lawyer to discuss the steps you should take after your accident and ensure you receive fair compensation.
Sources
Carlier, M. (2022). Road accidents in the United States – Statistics & Facts.
Tull, M. (2019). The Risk of PTSD After a Car Accident.
About the Author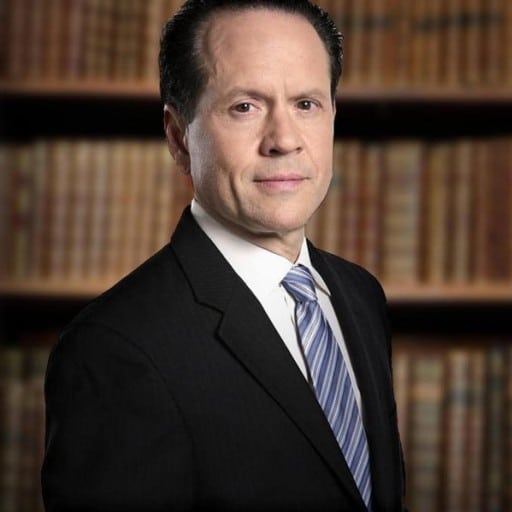 Jack G. Bernstein, ESQ.
Jack Bernstein is a hard-working and highly motivated personal injury attorney in Miami, Florida with over three decades of experience. He is a strategist and idea person, with a genuine passion for helping his firm's clients. If you've been injured, contact Jack Bernstein today for a free evaluation of your case.