Average Settlement for a Drunk Driving Accident
Motor vehicles are popular in the United States. As of 2020, over 275 million vehicles were registered in America, including personal, workplace, and commercial vehicles. Vehicles are so common in the U.S. that the number of registered vehicles exceeds that of licensed drivers, which stood at 228 million in the same year.
According to Statista, the equivalent of 1% of all licensed drivers were injured in motor vehicle accidents (MVAs) in 2020, while another 38,824 died in MVAs. Although there are multiple reasons MVAs occur, the most common causes include distracted driving, driver errors, and drunk driving. Accident victims may seek compensation for their injuries. While the settlement amount for any accident depends on several factors, drunk driving accident victims may qualify for punitive damages. Let's look at your legal options after an injury in a drunk driving accident and some things that will determine your accident settlement.
NO FEES UNLESS WE WIN
Protecting Your Rights Since 1983
Turn to the experts at Bernstein & Maryanoff, and get your free legal consultation regarding your car accident brain injury today.
Hablamos Español
Florida drunk driving accident statistics
Driving under the influence (DUI) refers to drivers who consumed alcohol or used prescription, legal, or illegal drugs. In 2022, DUIs caused over 5,200 MVAs in Florida. Most of those accidents involved drunk drivers who consumed alcohol. Drivers who consumed alcohol and used drugs caused 227 of those accidents.
Florida accidents caused by impaired drivers using alcohol or alcohol and drugs claimed 502 lives and injured 3,023 victims.
Does the driver being drunk make my case stronger?
Florida is a no-fault state. Consequently, Florida requires all drivers to have personal injury protection (PIP) insurance. Whether in Miami or Tampa, you'll turn to your insurance company to cover the cost of medical bills and property damage sustained in the accident.
Although the default process involves filing claims with your insurance company, you can seek damages from the intoxicated driver responsible for your accident. Receiving damages from a lawsuit hinges on your ability to prove the at-fault driver's negligence. A negligent driver is a driver who's failed to act in a way that would prevent property damage or injuries. You must also show that the at-fault driver's negligence caused your injuries.
Proving negligence can be complicated, but it's easier to establish if the at-fault driver was intoxicated. Their blood alcohol content (BAC) at the time of the accident can establish they were drunk, and they may face criminal charges in addition to your civil lawsuit. The BAC and criminal charges establish the drunk driver broke the law and did not fulfill their duty of care toward others when they got behind the wheel.
What can you be compensated for in a drunk driving accident claim?
There are three types of damages available from injury lawsuits. The types of damages you seek and the amount depend on the accident's cause and the severity of your injuries.
Economic damages
Economic or monetary damages compensate for expenses incurred due to accident injuries. Examples of economic damages include the following:
Childcare costs: Suppose you're a single parent and can't care for your minor children after your accident. You can ask to be reimbursed for your childcare costs.
Lost wages: You may take several days, weeks, or months off work due to your injuries. You can seek compensation for lost income when you file your lawsuit.
Medical expenses: Medical bills add up quickly, and even with a good health insurance plan, you may have to pay deductible costs and cover the cost of prescriptions and some treatments. When you file your claim, you can add these bills to your economic damages total.
Property damage costs: You can seek reimbursement for the costs incurred to replace or repair the property damaged in your accident
Transportation costs: You may have to rent a vehicle after your accident if your vehicle isn't driveable, or you may have to pay for an Uber or take public transportation if your injuries prevent you from driving
Wrongful death: Your injuries may not be the only reason to seek compensation. Suppose your spouse or child died in the accident. You can seek compensation for related expenses, such as burial and funeral costs.
Non-economic damages
Non-economic damages are sometimes called non-monetary damages because they provide compensation for things that don't have a price tag. You can seek non-economic damages for the following:
Disfigurement: You could be permanently disfigured if you lose a limb in your accident or suffer burn injuries
Grief: You may grieve many things after your accident, including your independence and ability to engage in routine activities
Loss of consortium: Your accident injuries may interfere with your ability to enjoy intimate relations with your partner
Loss of enjoyment in life: If the accident causes any change to your quality of life, you can seek compensation through your non-economic damages
Pain and suffering: You may deal with physical pain after your accident. You may also have emotional pain, particularly if you're traumatized.
Scarring: Accident injuries can cause scars, affecting your career, relationships, and self-esteem
Trauma: Many accident victims develop post-traumatic stress disorder (PTSD), and you can seek compensation for your trauma when you file your lawsuit
Punitive damages
Punitive damages are distinct from economic and non-economic damages. Economic and non-economic damages compensate for the accident's financial and personal impact on your life. Punitive damages, however, punish reckless drivers for their conduct. When a claimant can prove the at-fault driver was guilty of gross negligence, they can qualify for punitive damages.
How are drunk driving settlements determined?
Drivers must carry $10,000 in PIP insurance on their vehicles, plus another $10,000 for property damage liability insurance (PDL). These minimum insurance requirements only impact settlement calculations if your insurance has paid some of the costs stemming from your accident.
The first step in determining the amount of a drunk driving settlement involves filing a claim. To do this, you'll work with your drunk driving accident attorney to ensure you request compensation for all possible damages. You'll calculate your expenses to determine the amount of economic damages to seek and discuss how the accident affected your life to calculate non-economic damages. Your attorney's accident investigation will determine whether there's evidence to support a claim for punitive damages.
The at-fault driver's insurance company will negotiate with your attorney to reach a settlement. They may make a counteroffer, which you can accept or reject. If you cannot agree to a settlement, your case will go to trial.
Average drunk driving settlement in Florida
What is the average settlement for a drunk driving accident? The nature of your injuries will impact the settlement amount. Bernstein & Maryanoff clients with neck and head injuries have received $1.748 million or more. In contrast, other car accident victims have received tens or hundreds of thousands.
How a personal injury attorney can help
When you turn to the legal team at Bernstein & Maryanoff, you can focus on your recovery while knowing your case is in expert hands. Our team will investigate your accident and use evidence and witness statements to support your claim. We'll fight to get you the damages you deserve after a drunk driving accident.
NO FEES UNLESS WE WIN
Protecting Your Rights Since 1983
Turn to the experts at Bernstein & Maryanoff and get your free legal consultation regarding your drunk driving accident injury.
Hablamos Español
Sources:
Causes of Car Accidents & Legal Options. (2022).
Florida Insurance Requirements. (2023).
Gross Negligence. (2023).
Number of licensed drivers in the United States from 1990 to 2021. (2023).
Number of motor vehicles registered in the United States from 1990 to 2021. (2023).
Number of road traffic-related injuries and fatalities in the U.S. from 1990 to 2020. (2023).
Under the Influence. (2023).
About the Author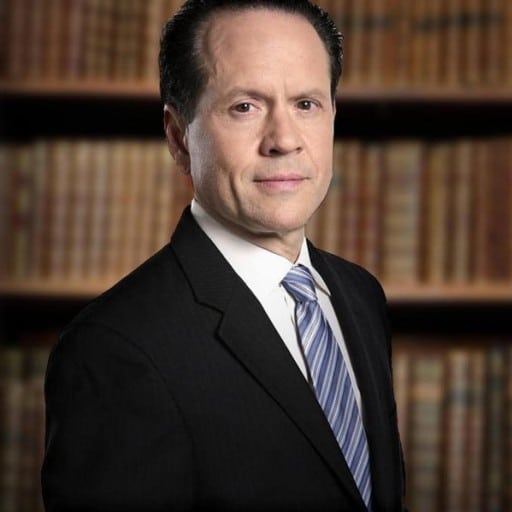 Jack G. Bernstein, ESQ.
Jack Bernstein is a hard-working and highly motivated personal injury attorney in Miami, Florida with over three decades of experience. He is a strategist and idea person, with a genuine passion for helping his firm's clients. If you've been injured, contact Jack Bernstein today for a free evaluation of your case.