How Long Will Insurance Pay for a Rental Car After an Accident?
Car accidents come with a lot of stress and a series of challenges. One of those challenges is arranging alternative transportation if your vehicle is in the shop for repairs. Most people use rental cars in these situations and they can be a great solution. However, you might find yourself wondering how long insurance will cover the cost of that rental.
How to get a rental car after an accident
Getting a rental car after an accident is a fairly simple process most of the time. Here are some steps to follow to make sure everything goes smoothly.
Follow the laws and rules regarding car accidents: First and foremost, make sure you follow the rules and avoid mistakes that could get you into trouble after an accident. For example, do not flee the scene or leave without getting contact information from other drivers or witnesses. Also, don't agree to handle the incident without involving your insurance companies.
Contact your insurance company: Notify them about the accident as soon as you can. They'll guide you through the claims process and let you know if your policy has rental car coverage.
Choose a reputable rental car company: Select a rental car provider that is recognized and approved by your insurance company. They may have preferred partners or a list of recommended rental agencies. Working with an approved company can streamline the process.
Provide the necessary documents: It's a good idea to call the rental company first to see what documentation is required. It will typically include a driver's license, proof of insurance, and a credit card. Your insurance company may also require you to complete certain forms ahead of time.
Find out if you need additional rental car insurance: In most states, your own insurance covers you as a driver, even in a rental car. And in Florida, in particular, the no-fault accident laws apply. This means that even if you were at fault while driving a rental, your insurance will cover your damages. However, it's important to confirm this with your insurance company.
Understand your rental agreement: Your insurance company may only cover the cost of the rental car for a certain period of time. Pay close attention to this as you will likely be liable for additional charges.
Return the car promptly: Notify both the rental company and your insurance provider as soon as you've dropped the car off.
Who pays for the rental car after an accident?
While the process for getting a rental car is fairly straightforward, knowing who to contact for payment can be a little trickier.
If you were at fault, your insurance company will only pay for the rental car if you have reimbursement coverage. This is optional coverage and you'll need to check with your provider to see if you have it.
If another driver was at fault, you can go straight to their insurance company to file a claim.
If fault has not been determined, it's best to go through your own insurance company first and let them deal with the other company once it's been decided.
In any scenario, however, it might be faster to just go ahead and pay for the rental car yourself and then file for reimbursement.
How long does it take to get a rental car after an accident?
The timeline for getting a rental car after an accident can depend on a few different factors.
Initial contact with your insurance company: After you've notified your insurance provider about the accident, they should initiate the claims process fairly quickly. However, this involves gathering information about the accident, assessing damages, and determining your specific coverage. This could all take anywhere from a few hours to a couple of days, depending on how complex the incident is.
Approval and arrangement of the rental car: Once your insurance company approves your rental car coverage, they'll provide you with instructions on what to do next. This might include sending you to an approved rental company and/or sending you a voucher. This could happen very quickly as long as there is a vehicle available.
Pickup or delivery of the rental car: Once the rental is arranged, you'll either have to pick the vehicle up or have it delivered if they offer that service. The time it takes to complete the paperwork and get the rental car can range from a few minutes to a couple of hours, depending on the rental company's efficiency and required paperwork.
How long will insurance pay for a rental car after an accident?
The length of time that your insurance company will pay for a rental varies, depending on the circumstances and your policy. However, most companies cover the rental for up to 30 days.
Most policies are fairly vague on this topic, stating that they will cover a rental car for a reasonable period of time. But this can vary depending on how serious the damage is. Your insurance adjuster will tell you how many days will be covered when they approve the claim.
When to contact an attorney after an accident
The insurance claims process can be pretty intense, especially when there are injuries or major damage involved. And what many people don't realize is that you don't have to take the first settlement offer the insurance company presents.
It's always best to contact a trusted car accident attorney if you have questions or concerns about your claims. They can help you reach the best settlement and guide you along in the complicated process.
NO FEES UNLESS WE WIN
Protecting Your Rights Since 1983
If you've been involved in a car accident in Miami, it's crucial to seek legal assistance to protect your rights and pursue the compensation you deserve. Contact Bernstein & Maryanoff, trusted Miami car accident lawyers. We have a proven track record of successfully representing accident victims.
Hablamos Español
Citations:
Baker, Candace. (2022). Car Insurance Claims.
Caughill, Daniel. (2023). How to Get a Rental Car from an Insurance Claim.
How Long Will Auto Insurance Pay For Rental Car.
About the Author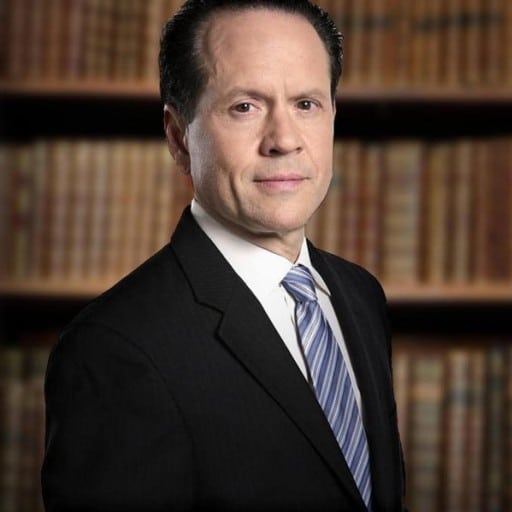 Jack G. Bernstein, ESQ.
Jack Bernstein is a hard-working and highly motivated personal injury attorney in Miami, Florida with over three decades of experience. He is a strategist and idea person, with a genuine passion for helping his firm's clients. If you've been injured, contact Jack Bernstein today for a free evaluation of your case.