Top 10 Mistakes to Avoid After a Car Accident
Being in an accident is stressful. Amid all the chaos, you need to make sure you're doing the right things after the crash. Mistakes can make it harder to move on and get the compensation that you deserve.
As Miami car accident attorneys, we frequently talk to people who have been in a collision. We've seen the things that can help your case and things you want to avoid. Here are the top 10 mistakes to avoid after a car accident.
1. Fleeing the Scene
All states have laws that require drivers to report accidents to the police. Fleeing the scene of an accident may result in criminal charges. When an accident results in serious injuries, fleeing the scene can even mean a significant prison sentence.
Plus, it raises the question of whether the person is fleeing because they think they're at fault. It's always best to stop at the scene of the accident and call the police.
2. Going Without or Waiting to Get Medical Care
There are a few reasons to get medical care immediately after an accident:
Some serious injuries don't show symptoms right away. You may not know that you are gravely injured.
Getting medical care creates proof of your injuries and links them to the accident.
Some states have laws that require you to seek medical care within a certain period in order to access no-fault benefits.
RELATED: 10 Common Car Accident Injuries
3. Agreeing to Handle It Without Insurance
Often, at the scene of a car accident, a party will suggest handling the matter without going through insurance. That's not an agreement that you should ever make at the scene of an accident. You might agree but then realize later that damages are a lot more than you thought.
In addition, the other side may not hold up their end of the bargain and refuse to pay after the fact. If you don't make a timely report to the insurance company, it gives the insurance company the opportunity to contest damages. It's essential to report the accident to the insurance company as soon as possible.
4. Leaving the Scene Without Witness Contact Information
Witnesses can be an important part of proving fault for a car accident. The best time to identify witnesses is immediately after the accident. Getting names, phone numbers and addresses can help you follow up with these people to get more information. Bystanders and passengers in either vehicle can be helpful witnesses.
Even if you aren't sure how a witness' observations factor into the case right now, getting their information can help you evaluate the case and build your claim later. Our Miami car accident attorneys can help contact witnesses, get statements and ensure you have a strong claim to get the compensation you deserve.
5. Photo Faux Pas
The accident scene can provide a lot of information about faults and injuries. Take photos, and take a lot of them. Too many people make the mistake of either skipping photos, relying on the police, or not taking enough pictures.
You don't have to be a professional photographer. Snap images of the accident scene, both vehicles, and the people involved. Images of injuries can be helpful, but images showing individuals who are not injured can also be helpful evidence.
6. Not Keeping Records
Memories quickly fade after an accident. You might think you'll recall everything one month or six months from now, but when the time comes, it can be hard to remember. Take some time shortly after the accident to write down what you remember, even if it doesn't seem important.
As you have medical appointments, you repair your vehicle or you have lost income from missed work, save records, receipts, and a calendar of appointments as you go.
7. Underestimating Your Rights and Damages
Florida has laws that protect accident victims. In general, the person who causes an accident should cover losses sustained by the victims. Even when there are no-fault laws, victims may have a way to claim third-party compensation for serious injuries.
Too many people make the mistake of underestimating their legal rights. They accept the first offer from the insurance company, or if the insurance company doesn't want to pay, they assume there's nothing they can do. In fact, victims have rights protected by law. But to receive compensation, they must act.
RELATED: 10 Rights of Car Accident Victims in Florida
8. Not Reading the Insurance Policy for Yourself
The insurance company isn't going to volunteer information about your policy. Be sure to read for yourself about various coverages, your deductible, rental car coverage, vehicle repairs, and other things that may work to your benefit. Don't make the mistake of assuming that the insurance company is going to do everything they can to help you.
9. Assuming You Must Accept the First Offer From the Insurance Company
Many people stop after they get a first offer from the insurance company. They may not like it, but they assume there's nothing they can do about it. However, you can appeal or file a legal claim. The insurance company has a legal obligation to pay a valid claim in a timely manner. It's a common mistake to give up too soon.
RELATED: How an Insurance Adjuster Works to Limit Your Settlement
10. Pursuing the Case Without a Lawyer
Even though laws are intended to protect accident victims, the claims process is complex. Working with a lawyer ensures that you handle the necessary procedural steps to move the case through the court system. Having the assistance of a lawyer can increase final compensation to the victim significantly. Without a lawyer, you may not know you're making a mistake until it's too late.
Don't settle for less than you deserve. Our experienced team of Miami attorneys can help you if you've suffered injuries after a car accident, motorcycle accident, truck accident, or any other auto-related accident.
Miami Lawyers for Car Accidents
Being the victim of a car accident is devastating in many ways. In order to get justice and compensation for your damages, let our lawyers for car accidents help you avoid mistakes and take the proper steps to respond to a car accident appropriately. We are full-service lawyers who can assist with everything you need to protect your rights. Contact us today for a free consultation on your case.
About the Author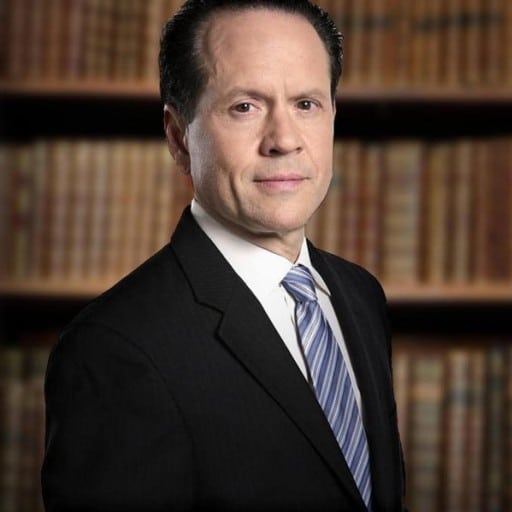 Jack G. Bernstein, ESQ.
Jack Bernstein is a hard-working and highly motivated personal injury attorney in Miami, Florida with over three decades of experience. He is a strategist and idea person, with a genuine passion for helping his firm's clients. If you've been injured, contact Jack Bernstein today for a free evaluation of your case.