Hotel Slip and Fall Settlements in 2023
Slip and fall cases are among the most common types of personal injury cases in the United States, consisting of nearly one million emergency room visits per year. Slip and fall incidents can occur in a variety of locations, and anyone can fall victim to these types of accidents. Public places, such as hotels, should be extremely careful in providing safe walkways for their visitors, otherwise the owners may be liable for negligence in a slip and fall lawsuit.
What is a Slip and Fall Incident?
A slip and fall incident occurs when a person falls, trips, or slips due to a preventable hazard that is present while visiting someone else's property—this property can be either privately owned by an individual or publicly owned. Should the property visitor become injured as a result of the slip and fall, it is likely that they may be able to recover compensation by filing a personal injury lawsuit.
Slip and fall cases can be the result of several reasons, including cluttered walkways, slippery or wet surfaces, uneven surfaces, broken railings, dim lighting, or anything else that may create safety hazards.
Public locations such as hotels, schools, and grocery stores need to be extra cautious in providing safe walking areas for visitors due to the high volume of foot traffic that these types of premises may experience. Slip and fall victims can suffer injuries ranging from something as minor as a bruise to something as severe as broken bones or internal bleeding.
NO FEES UNLESS WE WIN
Protecting Your Rights Since 1983
If you believe you may be the victim of a slip and fall incident and are eligible for compensation, contact Miami Slip and Fall Attorneys Bernstein & Maryanoff for a free case review today.
Hablamos Español
What are the Elements of a Slip and Fall Lawsuit?
In order to have a successful case for a slip and fall lawsuit, it is necessary to be able to establish negligence on behalf of the property owner. The four elements of negligence that must be determined are:
Whether there was a duty that the defendant owed to the plaintiff
Whether the defendant breached the duty owed
Whether the plaintiff suffered an injury as a result of the defendant's breach
That the defendant's breach was what had caused the plaintiff's injury
These elements can be established in a slip and fall case against a hotel if the slip and fall victim can:
Demonstrate that the hotel had a duty to keep its guests safe
Prove that the hotel breached this duty by creating unsafe walking conditions or having an awareness of hazardous conditions
Demonstrate that the victim had, in fact, suffered an injury as a result of the fall
Provide evidence that, had the hotel's premises been safer, the victim would not have suffered any injuries from a slip and fall.
How Many Slip and Fall Cases Go to Trial?
Despite how many legal television shows and movies depict trials, it is typically uncommon for most cases to make it to trial. This is because trials can be time-consuming and expensive. Reaching a settlement is usually preferable for the parties involved in a personal injury lawsuit.
NO FEES UNLESS WE WIN
Protecting Your Rights Since 1983
If you were injured at a hotel and believe you may have a personal injury claim, contact Miami Slip and Fall Attorneys Bernstein & Maryanoff for a free case review today.
Hablamos Español
How Long Do Slip and Fall Settlements Take?
The amount of time required for a slip and fall settlement can vary greatly. Although seeking a settlement is typically the preferred option as opposed to taking the case to trial, hotel negligence settlements can take anywhere from months to years to be completed. This is because lawsuits, especially negligence cases, can be time-consuming. Hotel negligence cases are likely to have long discovery periods due to the high volume of medical records and other evidence that will need to be collected in order to calculate settlement amounts.
How Much is the Average Slip and Fall Settlement?
Hotel slip and fall settlements are determined based on the extent of the injuries that the plaintiff suffered. Short-term injuries may result in compensation anywhere between $10,000 to $20,000. Whereas more severe injuries, especially ones that require surgery as part of the medical treatment, typically result in much higher monetary compensation, anywhere between hundreds of thousands to millions.
Should I Retain a Personal Injury Lawyer?
If you or a loved one has suffered an injury while visiting a hotel, then it is in your best interest to contact a slip and fall attorney if you hope to receive any sort of compensation. A qualified personal injury attorney, such as the attorneys at Bernstein & Maryanoff, will be able to walk you through the complex and stressful process of bringing a hotel negligence lawsuit. The experienced slip and fall lawyers at Bernstein & Maryanoff will be sure to provide exceptional representation at settlement negotiations or trial to ensure that you are properly compensated for any hotel's negligence.
Sources
Bieber, C. Slip and Fall Lawsuit Guide. (2022)
About the Author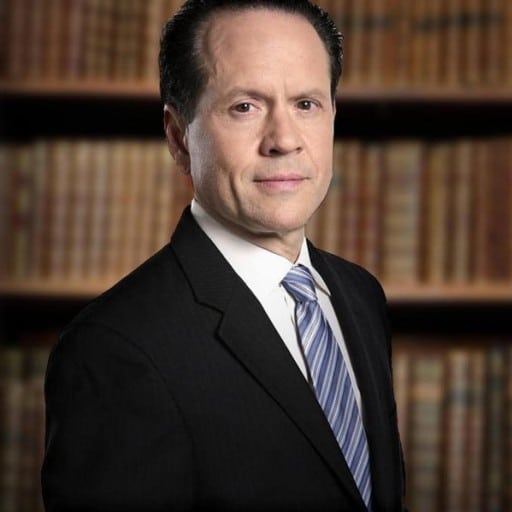 Jack G. Bernstein, ESQ.
Jack Bernstein is a hard-working and highly motivated personal injury attorney in Miami, Florida with over three decades of experience. He is a strategist and idea person, with a genuine passion for helping his firm's clients. If you've been injured, contact Jack Bernstein today for a free evaluation of your case.