What Happens if My Child Slips and Falls at School?
When you send your child to school each day, you expect they will be kept safe and secure. Schools have a duty of care to ensure your child is provided reasonably safe and secure accommodations to reduce the risk of accidents and personal injuries.
However, accidents at school do happen. One of the most common accidents is slips and falls. Most slips and falls result in minor contusions and bruises. Other times, the injuries can be more severe, including:
Head injuries that require stitches.

Concussions from head impacts.

Broken bones from falling too hard.

Spinal injuries from falling down the stairs.
What happens if my child slips and falls at school?
Suppose your child slips and falls at school. The school should contact you to make you aware of the accident, even if your child only sustained minor injuries. But what happens when more severe injuries are experienced?
The school should make every effort to contact you while ensuring your child receives immediate medical care. The school should also call an ambulance so your child can be transported to the hospital for severe or life-threatening injuries.
NO FEES UNLESS WE WIN
Protecting Your Rights Since 1983
Was your child injured from a slip and fall at school? Learn more about your legal rights and potential monetary compensation with a FREE consultation today.
Hablamos Español
Reasons Why Children Slip and Fall at School
Wet or slippery pavement.

Cords or wires running across the floor.

Debris obscuring doorways and walkways.

Slippery or wet floors.

Loose railings on stairways.

Torn or ripped carpeting.

Damaged or cracked pavement.

Liquid spills on flooring and stairs.

Backpacks, sports equipment, or other such items on the ground.

Defective, broken, or damaged playground equipment.

Being bullied by another student.
Who is liable in a slip and fall accident at school?
Schools have a duty of care for children. As a result, they need to ensure the school is well maintained and everything is in proper working order. When a slip and fall accident occurs, exactly who is responsible?
While it could just be a matter of your child being clumsy, there may be other factors that potentially shift responsibility. Both premises liability and negligence will be determining factors in deciding who is at fault.
For example, if the school was aware of a broken and damaged sidewalk and failed to take steps to protect children from falling, they are liable for any injuries. Additionally, the school could be held liable in cases where children are left unsupervised and a slip and fall accident occurs.
On the other hand, suppose a child was deliberately tripped or pushed by another student. Not only could the school be held liable, but also the other student and their parents. In other cases, if your child fell because of defects in equipment, the school and the manufacturer of that equipment may be liable.
Private School vs. Public School Accidents
Filing an injury claim will be slightly different depending on whether the child attends private or public school. Private schools are their own entities. As such, the injury claim would be filed against the private school and their liability insurance.
With a public school, the school is overseen by a local government and regulated by the state government. Therefore, you would file the injury claim against the local or state government. Furthermore, state governments have caps on the amount of damages one can seek for personal injury claims.
What should I do if my child slips and falls at school?
Regardless of the reason for the slip and fall accident, there are specific processes parents should follow:
File a formal accident and injury report with the school.

Ensure your child receives proper medical care.

Take pictures of your child's injuries.

Ask your child to recount what caused the accident: what they were doing, where they were going, was horseplay involved, etc.

Take pictures of the area where your child was injured.

Consult with a school slip and fall injury lawyer to determine if negligence was present.
How long do I have to file a slip and fall school injury claim in Florida?
Presently, according to Florida Statutes Title VIII, Limitations § 95.11(3) (2022), slip and fall school injury claims must be claimed within four years from the date of the accident. If it is not filed within this time frame, a claim cannot be filed against the school or another responsible party.
NO FEES UNLESS WE WIN
Protecting Your Rights Since 1983
Not sure whether you should file a slip and fall school injury for your child? Speak with one of our slip and fall attorneys with a FREE consultation today.
Hablamos Español
How much compensation could my child receive for their injuries?
Florida has caps on the compensation awarded for school slip and fall injury claims. Florida Statutes Title XLV, §768.28(5) (2019) states that the maximum allowed amount is $200,000 per individual claim and $300,000 per accident. However, Florida does not have a cap on pain and suffering damages that may be awarded in certain situations.
How much does it cost to sue a school?
When your child slips and falls at school, they may be entitled to compensation for their injuries. Your child could receive monetary compensation for medical expenses, pain, and suffering by filing a personal injury lawsuit.
It costs nothing to initiate a lawsuit against a school with help from our Miami personal injury attorneys. We only get paid if we win your claim through settlement or at trial. Our legal fees will vary based on the total compensation received.
To speak with one of our school slip and fall lawyers, please feel free to contact Bernstein & Maryanoff to schedule a FREE case evaluation and consultation today.
Sources:
Florida Statutes Title VIII, Limitations § 95.11(3). (2022).
Florida Statutes Title XLV, §768.0755. (2012).
Florida Statutes Title XLV, §768.28(5). (2019).
About the Author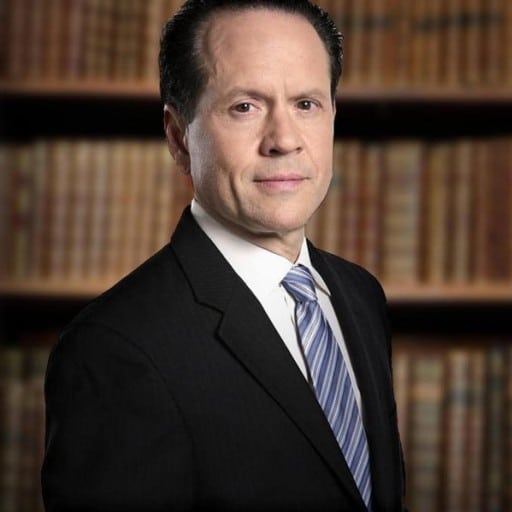 Jack G. Bernstein, ESQ.
Jack Bernstein is a hard-working and highly motivated personal injury attorney in Miami, Florida with over three decades of experience. He is a strategist and idea person, with a genuine passion for helping his firm's clients. If you've been injured, contact Jack Bernstein today for a free evaluation of your case.