Is a Grocery Store Liable if I Slip and Fall?
When you go to the grocery store, the last thing on your mind is being injured while shopping. Yet, grocery store slip and fall accidents occur nearly every single day. In 2020, slip and fall accidents accounted for 33 percent of all nonfatal injuries, according to the National Safety Council.
An employee is mopping the floor but does not have a warning sign in place, and you slipped and fell due to the wet floor.

Your shopping cart could be damaged and cause you to fall.

You reach for a product, and the shelf falls over, knocking you to the ground.

The sidewalk to the entrance was cracked and uneven, and you tripped and fell.
When someone slips and falls in a grocery store, they may brush it off and want to get up and continue shopping. However, they could have sustained injuries such as:
Broken or Fractured Bones

Sprains

Strains

Internal Bleeding

Head Injuries

Back Injuries

Shoulder Injuries

Hand and Arm Injuries

Spinal Injuries
It is essential to understand what you need to do should you ever slip and fall in a store.
NO FEES UNLESS WE WIN
Protecting Your Rights Since 1983
Unsure whether you should file a slip and fall injury case? Find out now with a free consultation with one of our personal injury attorneys.
Hablamos Español
What to do if you slip and fall in a store
After slipping and falling in a store, the most important thing is not to get up immediately. If there are people nearby, ask that they get a manager. You need to ensure the store manager sees that you fell.
Other steps to follow are:
Take pictures of the area where you fell, especially if you can clearly identify the cause, like excessive water on the floor.

Get the names and contact details

of any witnesses who

saw you slip and fall.

Seek medical attention for any potential injuries. Even if you feel fine, it is highly recommended that you get checked out by a doctor to verify you do not have any fractures, internal bleeding, or other serious injuries.

You must also file an accident and injury report with the grocery store to be able to file a claim against the store's insurance.

You can do this immediately if you are not seriously injured or after receiving medical care

.

Contact a

slip and fall attorney

to find out if you are entitled to receive any compensation. Beyond medical bills, you may qualify for other monetary compensation, depending on the extent of your injuries.
What to do if you slip and fall outside a store
You still need to report the accident when you slip and fall outside a store. Follow the same process and steps as you would if you fell inside the grocery store. However, be aware that the grocery store may not necessarily be liable for your injuries.
Based on where you fell outside the store, someone else may be the responsible party. It will depend on who is responsible for maintaining the area where you fell. For example, you slipped and fell in the parking lot. If the grocery store is not responsible for maintaining the parking lot, they may not be liable for any injuries you sustain.
This type of situation can be common, especially when the grocery store is in a strip mall and the property is owned by someone else. The property owner or management company would be the liable party if they are responsible for maintaining the parking lot.
On the other hand, if you slipped and fell at the entrance to the store, the store is most likely responsible for maintaining the entryway. They would be liable for your injuries.
Can you sue a store for a slip and fall accident?
You can sue a grocery store or another responsible party if you slip and fall. However, whether you have a grocery store slip and fall case depends on several factors, including premises liability and negligence. Premises liability is a legal term that refers to a property owner's responsibility to ensure their property and guests are safe from potential hazards, accidents, and injuries.
Next, your personal injury attorney must establish that the grocery store was negligent. In other words, you need to prove the grocery store was aware of the situation yet failed to resolve it to prevent people from being injured.
For example, the sidewalk outside the store entrance is cracked, uneven, and poses a fall risk. The store manager is aware of the problem but has not taken action to resolve it. Because the manager knew about the hazard but failed to take action to prevent accidents, the store was negligent.
NO FEES UNLESS WE WIN
Protecting Your Rights Since 1983
Do you believe the grocery store was negligent and caused your slip and fall injuries? Speak with one of our slip and fall attorneys today to find out how much compensation you could receive.
Hablamos Español
The Bottom Line
When you slip and fall at a store, you may be entitled to a slip and fall grocery store settlement based on the extent of your injuries. You might sue for compensation for medical bills, pain and suffering, and loss of current and future income.
The amount of grocery store slip and fall settlements varies. However, in cases where the injuries are short-term, like a sprain or strain, you could potentially be entitled to $10,000 to $20,000 in monetary compensation.
It is always in your best interest to speak with a slip and fall attorney to find out if you have grounds for filing an injury claim and suing the grocery store. Best of all, it costs nothing to get your FREE slip and fall injury case review when you contact the Miami personal injury attorneys at Bernstein & Maryanoff.
Sources:
Top 10 preventable injuries. (n.d.).
What are the elements of negligence? (2019).
About the Author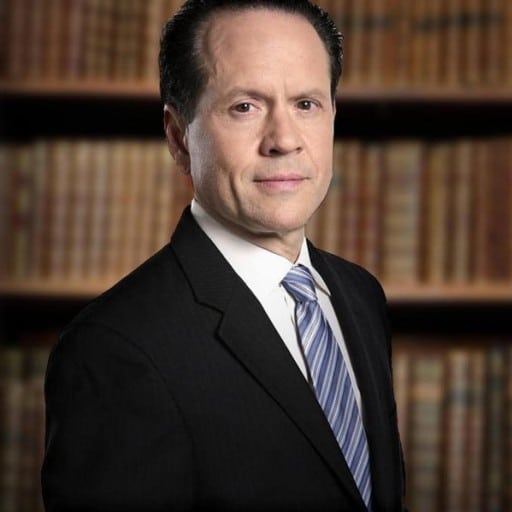 Jack G. Bernstein, ESQ.
Jack Bernstein is a hard-working and highly motivated personal injury attorney in Miami, Florida with over three decades of experience. He is a strategist and idea person, with a genuine passion for helping his firm's clients. If you've been injured, contact Jack Bernstein today for a free evaluation of your case.