I Got Hurt at Wawa, Now What?
No one can predict a slip and fall accident. While businesses try to do their best to ensure that their premises are safe and up-to-date, accidents do occur, and they sometimes result in serious injury. A gas station slip and fall accident is the last situation anyone would ever hope to find themselves in, but unfortunately, they happen.
The promising news is that businesses are legally held liable for maintaining safe and incident-free premises. When a Wawa gas station slip and fall accident occurs, the victim is usually entitled to financial compensation. You have options if you are the victim of a slip and fall accident at a Wawa store. Follow along to best understand your options and how to file a claim that will justly compensate you for your pain and suffering.
I got hurt inside of a gas station
, now what?
Everybody expects to fuel up their cars, grab what they need, and get back on the road quickly at any Wawa gas station. Say that this time is the one instance where you happen to slip and sustain an injury. What do you do from here? Understanding the legal theories of premise liability and negligence will help you to understand your situation and prove your future claim.
When considering filing a gas station slip and fall claim, this information will give you the best starting point for receiving the financial compensation you deserve.
What can be claimed as the cause of a slip and fall?
Injuries sustained at a Wawa gas station can take many forms, some of which include:
Oil, gas, or water spills

Potholes

Handles in need of repair

Broken or damaged

gas station floor

Improperly placed displays or advertisements

Wobbly or damaged handrails

Physical assault or battery from patrons or staff
Many of these causes resulting in physical injury will fall under what is considered a slip and fall accident. A slip and fall accident is a legal term that describes a situation wherein a person slips and receives an injury on another person's or business's property.
What should I do after a slip and fall injury?
No matter the type of injury you have sustained, you should first determine the cause of your injury and whether the store could have fixed the cause to prevent it. Here's what you should do after an injury:
File An Accident Report
If your injuries allow, speak with a manager and file an incident report on the spot. Additionally, make sure that you do not downplay your injuries in any way. If you do, this will make it more difficult for a Wawa slip and fall attorney to make a strong case for you down the line.
Gather Evidence
Taking photos, alerting staff, and obtaining eye-witness accounts can significantly increase your chances of getting financial compensation. This evidence will be handy, especially if you choose to sue a Wawa store for damages.
Seek Medical Attention
After filing an incident report and gathering as much evidence as possible, your priority will be to seek prompt medical attention. Even if you feel that you do not need to see a doctor, it is crucial to do so. A complete examination from a medical professional could uncover injuries or trauma you have not yet seen or felt.
NO FEES UNLESS WE WIN
Protecting Your Rights Since 1983
Unsure of whether you have a viable slip and fall claim? Find out now by talking to an experienced slip and fall attorney
Hablamos Español
How to Sue a Gas Station
To sue a gas station, you must have all the necessary evidence to make a strong case. While you can sue a gas station on your own, seeking the guidance of an experienced Wawa slip and fall attorney will be your best choice for winning a successful claim. It is essential when trying to obtain the total amount of damages owed to you. Wawa slip and fall accident attorneys will be by your side throughout the process to ensure that you win your case and receive top dollar for the financial damages you deserve.
When choosing to sue a gas station, the process can involve any or all of these steps:
Gathering necessary evidence at the accident site

Seeking medical attention to receive a proper medical diagnosis

Compile further evidence, including medical bills, lost hours of work, expected future losses, and any other financial losses

Draft and send a demand letter outlining your detailed claim

Legally demand compensation via filing a summons and complaint in court

Add to the discovery process to find and record additional evidence and information about the case

Attending court to verify evidence and information

Negotiation of a settlement

Attending a trial, listening to testimonies, and cross-examination of witnesses

Presenting arguments to the jury

Collecting your financial compensation if and when your claim wins
The outlined steps above are scenarios to expect from the beginning to the end of the process of suing for a gas station slip and fall accident. Your experience may include all of these activities or just a few. It's imperative to seek the guidance of a personal injury attorney. Doing so will ensure that your case wins and will decrease the time and effort you expend during the legal process.
Slip and Fall Payouts
When determining exactly how much your slip and fall claim could be worth, you will need to understand that there are short and long answers. The short answer is that the average payout for a successful slip and fall claim can range from $10,000 to $50,000. However, the longer (and most accurate) answer is that the value of your slip and fall claim is dependent on multiple factors. Factors that will affect your financial compensation include:
Present and future medical bills

Estimated pain and suffering

Lost wages and loss of future wages

The loss of your earning capacity
Understanding the full extent of the financial potential that your slip and fall case is worth can only be accurately compiled by an experienced Wawa slip and fall attorney.
NO FEES UNLESS WE WIN
Protecting Your Rights Since 1983
Confused about how much your Wawa slip and fall claim is worth? Talk with a slip and fall attorney to receive money owed to you
Hablamos Español
The Bottom Line
When you go to a Wawa location, you expect to leave with fuel and possibly some snacks or a soft drink. No person expects to leave a Wawa gas station with a bodily injury. Suppose you are a victim of a slip and fall or other personal injuries at a Wawa convenience store. In that case, you are likely eligible for monetary compensation for your sustained injuries.
The road to fully recovering the damages owed to you can sometimes be confusing and strenuous. However, a knowledgeable slip and fall attorney can make the entire legal process faster and easier. It's of the utmost importance to understand the necessary steps to take after sustaining an injury at a Wawa gas station and successfully winning Wawa slip and fall settlements. Contact us today for a free consultation about your case.
Sources:
FindLaw. Can I Sue Convenience Stores or Gas Stations?
Withers, S. Nolo. How Much is Your Slip and Fall Claim Worth?
About the Author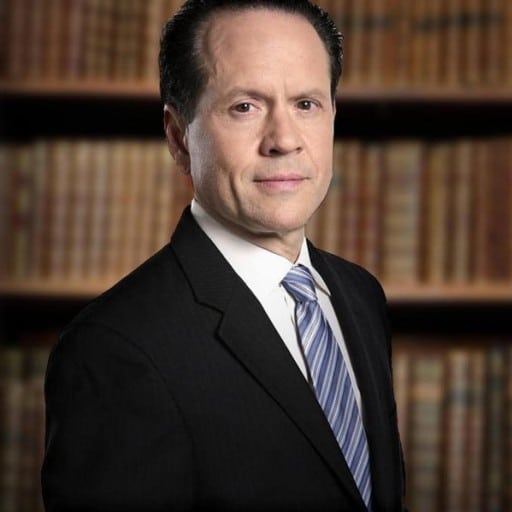 Jack G. Bernstein, ESQ.
Jack Bernstein is a hard-working and highly motivated personal injury attorney in Miami, Florida with over three decades of experience. He is a strategist and idea person, with a genuine passion for helping his firm's clients. If you've been injured, contact Jack Bernstein today for a free evaluation of your case.