Can You Get a Slip and Fall Settlement Without Surgery?
Most people can recall falling at some point in their lives. Babies fall when learning to walk, and people slip and fall on wet surfaces. People fall playing sports, and falls are common among older persons.
Although falling isn't rare, you might be surprised by how frequently slip and fall accidents occur. The Centers for Disease Control and Prevention (CDC) reports that adults 65 or older account for approximately 36 million falls annually, with 20% of these falls causing injuries.
The severity of slip and fall accident injuries varies. The CDC reports that falls cause over 42,000 deaths annually, approximately 21% of all deaths from accidental injuries. Millions of additional fall victims need medical treatment or hospitalization for their injuries. Many fall victims may be uncertain whether they have grounds to pursue a settlement, mainly if their injuries didn't require surgery. Learn about slip and fall injuries and typical settlements by contacting an experienced slip and fall attorney for a free consultation. We can help you understand if you have grounds to take legal action over your slip and fall injury.
What are my chances of winning a slip and fall settlement?
Whether you can secure a slip and fall settlement depends on liability. Although the nature of your injuries can affect the compensation awarded in slip and fall settlements, if you slip and fall due to another party's negligence, you have grounds to seek compensation.
Slip and fall settlements depend on proving that the property owner failed to take reasonable actions to prevent injuries. Suppose you're shopping at a store that hasn't treated their sidewalks for ice. You slip and fall on the ice. In this case, your legal team would demonstrate that the building's owner or the store manager was responsible for providing safe access to their building and failed to do so. Other grounds for establishing negligence include the following:
Broken railings

Damaged ramps

Inadequate lighting

Unmarked wet floors
What is the average settlement for a slip and fall accident with severe injuries in Florida?
The thought of initiating a lawsuit may seem overwhelming. You're already coping with your slip and fall injuries, and you may wonder how much for a slip and fall settlement. Will the slip and fall settlement amounts be worth pursuing?
What is the average settlement for a slip and fall, and should slip and fall cases settlement amounts impact your decision? Each case varies, and the settlement depends on whether the property owner or tenant failed to demonstrate reasonable duty of care. Slip and fall accident victims may receive tens of thousands in compensation; severe cases may warrant higher settlements.
Your legal team uses a slip and fall settlement calculator to seek maximum compensation. Factors considered when calculating the amount of compensation you're seeking include the following:
Economic Damages:

You can establish costs with receipts or other documentation. Examples include lost wages and medical expenses.

Non-Economic Damages:

These are personal costs, such as your inability to engage in recreational activities and

pain and suffering

from your injuries.
In some cases, slip and fall victims may be able to seek punitive damages. Punitive damages rely on your legal team's ability to prove that deliberate actions caused your slip and fall accident. Gross negligence is also grounds for seeking punitive damages.
Will I get more money if I have surgery?
It's possible to receive slip and fall settlements without surgery. Surgery determines the amount of reasonable compensation you can seek because you may have more medical bills and need more time off work to recover from your injuries. However, whether you have grounds to pursue a case depends on proving negligence, which isn't dependent on the severity of your injuries or whether you require surgery.
How long does a slip and fall settlement take?
Your legal team may be able to negotiate a settlement offer without going to trial. You'll receive your settlement sooner if you resolve the matter out of court. It could take several months to receive compensation if you go to court; however, going to trial may result in higher compensation.
How can a personal injury lawyer help me with my slip and fall case?
When you contact our experienced slip and fall attorneys, you'll receive more than a free consultation. You'll receive expert legal insights from professionals who know how to fight for their clients to receive the maximum compensation.
Our team will prepare the legal paperwork and file your case with the courts before the statute of limitations expires. We'll investigate your accident and build a solid case that justifies your claims. We'll be with you while you receive medical treatment and recover from your injuries and will guide you through the process until we resolve your case.
NO FEES UNLESS WE WIN
Protecting Your Rights Since 1983
Were you injured from a slip and fall accident? Learn more about your legal rights and potential monetary compensation with a FREE consultation today.
Hablamos Español
Sources
Accidents or Unintentional Injuries. (2022).
FLA. STAT. § 768.72. (2022).
About the Author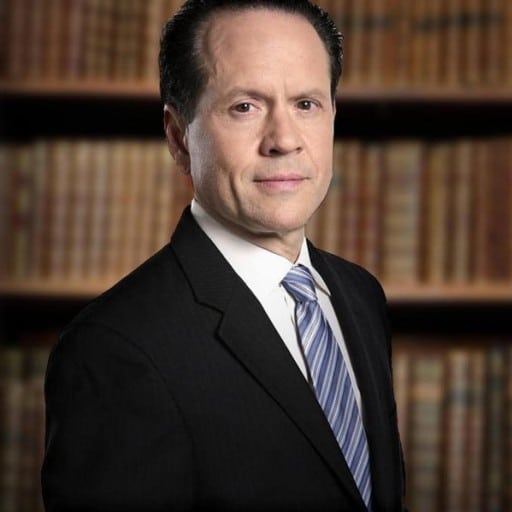 Jack G. Bernstein, ESQ.
Jack Bernstein is a hard-working and highly motivated personal injury attorney in Miami, Florida with over three decades of experience. He is a strategist and idea person, with a genuine passion for helping his firm's clients. If you've been injured, contact Jack Bernstein today for a free evaluation of your case.