Should I Get a Lawyer for a Slip-and-Fall?
Slip-and-fall accidents can occur unexpectedly, leaving individuals with serious injuries and financial burdens. In such situations, one may wonder whether it is necessary to hire a lawyer to pursue legal action. Understanding the importance of obtaining professional legal guidance when seeking legal representation may be advantageous, and the potential benefits of hiring a slip-and-fall lawyer are crucial for ensuring fair compensation. 
NO FEES UNLESS WE WIN
Protecting Your Rights Since 1983
Turn to the slip-and-fall experts at Bernstein & Maryanoff and request a free consultation today.
Hablamos Español
How can an attorney help you after a slip-and-fall?
After experiencing a slip-and-fall accident, you may be unsure about the next steps to take or how to navigate the injury claim process. This is where a skilled attorney can provide invaluable assistance in several ways:
Knowledge and expertise: Attorneys specializing in slip-and-fall cases have comprehensive knowledge of relevant laws, regulations, premises liability, and previous case precedents. They understand the complexities of proving negligence and liability, which are crucial for a successful claim.
Gathering evidence: Winning a slip-and-fall case often depends on collecting strong evidence to support your claim. An attorney has the resources to thoroughly investigate your accident and compile other critical evidence for a compelling case.
Assessing damages: Slip-and-fall accidents frequently result in damages beyond physical injuries alone — such as medical bills, lost wages, pain and suffering, emotional distress, future medical expenses, and rehabilitation costs. An experienced lawyer can accurately evaluate these damages based on local laws and industry standards, ensuring you receive fair slip-and-fall compensation.
Establishing fault and liability: One of the most challenging aspects of slip-and-fall cases is proving negligence by the property owner or occupier. An attorney will analyze all relevant factors, such as maintenance records, safety regulations, and any past incidents on the premises that indicate a history of negligence. By establishing fault and liability, your lawyer can build a solid case to demonstrate that the property owner failed to maintain safe conditions.
Negotiating with insurance companies: Most slip-and-fall claims involve dealing with insurance companies representing property or business owners responsible for maintaining safe premises conditions. Insurance adjusters tend to protect their company's financial interests and offer inadequate settlement amounts. An attorney can skillfully negotiate with insurance companies on your behalf and advocate for maximum compensation.
Litigation representation: In cases where a fair settlement cannot be reached, an attorney can guide you through the process of filing a lawsuit and representing your interests in court. They will handle all legal procedures, gather additional evidence, present arguments to support your case, cross-examine witnesses, and navigate the complexities of litigation proceedings.
Why shouldn't I wait too long to hire a personal injury attorney?
Waiting too long to hire a personal injury attorney after a slip-and-fall accident can have significant consequences. Several reasons why you should not delay in seeking legal representation include:
Statute of limitations: Every jurisdiction has specific time limits, known as statutes of limitations, within which you must file a personal injury claim. If you exceed this deadline, you may permanently lose your right to seek compensation for your injuries. By consulting with an attorney promptly, they will ensure that all necessary documents and legal actions are initiated within the required timeframe.
Preservation of evidence: Evidence is crucial in slip-and-fall cases for establishing fault and liability as it contributes to the strength of your claim. However, crucial evidence such as surveillance footage or witness statement testimony can diminish over time or even disappear entirely if not preserved properly or gathered promptly by an experienced attorney.
Witness availability: Witnesses are critical in corroborating your version of events during a slip-and-fall case. Over time, witnesses' memories may fade, become less reliable, or witnesses' may become more difficult to locate. By hiring an attorney early on, they can act swiftly to interview bystanders while their recollections are still fresh.
Property owner defense strategy: Delaying the hiring of an attorney allows the property owner's insurance company ample opportunity to build their defense against your claim. They may attempt to shift blame onto other parties involved or argue that there was no negligence on their part whatsoever. Legal representation from the outset ensures your interests are protected while preventing the insurance company from gaining an unfair advantage.
Insurance company tactics: Insurance companies are not on your side. They are known for employing various tactics to undermine or devalue personal injury claims. They may pressure you to provide recorded statements, offer low settlement amounts, or use delay tactics to frustrate your efforts and weaken your case. By retaining a personal injury attorney early in the process, you have a legal professional on your side who can effectively handle communication with insurance companies and protect your rights throughout negotiations.
Comprehensive evaluation of damages: A slip-and-fall incident can result in significant physical, emotional, and financial damages that may not be immediately apparent. Without timely legal representation, you risk undervaluing the full extent of these damages and settling for inadequate compensation.
How will hiring a slip-and-fall lawyer get you the full compensation you deserve?
Hiring a slip-and-fall lawyer can significantly increase your chances of obtaining the full compensation you deserve compared to negotiating a settlement on your own. Here's why:
Legal expertise: Slip-and-fall cases involve complex legal principles, burdens of proof, and nuances that may not be familiar to someone without legal training
Evaluation of damages: Determining the appropriate value for your injuries is critical for ensuring full compensation. An experienced attorney comprehensively evaluates all aspects of your case, including immediate medical expenses, ongoing treatment costs, lost wages due to missed work or diminished earning capacity, pain and suffering, emotional distress, and rehabilitation expenses — factors often overlooked by individuals representing themselves in negotiations.
Negotiation skills: Dealing with insurance companies can be challenging as they have teams of adjusters and lawyers whose main goal is minimizing payout amounts on claims. Your attorney is an adept negotiator who knows how to advocate effectively.
Access to resources: Lawyers have access to resources that ordinary individuals may lack when pursuing a slip-and-fall claim independently. These resources strengthen your case and provide solid support for the full compensation you deserve.
Litigation experience: If negotiations with insurance companies fail to yield a fair settlement offer, a slip-and-fall lawyer is prepared to take your case to court
Time savings and reduced stress: Managing a personal injury claim can be time-consuming and overwhelming, especially when dealing with physical recovery at the same time. Entrusting your case to an attorney allows them to handle all legal aspects while you focus on healing without undue stress or distractions.
If you have been hurt in a slip-and-fall accident, contact Bernstein & Maryanoff today
Don't wait to seek the compensation you deserve. Contact Bernstein & Maryanoff today for expert legal representation. Our skilled team of personal injury attorneys will fight tirelessly on your behalf to ensure you receive the compensation you deserve.
NO FEES UNLESS WE WIN
Protecting Your Rights Since 1983
Contact our Miami slip-and-fall attorneys for a free consultation now.
Hablamos Español
Sources:
FLA. STAT. § 768.0755. (2023).
FLA. STAT. § 95.11. (2023).
What Are the Elements of Negligence? (2022).
About the Author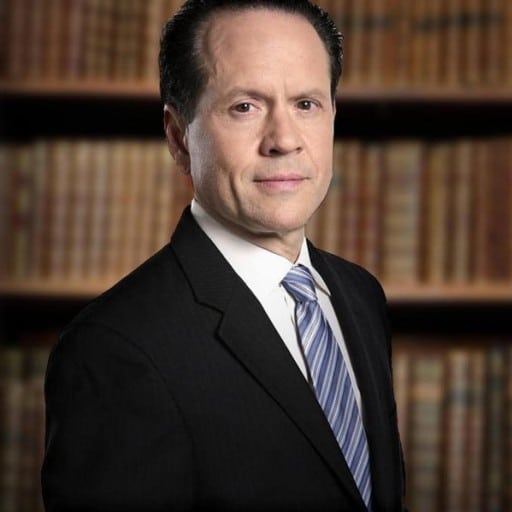 Jack G. Bernstein, ESQ.
Jack Bernstein is a hard-working and highly motivated personal injury attorney in Miami, Florida with over three decades of experience. He is a strategist and idea person, with a genuine passion for helping his firm's clients. If you've been injured, contact Jack Bernstein today for a free evaluation of your case.