There were over 6,100 hospitals in the United States as of 2021. Hospitals provide essential medical services to communities. Some are actively involved in medical research, and some prioritize treating specific illnesses and patients. However, most provide a range of emergency and critical medical treatments for everything from broken bones and lacerations to diseases.
People rely on hospitals and their staff for medical tests, giving birth, emergency medical care, and ongoing treatment. Unfortunately, not all patients receive an appropriate standard of care. Hospital infections, birth injuries, incorrect diagnoses, and inadequate care are some of the reasons patients may find themselves wondering how to sue a hospital. Suppose you've been affected by medical malpractice or negligence. In that case, it helps to understand your rights and how you'll benefit from hiring a medical malpractice attorney.
NO FEES UNLESS WE WIN
Protecting Your Rights Since 1983
Turn to the experts at Bernstein & Maryanoff and get your free legal consultation regarding your medical malpractice injury.
Hablamos Español
Why can someone sue a hospital?
Patients who've received substandard care or suffered injuries in a hospital may have grounds to sue. Family members of patients who died because of substandard care or injuries incurred in the hospital may also have grounds for a lawsuit. Victims can seek compensation through a lawsuit if they've experienced medical malpractice or negligence.
Medical malpractice
Medical malpractice includes unintentional and deliberate actions resulting in injury, death, or inappropriate patient care. One or more doctors or medical professionals may be liable for medical malpractice. 
Medical malpractice cases often hinge on the medical professional's failure to provide an acceptable standard of care. Our society operates on the principle of duty of care, which is how most people would act under the same circumstances. When people don't act the way the majority would in the same circumstances, and their actions cause someone harm, they're considered negligent.
A similar principle applies to medical professionals. The standard of care determines how most medical professionals would act under specific circumstances. When medical professionals don't act like most other professionals would, it can be argued that they didn't provide patients with a reasonable standard of care.
Examples of medical malpractice include the following:
Failing to order medical tests
Misdiagnosing patients
Performing unnecessary procedures
Providing incorrect treatments
To prove medical malpractice, victims must demonstrate that they had a reason to expect a professional standard of care and that a healthcare professional failed to deliver that care.
Medical negligence
Distinguishing medical negligence from medical malpractice can be tricky at first. Medical malpractice involves a professional failing to meet professional standards. Negligence can result from an accident or unintentional act resulting in harm.
Suppose you're in the hospital, and someone brings you dinner. They trip and drop the food tray on you, including a hot cup of coffee. The coffee scalds your arm. This is an example of negligence.
However, if a medical team makes mistakes during a surgical procedure, you can sue them for medical malpractice.
Accidents
You may have grounds to sue a hospital if you suffer injuries from hospital accidents, such as burns from surgical fires or broken bones from a fall. Suppose you're walking down the stairs and the handrail breaks, causing you to fall and suffer injuries. The hospital may be negligent for failing to provide functional safety equipment.
The hospital may also be negligent if workers fail to mark hazards. Suppose there's a leak in a water pipe, and the hospital's maintenance team fails to set out wet floor signs. You're unaware of the hazard, slip on the water, and suffer head trauma and back injuries. You have grounds for a lawsuit.
Florida's statute of limitations to sue a hospital
Every state sets a time limit for victims to initiate lawsuits. This is called the statute of limitations. The time limit depends on your state and the type of suit you're filing.
Florida gives victims of medical malpractice two years to file a suit against a hospital. This means your case must be filed with the court, and the defendants must be served within 730 days of the incident.
Those pursuing a general negligence case have four years, or 1,460 days, to file a lawsuit.
Florida's medical notice laws
Florida's medical notice laws apply to medical malpractice cases. In a standard negligence case, the plaintiff must file paperwork with the courts and serve the defendants. However, plaintiffs must complete an extra step to pursue a medical malpractice case. They're required to notify the defendants before they file their suit and comply with the requirements of Florida law.
What damages can be recovered?
Medical malpractice and medical negligence victims can seek economic (monetary) and non-economic (non-monetary) damages through a lawsuit. There may also be grounds to seek punitive damages in some cases.
Economic damages
Also called monetary damages, economic damages focus on calculable expenses stemming from the incident prompting the lawsuit. Victims can seek reimbursement for any expense arising from inappropriate or inadequate treatment or injury in a hospital. Examples of common monetary damages include the following:
Medical bills
Lost income
Transportation costs
Childcare fees
Burial and funeral costs
Non-economic damages
Also called non-monetary damages, non-economic damages let victims seek compensation for the personal toll they've suffered. Grounds for non-monetary damages include the following:
Grief
Loss of intimacy
Pain and suffering
Trauma
Punitive damages
Some victims may have grounds to pursue punitive damages. Punitive damages apply to cases involving reckless behavior. Winning punitive damages requires you to prove the medical professional acted with intent to harm or knew their actions would likely cause harm.
Why is it best to hire an experienced medical malpractice attorney?
Miami residents can turn to an expert medical malpractice lawyer at Bernstein & Maryanoff to discuss their medical malpractice cases. Our legal team will confirm you have grounds for a lawsuit and help you calculate the damages you seek. Since claimants filing medical malpractice cases must comply with Florida's medical notice laws, we'll handle all the paperwork required to ensure we meet the legal requirements so your case can proceed.
Our job is to handle the legal matters while you recover. We'll guide you through the process, explain what to expect during settlement negotiations, and help you make informed decisions until you get the compensation you deserve.
NO FEES UNLESS WE WIN
Protecting Your Rights Since 1983
Contact Bernstein & Maryanoff today to schedule a free consultation on your medical malpractice case.
Hablamos Español
Sources:
Number of all hospitals in the United States from 1975 to 2021. (2023).
O'Neill, M. (2022). Family wins $14M medical malpractice verdict over son's botched surgery.
About the Author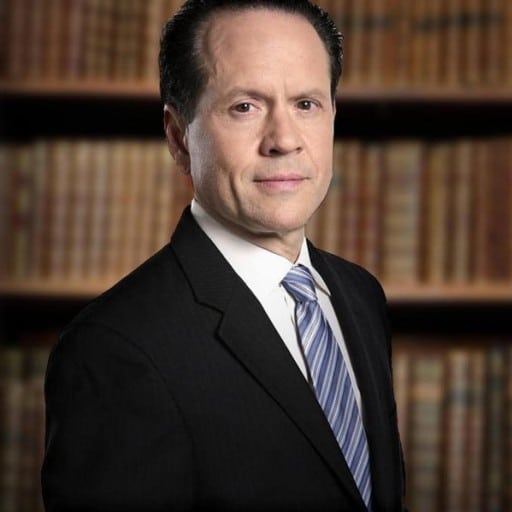 Jack G. Bernstein, ESQ.
Jack Bernstein is a hard-working and highly motivated personal injury attorney in Miami, Florida with over three decades of experience. He is a strategist and idea person, with a genuine passion for helping his firm's clients. If you've been injured, contact Jack Bernstein today for a free evaluation of your case.