What To Do if You Are Bitten by a Dog
Accidents happen, even in the most careful environments. Whether you're bitten by a beloved family companion or an unfamiliar pet, it's imperative you ensure your safety and well-being immediately.

At Bernstein & Maryanoff, we believe in a compassionate and thorough approach to your unique circumstances. Our team of experienced legal professionals is here to guide you through the entire process.
Call our law offices today for a free consultation.
What to do if you are bitten by a dog
Dog bites can be scary and potentially dangerous. It's important to understand what to do if you find yourself in this situation.
If you encounter an aggressive dog
Encountering an aggressive dog can be frightening, but following a few specific action steps can help reduce your risk of injury:
Don't panic: It's important to remain as calm as possible. Sudden movements and loud noises can sometimes escalate a dog's behavior.
Don't try to run: Running may trigger a dog's natural instinct to chase, making the situation worse
Stand still: Avoid sudden movements and stand tall with your arms at your side
Don't make eye contact: Direct eye contact can be seen as a challenge by the dog
Make fists: Keep your fingers together and fists low to reduce the likelihood of the dog biting your fingers
Distract the dog with another object: If you can find one, use an object like a bag, jacket, or bicycle to create a barrier between you and the dog
Fight back: If the dog does attack, use any available objects to protect yourself and try to fend the dog off
Protect your face and neck: If you are forced to the ground, curl up in a fetal position and protect your face and neck
What does Florida law say about dog bites?
Every state is different, but Florida has specific dog bite laws to ensure the safety of its residents and its visitors. Statute 767.04 holds dog owners liable for injuries caused by their dogs. This applies whether the dog bite occurs on public property or while the victim is lawfully on private property. However, it's important to note that certain factors can affect the claim.
What should I do If I am bitten by a dog?
If you happen to be bitten by a dog, take immediate action to protect your safety and your legal rights.
Document the scene and the details (if it can be done safely): As soon as you can, try to document the scene where the dog bite occurred and gather relevant details. If it's safe to do so, take photographs of the location, the dog, and visible injuries.
Exchange information with the dog's owner: If possible, get all the information you can from the dog's owner. It's important to understand that a dog owner may be protective of their animal and become defensive about the subject. Don't take the risk if you feel this could become a combative situation. If you can, however, gather this information:
Name: Get the owner's full name. Make sure you have accurate spelling.
Address: Ask for the owner's address and note the address of the attack, if it was different
Phone number: Their phone number will be important for you or a representative to reach them
Insurance company: Ask about homeowner's insurance or any other insurance information that might be related to their pets
Gather witnesses' contact information: If there are any witnesses on the scene, it's important to get their contact details. They can be crucial to your case if you need to pursue legal action.
Seek medical care: Your health and safety are top priorities. Regardless of the severity of the bite, it's important to seek medical attention quickly. Even minor bites can lead to infections or complications if left untreated. You will also need medical evidence should you need to pursue further action.
Call animal control to report the dog: Reporting the dog bite incident to local authorities is essential for both your safety and the safety of others. By reporting the incident, you could help prevent future incidents. Animal control agencies can investigate the dog's behavior, determine the level of threat it poses, and take action to ensure public safety, if necessary.
What should I do if my dog is bitten by another dog?
Cases between two animals can be a little trickier. If the bite was considered self-defense, the owner of that dog may not be held liable. However, in some situations, the courts may decide to have the dog put down if they believe it's a dangerous animal.
Contacting an attorney when you encounter an incident like this is important. They may be able to help you recover expenses like veterinarian bills.
Florida's dog bite laws 767.04
Florida's dog bite law holds dog owners responsible for bites that occur in public or on private property as long as the victim is there lawfully. However, there are a few important considerations regarding liability and exceptions:
Liability in dog bite claims: The law makes dog owners strictly liable for injuries caused by their dog biting someone, regardless of the owner's knowledge of previous behavior. This means the owner is held responsible for their dog's actions even if they have no history of aggression.
Comparative negligence: Florida follows a comparative negligence system. This means that if the victim's actions contributed to the situation in any way, their compensation might be reduced by the percentage of fault.
It's also important to note that cases involving dog bites might be considered criminal in some instances. An example would be if the dog owner knew about the dog's aggressive tendencies but didn't warn the victim or attempt to keep them safe.
Florida's dangerous dog statute
In cases where a dog has a history of aggressive behavior, Florida's dangerous dog statute may apply. This could lead to more severe consequences for the owner. It could even result in criminal charges.
A dog bite claims defenses and exceptions:
Certain defenses and exceptions can impact the outcome of a dog bite claim. A few examples are:
The dog was defending the owner or someone else: If the dog was acting in defense of its owner or another person, this could be used as a defense to try to lessen the owner's liability
The bite victim was trespassing: If the person was on the property illegally when the dog bite occurred, the owner could have a viable defense
The biting victim provoked the dog: The owner could argue that the dog's actions were a response to being provoked by the victim. If it's proven, it could greatly diminish the owner's responsibility.
Dangerous dog signs were prominently displayed: The owner is responsible for posting warning signs if they have a dog with a history of aggressive behavior. The owner could likely be held less accountable if these signs were posted correctly.
How can a dog bite attorney help me?
Dog bites can be physically and emotionally overwhelming, but hiring an experienced attorney can help alleviate some of the pressure. A good personal injury attorney can give you invaluable support and expertise to help you navigate this serious situation.
Explain your rights
A dog bite attorney specializes in this specific area of law and deeply understands the relevant statutes and regulations. They can clearly explain your rights, legal options, and the steps involved in pursuing a claim.
Case assessment
Your lawyer will meticulously evaluate the details of your incident. For example, they will assess the severity of your injuries and all the circumstances that led to the event. They can then tell you if you have a strong enough case to proceed.
Evidence collection
Gathering evidence is crucial to every case, and a lawyer knows what to collect. This might include medical records, photos, witness statements, and expert opinions. They will collect what they need and preserve it for your case.
Negotiations
Dealing with insurance companies can be challenging and unpleasant. Their primary goal is to minimize payouts. An experienced attorney will do the negotiating for you. They know how to reach fair settlements.
Legal filing
If negotiations with insurance companies do not yield fair results, your attorney may file a lawsuit. They'll ensure all the necessary legal documents are filed at the appropriate time.
Representation
Throughout the entire process, your attorney will act as your advocate to protect your interests. They'll present your case in court if necessary.
Knowledge of local laws and regulations
Dog bite laws vary greatly from state to state. You need an advocate with a strong knowledge of these laws who can get you the compensation you deserve.
What damages can I recover from a dog bite?
Depending on the severity of a dog bite, the average compensation for damages is just under $50,000. But there are some cases where victims have received up to $100,000. These amounts include both economic and non-economic damages.
Economic damages are the monetary losses a dog bite victim encounters. They might include medical expenses, lost wages, property loss, etc.
Non-economic damages are the damages that can't be calculated, such as mental anguish and pain and suffering.
When should you contact a lawyer?
If you've been injured by a dog bite, you've already had a distressing experience — one that requires immediate action. Florida has laws in place to protect victims like you and to protect public safety.
Holding dog owners accountable for their pets' actions is the right thing to do, and getting the help of an attorney will make it an easier process.
When a dog bite disrupts your life, know you can control the situation. We can help you navigate the complexities of dog bite laws and ensure your rights are protected and you get the compensation you deserve. Protecting Your Rights Since 1983
Call our law offices today for a free consultation.
Citations:
Comparative Negligence. (2022).
FLA. STAT. § 767.04. (2023).
FLA. STAT. § 767.12. (2023).
Tukua, D. (2020). What You Should Do If You Encounter An Aggressive Dog, And Other Safety Tips.
About the Author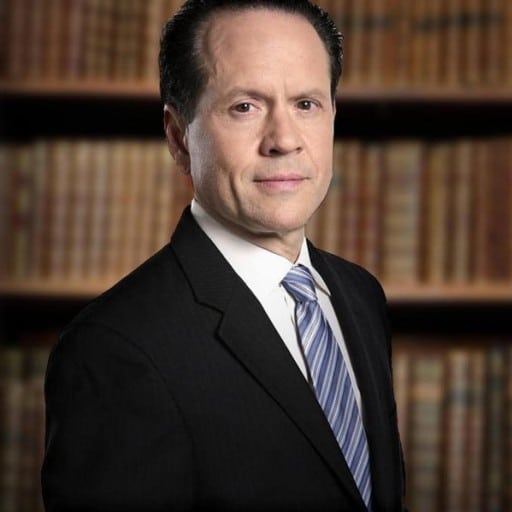 Jack G. Bernstein, ESQ.
Jack Bernstein is a hard-working and highly motivated personal injury attorney in Miami, Florida with over three decades of experience. He is a strategist and idea person, with a genuine passion for helping his firm's clients. If you've been injured, contact Jack Bernstein today for a free evaluation of your case.