National Passenger Safety Week
In 2020, the United States had a population of over 331 million and was also home to over 275 million registered vehicles. Considering that over 18% of Americans were 14 and under that year and unable to drive, there were more registered vehicles than eligible drivers.
These numbers illustrate the importance of motor vehicles in American society. Many people need vehicles to get to work, while others favor the convenience vehicles offer. Recreational activities include vehicles, with people attending and displaying vehicles at car shows from coast to coast.
Although motor vehicles are essential in American society, automobile accidents are commonplace. Car accidents claim tens of thousands of lives, while another 4.4 million receive significant injuries in crashes. National Passenger Safety Week is an annual event striving to raise awareness about car crashes and eliminate preventable road accidents.
When is National Passenger Safety Week?
National Passenger Safety Week occurs in January each year. It's held in the last whole week of the month. 2023 marks the first year the National Highway Traffic Safety Association (NHTSA) has included National Passenger Safety Week in its calendar listings, underscoring its significance.
What is the goal of National Passenger Safety Week?
National Passenger Safety Week encourages passengers to take action against unsafe drivers. Each year, millions of people carpool to work or school or get rides to recreational destinations with friends or family members. You may notice unsafe driving practices when you're getting a ride with someone. Speaking out could save your life and prevent a car accident.
What are the leading causes of automobile accidents?
From wildlife to mechanical failures, many things cause car crashes. The following causes are among the most common:
Aggressive driving. Aggressive driving includes unsafe practices such as tailgating or passing on the shoulder. These are situations when a driver's actions eliminate the time or distance needed to respond to changes in road conditions. For example, when a driver tailgates, they don't give themselves enough space to react if the vehicle in front of them stops abruptly.
Distracted driving. Distracted driving refers to anything that allows focus to be taken off the road. This category encompasses reckless choices, such as texting and driving, and everyday activities, such as changing radio stations or drinking coffee while behind the wheel.
Drunk driving. Consuming alcohol, taking prescription medications, and using illegal drugs can all impair your judgment. A driver under the influence has slower response times and may make irrational decisions while driving, causing accidents.
Failing to stop. Many drivers don't come to a complete stop at stop signs or run red lights. Failing to stop at intersections causes crashes because the vehicles failing to stop collide with the vehicles that have the right of way.
Speeding. Speed limits factor in road conditions, proximity to schools and homes, and other factors that affect drivers. Exceeding the speed limit gives drivers less time to slow down or stop when necessary, causing accidents. Driving at high speeds can also cause drivers to lose control of their vehicle, resulting in a car crash.
Driving Tips
Some simple habits can improve driver safety and prevent accidents. There are also deliberate steps drivers can take to reduce their chances of being in an accident.
Check the weather.
Bad weather causes hundreds of accidents each year. Taking time to review weather reports improves your safety while driving. You can give yourself extra time or alter your routes if you know roads are icy. This can enable you to drive carefully and use the safest routes available.
Check your mirrors.
It's easy for someone to bump into a mirror when walking beside your vehicle. A slight nudge can mean the difference between a clear view beside or behind your vehicle or blind spots shielding potential hazards from view. Your mirrors are critical when backing up and changing lanes, and ensuring they're correctly positioned can prevent accidents.
Stop at stop signs.
Whether you're approaching a stop sign, red light, or four-way stop, you should be prepared to come to a complete stop. Entering an intersection when you don't have the right of way can cause severe accidents resulting in injuries or death.
Eliminate distractions.
Put your cell phone away and take time to eat before you depart to avoid common distractions. You need to stay focused while driving, and avoiding things that reduce your focus will help you avoid distracted driving accidents.
NO FEES UNLESS WE WIN
Protecting Your Rights Since 1983
Have you been injured in a car crash due to an unsafe driver?
Hablamos Español
Give yourself extra time.
Many people speed because they're in a hurry. Feeling pressed for time can also cause you to eat while driving or engage in aggressive practices, such as tailgating. An extra 15 minutes can give you the time you need to get ready and leave with enough time to reach your destination without speeding or driving recklessly.
Observe the speed limit.
Obey the posted speed limit to prevent speed-related crashes. High-speed car crashes increase the chances of severe injuries or death. Maintaining the speed limit helps prevent accidents and reduces the severity of injuries if you are in an accident.
Take a defensive driving course.
Defensive driving courses teach you to monitor other drivers and anticipate their actions. Being vigilant and aware can help you take measures to prevent another driver from causing a crash.
Wear your seat belt.
The NHTSA reports that over half of all 2020 car crash fatalities involved people who didn't use their seat belts. Wearing a seat belt prevents severe injuries because the belt can prevent you from being ejected from the vehicle during an accident.
How can a car accident attorney help if you've been in a car crash?
Contact a car accident attorney to discuss your car accident. You'll receive a free consultation from an attorney with years of experience handling car accident cases. Our experts will ensure you understand and protect your rights. We'll investigate your accident and fight to get you the compensation you deserve.
Sources
Age distribution in the United States from 2011 to 2021. (2023).
Annual United States Road Crash Statistics. (2022). 
Number of motor vehicles registered in the United States from 1990 to 2020. (2023).
QuickFacts United States. (2022).
Seat Belts. (2022).
About the Author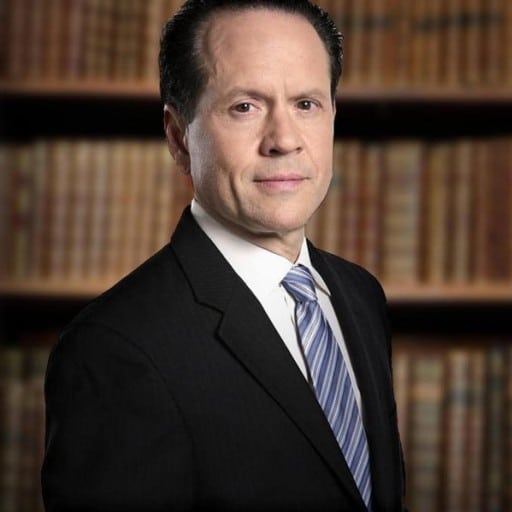 Jack G. Bernstein, ESQ.
Jack Bernstein is a hard-working and highly motivated personal injury attorney in Miami, Florida with over three decades of experience. He is a strategist and idea person, with a genuine passion for helping his firm's clients. If you've been injured, contact Jack Bernstein today for a free evaluation of your case.