How Long Do You Have to File an Insurance Claim?
Insurance provides a financial safety net. When unexpected accidents create upheaval, insurance limits the financial impact, enabling you to repair or replace vehicles, homes, or other items.
Auto insurance is one of the most common types of insurance people purchase because most states make it a legal requirement for vehicle owners. In 2020, the United States had less than 83 million owner-occupied homes, while the number of registered vehicles in the country totaled more than 275 million, illustrating that a notably higher number of people deal with auto insurance policies each year.
In 2020, car accidents caused more than 2.28 million injuries and 38,824 fatalities. In addition to accidents causing injury or death, millions of car accidents cause property damage. You must file a claim to receive compensation from an insurance company for repair or replacement costs. Each state determines how much time you have available to file that claim.
When should you file an insurance claim?
You should pursue a car insurance claim as soon as possible. You may receive economic, non-economic, and punitive damages from your claim. Your claim has to be processed and approved after you file a claim with insurance, so the sooner you file, the sooner they'll resolve your claim.
How long after an accident can you file a claim?
How long do you have to file an insurance claim? The deadline for filing a claim after a car accident depends on the statute of limitations for the state where the accident occurred. The statute of limitations applies to most cases, and you typically cannot file a successful claim once the statute expires.
The statute of limitations applicable to property damage claims in each state is as follows:
The statute of limitations that apply to personal injury claims are as follows:
Depending on the nature of the accident, there are some exceptions. For example, Nebraska reduces the statute of limitations to two years for accidents involving wrongful death claims.
What happens when you file an insurance claim?
Start by contacting the appropriate insurance company. For example, car accident victims file with their insurance company, not the other driver's insurance company.
An insurance adjuster investigates the cause of the accident and determines the scope of damage caused by the accident. Insurance companies may review the accident report filed by police to help identify the at-fault driver and talk to witnesses.
The adjuster may approve your claim once they complete their investigation. In this case, you'll receive a notification of the amount. They may also reject your claim. It's also possible that your insurance company won't offer as much compensation as you feel you deserve. In that case, you may need to appeal or take legal action to resolve your claim.
How can a car accident attorney help you with your insurance claim?
Car accidents are stressful events and can be life-altering. A car accident attorney is your advocate after an accident. Your attorney will explain your legal obligations after an accident, such as remaining at the scene, and let you know how to protect your rights. Your attorney will investigate your accident and negotiate with insurance companies to get you the highest amount of compensation possible.
NO FEES UNLESS WE WIN
Protecting Your Rights Since 1983
Contact our experienced car accident attorneys for a free consultation and find out how we can help you resolve your car accident claim.
Hablamos Español
You can contact us from the scene of the accident. We're standing by to assist you through every step of the claim process.
Sources
Bieber, C. (2022). Car Accident Statute of Limitations 2023 Guide.
McMaken, L. (2022). 4 Types of Insurance Policies and Coverage You Need.
Number of owner occupied housing units in the United States from 1975 to 2021. (2023).
Number of road traffic-related injuries and fatalities in the U.S. from 1990 to 2020. (2023).
Rudden, J. (2022). Car insurance in the U.S. – statistics & facts.
About the Author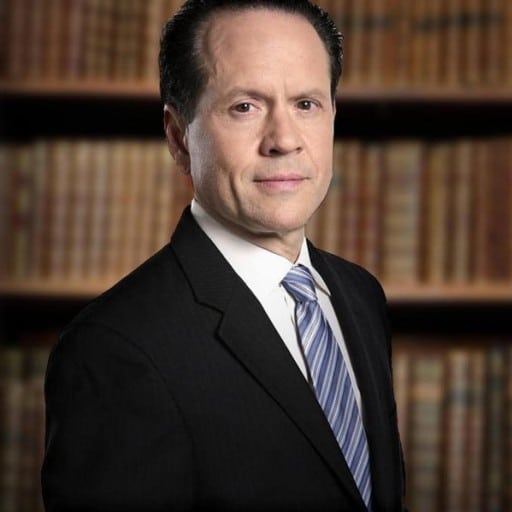 Jack G. Bernstein, ESQ.
Jack Bernstein is a hard-working and highly motivated personal injury attorney in Miami, Florida with over three decades of experience. He is a strategist and idea person, with a genuine passion for helping his firm's clients. If you've been injured, contact Jack Bernstein today for a free evaluation of your case.