How Many People Die in Car Accidents Every Year?
Many of us use our cars every day to get us to the places we need to go. We don't always think about the numbers but car accident statistics can reveal some of the very real dangers of driving. Understanding how many car deaths there are in the United States each year can help us act in ways that improve safety. Each day, our car accident lawyers see the devastation and suffering caused by accidents. Here is some sobering information on how many people die in car accidents.
How Many People Die Each Year in Car Accidents?
38,824 people¹ died in car accidents in the United States in 2020, an average of over 100 mortalities per day in the United States. You can look at a list of car accidents by state² for car deaths per year USA and see where your region stands on fatality numbers.
How Many People Die From Car Accidents Each Year in Florida?
Auto accident deaths have been steadily increasing each year in the State of Florida since 2017. Between 2020 and 2017, the annual increase in accident fatalities increased by 300 deaths. There are an average of 3,278 automobile deaths per year in the State of Florida³.
Fatal Car Accident by year in Florida
2020: 3,484
2019: 3,273
2018: 3,224
2017: 3,184
2016: 3,226
Where Does Florida Rank for Car Accidents?
Florida ranks third in the United States for car accidents per vehicle miles traveled. Only Texas and California have higher death in car accident rates per miles traveled. The United States Census Bureau reports that the overall state population for Texas, California, and Florida was the following:
Texas: 28.64 Million
California: 39.35 Million
Florida: 21.22 Million
Are Car Accident Deaths Increasing or Decreasing?
Accident deaths are increasing. Car accident statistics 2019 found that there were 36,096 car accident deaths per year in the United States. 38,824 people died in 2020 – an increase of 2,728 highway deaths in one year.
The occurrence of how many car deaths in the US each year has declined in 2020 from 2019. However, the overall number of traffic yearly car deaths increased to the highest levels since 2007.
Car Crash Statistics and Deaths
Single And Multi-Vehicle Accident Deaths
Car accident deaths in Florida are roughly equal in terms of single-vehicle and multi-vehicle deaths. In 2019, 1,588 of Florida car accident fatalities⁴ were in single-vehicle crashes, while 1,595 of fatalities occurred in crashes involving two or more vehicles. This is a 50-50 percent split in fatalities occurring in single and multi-vehicle accidents.
Seat Belt Use and Car Accident Deaths
90% of people on the roads in Florida use their seat belts

Of those killed in car accidents, 902 – or 56% – of vehicle occupants were wearing a seatbelt.

42% of motor vehicle occupants killed in car accidents in Florida were not wearing seatbelts. 669 of those killed in Florida car accidents in 2019 were not wearing a seatbelt at the time of the crash.

For 2% of car accident fatalities, the status of their seatbelt use at the time of the crash is unknown.
People not wearing a seatbelt make up only 10% of those on the roads. However, they represent 42% of motor vehicle accident fatalities.
States with lower seat belt use have a higher percentage of car crash fatalities. For example, New Hampshire has just 71% observed seat belt use. In New Hampshire, non-seatbelt users comprise 62% of traffic fatalities, whereas they are just 42% of fatalities in the State of Florida. In Oregon, where seat belt use is the highest in the United States, fatalities of those not wearing seatbelts comprise 28% of all motor vehicle accident deaths.
Deaths by Miles Traveled
Even though accident deaths rose in 2020, the total number of miles traveled decreased. Americans traveled by car 11% less in 2020 as compared to 2019. In 2020, the odds of dying in a car crash per mile is 1.37 per 100 million vehicle miles, while only 1.11 fatalities in 2019 for the same amount traveled. Not only did traffic deaths increase overall, but they increased even more significantly per mile traveled.
Car Accident Deaths During the Pandemic
Car accident deaths increased during the pandemic⁵, both overall and in relation to total miles traveled. There are many categories and characteristics that saw increases in car deaths per year, contributing to the overall upward trend.
Some categories include:
People not wearing seatbelts (up 15%)

Crashes in urban areas and urban local/collector roads (up 15% and 12%)

Speeding as a contributing cause to the crash (up 11%)

Alcohol as a contributing factor (up 9%)

Night crashes (up 11%)

Weekend crashes (up 9%)

Rollovers (up 9%)
How Many Car Accident Deaths Are There Among Children?
About 3% of traffic fatalities involve children. Tragically, in the year 2020, 1,093 children died in car crashes. Of those 1,093 mortalities in 2020, 21% of the deaths were related to drunk-driving, totaling 229 child deaths attributed to drunk driving.
Contributing Factors for the Increase in How Many Car Accidents per Year Involve Children?
Child traffic injuries decreased in 2020 from 2019. There was a 24% decrease in injuries overall. However, the total number of fatalities rose in 2020 for children to 1,093 from 1,064 in 2019. An average of three children each day are killed in traffic crashes.
Inappropriate restraint use (seat belts and car seats) is a significant contributing factor to child traffic deaths. 42% of child passengers killed in vehicle crashes were not in the proper restraints. If the vehicle driver was not using a seatbelt, there is a 65% likelihood⁶ that the child was also improperly restrained.
Car Accident Deaths and Wrongful Death Claims
Traffic fatalities are rising. There may be several reasons for the number of car accident deaths per day USA, but one thing remains the same – if you are the victim of an accident, you have rights.
If you lose a loved one to a car accident in Florida, you may bring a wrongful death claim against the party or parties responsible for the accident. The compensation you receive may cover final medical expenses, lost income, personal support, and the anguish of losing a loved one.
If you have lost a loved one in an accident, you don't have to work through the claims process alone. Our professional and dedicated vehicle accident lawyers help families after losing a loved one in an accident. Contact us today for a free consultation about your situation.
Sources:
¹NHTSA Releases 2020 Traffic Crash Data.(2 March 2022) National Highway Traffic Safety Administration. Retrieved 3 June 2022.
²Fatal Car Accidents by State 2022. World Population Review. Retrieved 3 June 2022.
³Deaths From Motor Vehicle Crashes. Florida Health Charts. Retrieved 3 June 2022.
⁴Fatality Facts 2020 by State. Insurance Institute for Highway Safety. Retrieved 3 June 2022.
⁵2020 Fatality Data Show Increased Traffic Fatalities During Pandemic. National Highway Traffic Safety Administration. Retrieved 3 June 2022.
About the Author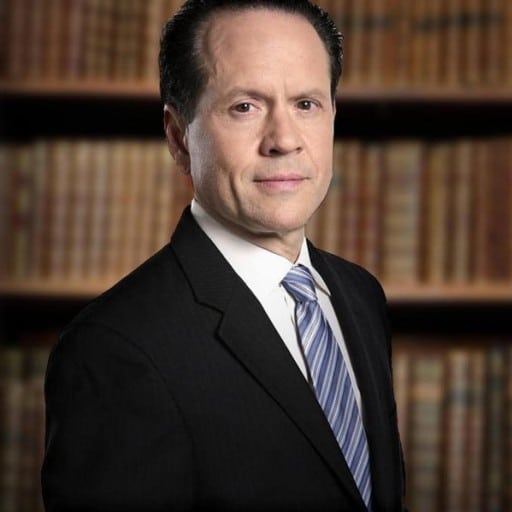 Jack G. Bernstein, ESQ.
Jack Bernstein is a hard-working and highly motivated personal injury attorney in Miami, Florida with over three decades of experience. He is a strategist and idea person, with a genuine passion for helping his firm's clients. If you've been injured, contact Jack Bernstein today for a free evaluation of your case.