Is Florida a No-Fault State?
Florida has been a no-fault state for automobile insurance since 1972, but that could all be about to change. Senate Bill 54¹ (SB 54), which passed in April, would eliminate the no-fault Florida law. Eliminating this law would mean increased required coverage and huge changes for the state. 
Proponents of the bill argue that this will bring down the cost of insurance premiums for drivers in Florida. However, the bill's opponents claim that it will only increase premiums and provide fewer protections for motorists in an accident. What does this mean for drivers in Florida? Here's a closer look at Senate Bill 54 and what it could mean for the future of automobile insurance in the Sunshine State.
What Is a No-Fault State?
The no-fault system² was developed in the United States in the 1970s and implemented in many states since then. No-fault states eliminate the need for a tort system, where an injured party must prove negligence to recover damages from a responsible party.
No-fault states also take the insurance burden out of the equation, as the state assumes the driver's insurance to cover all medical costs, including rehabilitation and lost wages.
What Would Senate Bill 54 Do?
While Florida has been a no-fault state since 1972, the recent legislation would flip the state back to a "full tort" system, meaning that insurance companies would have to prove that a driver was at fault before they could be legally held accountable.
The bill would also require drivers to carry $10,000 in medical coverage which is double the current amount required by law. While the no-fault system is similar to a tort system in that an injured party must prove negligence for compensation, the difference is that insurance companies are held responsible in no-fault states for the medical expenses of an accident victim.
Under a tort system, insurance companies would only be responsible for a driver's medical expenses if they could prove that the other driver was negligent.
So, while the tort system is more flexible and allows more legal aid for accident victims than a no-fault system, it also makes insurance companies more responsible for accident victims' medical bills.
For example, if a driver is involved in an accident, the other driver's insurance company could argue that they were negligent. If they won, the first driver would be liable for the medical bills.
What Is Florida's No-Fault Law
According to this law, drivers have to insure themselves for personal injury protection in case of an accident. This coverage is called Personal Injury Protection (PIP) and provides coverage for up to $10,000. 
Florida has a 10/20/10 rule under the no-fault law. The 10/20/10 rule means that someone injured in a car accident would receive:
$10,000 per person as bodily injury coverage

$20,000 per accident as maximum bodily injury coverage

$10,000 for property damage

$5000 for death due to accident-related injuries
The policy protects you, your family, and your property. However, this doesn't mean that a negligent driver isn't accountable for the damage they caused. You can still file a claim directly against another driver deemed responsible for causing the accident.
Minimum Car Insurance Coverage Requirements in Florida
Currently, under no-fault Florida law, drivers with a vehicle registered in the state must have the following³:
A minimum of $10,000 PIP and PDL (Property Damage Liability) insurance coverage

Continuous coverage, even for inoperable vehicles, and regardless of the vehicle's location

Insurance purchased from a licensed Florida agent
The state also requires that you surrender your plates and registrations before canceling your Florida policy when moving to another state.
Senate Bill 54 would remove the PIP requirement currently under no-fault insurance in Florida and increase the bodily injury coverage limit to $25,000. 
What Does Senate Bill 54 Mean for Florida Drivers?
In Florida, no-fault insurance is under reform, as many people in the state have been fighting for. The introduction of SB 54 was supposed to improve the standards, but it is still met with mixed feelings.
The controversy lies in the fact that it could drastically increase insurance premiums because of the requirement for additional bodily injury coverage. There's a fear among some lawmakers that getting rid of PIP will only lead to more lawsuits, costing the state more money. 
Of course, many people also feel that the lawmakers who favor the bill are only seeking to line their own pockets because of the anticipated increase in lawsuits.
Whatever your stance on the bill, it's important to note that the changes will affect the state's requirements for drivers. Under this new bill, drivers would need to check with the DMV for new requirements and with their insurance providers for policy changes.
Sources:
¹C/S C/S S/B 54: Motor Vehicle Insurance. The Florida Senate. Retrieved 20 May 2022.
²Background on: No-fault insurance. Insurance Information Institute. Retrieved 20 May 2022.
³Florida Insurance Requirements. Florida Highway Safety And Motor Vehicles Retrieved 20 May 2022.
About the Author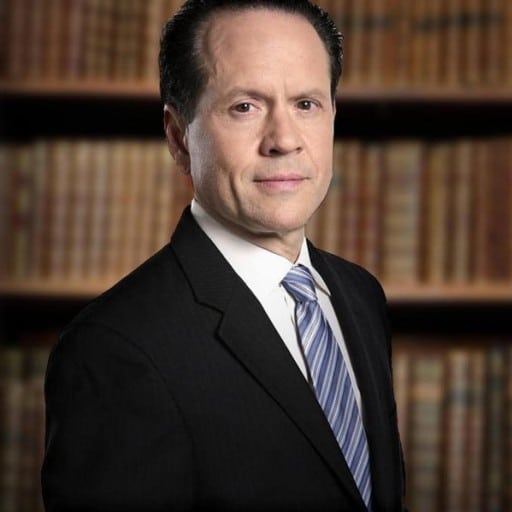 Jack G. Bernstein, ESQ.
Jack Bernstein is a hard-working and highly motivated personal injury attorney in Miami, Florida with over three decades of experience. He is a strategist and idea person, with a genuine passion for helping his firm's clients. If you've been injured, contact Jack Bernstein today for a free evaluation of your case.