Thousands of people have taken the drug Elmiron. But researchers say that the drug meant to help with bladder discomfort may cause serious health complications, including retina damage and blindness1.
If you have suffered unintended side effects, you may deserve compensation through an Elmiron class-action lawsuit. Our personal injury lawyers help people harmed by dangerous medication to claim a fair payment for their damages.
What Is Elmiron Medicine Used For?
Elmiron is a prescription medication that treats interstitial cystitis. It treats bladder pressure and pain by forming a protective layer on the bladder to protect it from irritating substances in urine.
What Is Elmiron Used To Treat?
Elmiron medicine (pentosan polysulfate sodium) is used to treat people suffering from interstitial cystitis. They may experience a variety of symptoms, including:
Pain that worsens as the bladder fills

Needing to empty the bladder frequently, more than normal

Feeling the urge to urinate even when the bladder is empty

Discomfort during sex

Ulcers in the bladder
Pain may occur in the bladder, lower stomach, back, or pelvis. It may be dull, stinging, or piercing. Only a small percent of people suffering from interstitial cystitis2 experience ulcers in the bladder.
NO FEES UNLESS WE WIN
Protecting Your Rights Since 1983
Need Help With a Medical Claim?" subtitle="Our team of experts can investigate your case.
Hablamos Español
What Is Elmiron 100 mg Used For?
Most capsules come in 100 mg amounts and work differently than typical over-the-counter pain-relieving medicine. While it is used to treat pain or discomfort in the bladder, it must be taken continuously in order to achieve the desired pain relief.
What Are the Side Effects of Elmiron?
There are two primary side effects of this medication:
1. Eye problems
Pigmentary maculopathy

Trouble reading

Blurred vision

Increased time needed for eyes to adjust to the light
2. Bleeding
Easy bruising

Nosebleeds

Bleeding in the gums

Blood in stools
The risk of bleeding may increase if the person takes other medication like anti-inflammatory medicines and large amounts of aspirin.
Other side effects3 may include:
Hair loss

Pain

Nausea

Headache

Diarrhea

Rash

Dizziness

Other side effects
Elmiron Lawsuit FAQs
What Is an Elmiron Lawsuit?
An Elmiron lawsuit is a claim for compensation brought by a person who has taken the drug and then experienced maculopathy or other vision damage. The person can seek a settlement for financial losses and pain and suffering they experienced after taking Elmiron.
NO FEES UNLESS WE WIN
Protecting Your Rights Since 1983
We'll Fight for Justice" subtitle="If you suffered side effects from Elmiron, contact our lawyers to see if you have a case.
Hablamos Español
What Is the Basis for an Elmiron Lawsuit?
An Elmiron lawsuit is a personal injury claim. The basis of the claim is that someone is hurt because of someone else's actions. In this case, the foundation of the claim is that a dangerous drug harmed the victim.
The manufacturer of a prescription drug may be legally liable for prescribing an unreasonably dangerous medication. In addition, a patient may claim medical malpractice if the drug is prescribed when it is not appropriate or without communicating the risks associated with the drug.
What Is the Current State of the Elmiron Lawsuit?
Elmiron lawsuits are currently in the stage of consolidated multidistrict litigation. That means that many cases have been brought together in one place for preliminary legal proceedings. Consolidated proceedings help the plaintiffs pool their resources to participate in discovery and seek a fair resolution to their cases.
Monthly status conferences continue to move the litigation forward. The court has issued case management orders governing discovery. A few cases act as bellwether cases to guide the efficient resolution of claims. Hundreds of lawsuits have been filed in both federal and state courts.
The number of claims is expected to grow4 as the awareness of eye damage associated with the drug continues to be more well-known.
Can I Sue Elmiron Drug Company for Vision Problems?
If you have suffered eye or vision problems after taking the drug Elmiron, you may be able to file a lawsuit. You may receive financial compensation, but you must take action to bring a claim.
Whether you can receive compensation and what Elmiron lawsuit settlement amounts would depend on several factors, including:
How long you used the drug

What vision changes and problems you suffer after taking the drug

The proximity between taking the medication and experiencing vision problems

Circumstances under which you have prescribed the drug
Our lawyers can evaluate your case, and investigate the circumstances along with what is Elmiron medication used for in your circumstance in order to determine if you qualify for compensation. We can value your case and explain the steps to claim your payment.
How Do I File an Elmiron Lawsuit?
To file an Elmiron lawsuit, you draft the appropriate legal documents for a personal injury claim. Your legal documents are customized to your case and must state how you are a victim and what happened to cause harm. Because there are already hundreds of lawsuits pending, there are important considerations for joining existing lawsuits and the most appropriate jurisdiction to file the claim.
Our experienced personal injury lawyers understand these complex issues involved in bringing a claim. We can help you navigate these steps to make the legal process efficient and successful in your case.
How Much Are Elmiron Settlements?
Elmiron lawsuits are ongoing so it is not yet clear what compensation amounts will be determined. Under the law, you have the right to claim fair compensation for your losses under current personal injury law. Our lawyers can help you explore damages in your case and explain how multidistrict litigation and the consolidation of claims may play a role in determining the amount you receive for Elmiron damage.
Lawyers for Elmiron Claims
At Bernstein & Maryanoff, we are Miami's experienced personal injury attorneys. We are lawyers with proven results, extensive experience, and a passion for justice.
Our lawyers represent victims in a variety of claims, including claims involving harmful pharmaceutical drugs.
If you have experienced eye damage after taking Elmiron bladder medication, we invite you to contact our lawyers for a consultation about your case.
Sources:
1Hicks, T. (13 October 2019) This Common Bladder Medication May Damage Your Vision. Healthline. Retrieved 10 May 2022.
2Abedin, S. (3 November 2021) Interstitial Cystitis. WebMD. Retrieved 10 May 2022.
3Janssen Pharmaceuticals. Important Safety Information. Elmiron. Retrieved 10 May 2022.
4United States District Court. District of New Jersey. Elmiron (Pentosan Polysulfate Sodium) Products Liability Litigation. Retrieved 10 May 2022.
About the Author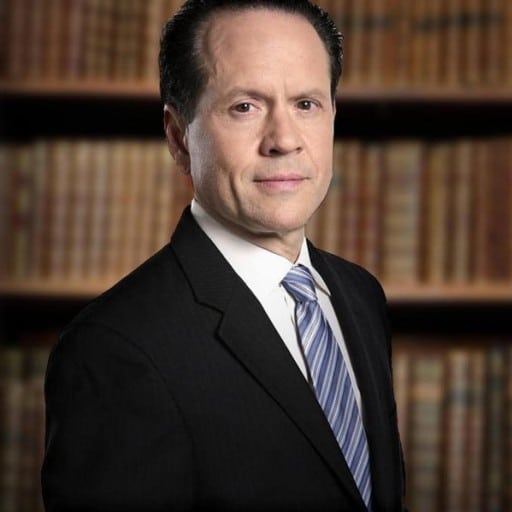 Jack G. Bernstein, ESQ.
Jack Bernstein is a hard-working and highly motivated personal injury attorney in Miami, Florida with over three decades of experience. He is a strategist and idea person, with a genuine passion for helping his firm's clients. If you've been injured, contact Jack Bernstein today for a free evaluation of your case.