Post-Anesthesia Care Unit Negligence: Everything You Need to Know
One of the most dangerous parts of any surgical procedure is anesthesia. In fact, the National Library of Medicine reports a total of 17,116 anesthesia errors¹ in a seven-year period. That's thousands of life-threatening errors each year. Sadly, when patients are harmed from anesthesia, it is preventable.
If you or a loved one has been harmed after undergoing anesthesia, you may deserve financial compensation. The Bernstein & Maryanoff personal injury lawyers share what you need to know about post-anesthesia care unit (PACU) negligence.
NO FEES UNLESS WE WIN
Protecting Your Rights Since 1983
Need Legal Help After an Injury? We can help you fight for the compensation you deserve.
Hablamos Español
What Does Postsurgical Mean?
Postsurgical means the time following a surgery, which often involves recovering from anesthesia as well as the procedure. Similarly, the postoperative definition is the period after a surgical operation in which a patient is focused on healing. Care for post-operative patients is essential to reach a full recovery and avoid complications.
What Are the Causes of Anesthesia Error?
Errors in administering anesthesia have several causes, including:
Lack of knowledge of proper procedure and warning signs

Not following proper procedure

Poor communication between members of the healthcare team

Prolonged sedation

Failure to monitor patient data and respond to that information

Inadequate labeling of medication holders and vials

Mistakes in the prescribing and administration of medication

Equipment and instrument failure

Alarm failures

Poor monitoring of the patient after surgery; premature release
An anesthesiologist must have extensive training and experience. They must give complete attention to their work. Often, they must make decisions rapidly as conditions change. They must communicate effectively with other caregivers.
Lack of effective communication is a cause in as many as 70% of anesthesia injuries². A significant number of errors result in death. Post-anesthesia care injuries may result from the administration of local, regional, or general anesthesia.
What Is Post-Anesthesia Care Negligence?
Post-anesthesia care negligence occurs when a health care provider deviates from the standard of acceptable care in post-operative monitoring following the use of anesthesia.
A person who undergoes surgery that involves anesthesia has the right to expect acceptable levels of medical care. All healthcare providers must perform their services up to acceptable levels. Reasonable health care includes the following from all healthcare providers involved:
Education

Skill

Experience

Knowledge of procedure

Following procedure

Recognizing and responding to abnormalities

Attention to tasks
The right to expect adequate administration of healthcare includes when anesthesia is administered and in post-operative care. Medical negligence can occur in post-operative care including anesthesia complications and harm.
What Should Happen After Surgery That Involves Anesthesia?
While every surgery, facility, and patient is different and may follow a different procedure, the usual nursing care after surgery involves these steps:
After surgery, patients are transferred to PACU for monitoring.

Vital signs should be monitored and fluids regulated.

Pain and nausea should be managed.

A patient should not be released prematurely

Patients should be given detailed instructions for care at home

Healthcare professionals should provide information on when to contact them or seek emergency help if they experience dangerous symptoms.

You may need to stay in an after-surgery care center before going home.
Your doctor should tell you what to expect before, during, and after anesthesia and answer questions like:
When will I wake up after anesthesia?

How will I feel when I wake up?

How long does nausea last after surgery?

How long after general anesthesia can I drive?

Can you drive with a pain pump?
Post-surgical nursing care should provide you with everything you need to make a recovery. When healthcare professionals fail to do this, there could be long-term damage.
What Complications Can Result From Anesthesia Errors?
Mistakes and errors in the anesthesia process can be extremely devastating. A patient may suffer from:
Death

Heart attack/Heart damage

High blood pressure

Stroke

Paralysis/Spinal cord injury

Loss of oxygen

Brain Damage

Loss of consciousness/Coma

Respiratory difficulties

Hypothermia

Other organ damage
Patients suffering from significant health problems and accompanying illness have a higher rate of complications and mortality.
NO FEES UNLESS WE WIN
Protecting Your Rights Since 1983
Do You Suspect Medical Malpractice? Contact our team to see if you qualify to bring a legal claim
Hablamos Español
How Many People Die From Anesthesia Mistakes?
According to data collected³ by the World Health Organization (WHO) and an epidemiological study in the United States, there was a total of 2,211 anesthesia-related deaths in an estimated 105.7 million surgical cases over a period of about six years. The following percentages represent specific causes of these deaths:
46.6% – Anesthesia overdoses

42.5% – Adverse effect to the anesthetic

3.6% – Pregnancy or obstetric care complications
Can I Receive Compensation if I Am Hurt Because of Poor Post-Anesthesia Care?
Negligent post-anesthesia care may be medical malpractice. If the victim is hurt because the care that they received is inadequate, they may have legal grounds to claim compensation.
What Do You Have To Prove To Get Compensation for Negligence Post-Anesthesia Care?
To receive compensation for negligent post-anesthesia care, you must prove all the elements of medical malpractice, including:
The prevailing medical standard

– What are the relevant standards for post-operative anesthesia care? Proving the level of required medical care requires working with an expert who can explain technical medical information.

Breach of the duty of care

– With the prevailing medical standard explained, you must show how healthcare providers breached the duty of care. This is shown by presenting the facts and what actions each person took.

Causation and harm

– To receive compensation, the victim must be harmed by the breach of the duty of care. The inadequate medical care must be the cause of harm to the victim.

Damages

– Having established that healthcare providers caused injury to the victim, the victim must demonstrate their damages. They may claim damages available under the law for medical malpractice claims.
The plaintiff has the burden of proving that they are the victim of medical malpractice. A lawyer may represent them in all stages of the case including the production and presentation of medical evidence.
How Long Do I Have to File a Post-Anesthesia Negligence Lawsuit?
The statute of limitations for a medical malpractice claim is two years. It's crucial that you get started on your case as soon as possible to ensure you qualify to claim compensation.
A post-anesthesia lawsuit must follow the steps for claims involving medical malpractice. These are special procedural steps that must be followed. The claim must be filed by the deadline to begin a claim for medical malpractice.
A pre-suit affidavit is required to demonstrate good faith and the merit of the case. A separate affidavit must be completed for each defendant. You may receive compensation for increased medical bills, inability to earn an income, pain and suffering, survivor benefits, and more.
NO FEES UNLESS WE WIN
Protecting Your Rights Since 1983
Don't Wait to File Your Claim
Hablamos Español
Lawyers for Post-Anesthesia Care Unit (PACU) Negligence
At Bernstein & Maryanoff, we are lawyers representing victims and families in complex medical malpractice claims. If you or a family member has suffered complications from post-anesthesia care, our lawyers can represent you in bringing your claim for compensation. Contact us for a no-obligation review of your claim today.
Sources:
¹Singh P., Maita M., et al. (2019). Anesthetic Errors During Procedures in the United States. South Med J. 2019 Sep;112(9):491-496. Retrieved 5 May 2022.
²Rayan, A. A., Hemdan, S. E., et al. (2019). Root Cause Analysis of Blunders in Anesthesia. Anesthesia, essays and researches, 13(2), 193–198. Retrieved 5 May 2022.
³Gottschalk, A., Van Aken, H., et al. (2011). Is anesthesia dangerous? Deutsches Arzteblatt international, 108(27), 469–474. Retrieved 5 May 2022.
About the Author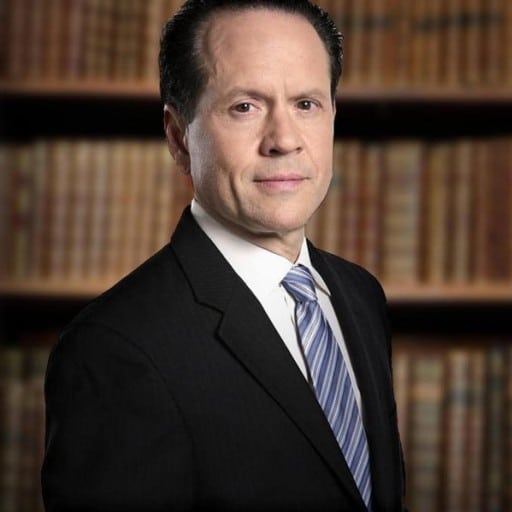 Jack G. Bernstein, ESQ.
Jack Bernstein is a hard-working and highly motivated personal injury attorney in Miami, Florida with over three decades of experience. He is a strategist and idea person, with a genuine passion for helping his firm's clients. If you've been injured, contact Jack Bernstein today for a free evaluation of your case.