What to Do After a Slip and Fall Accident
A slip and fall injury can be scary for anyone, regardless of age or the extent of the accident. These types of falls can often result in severe injuries that can make it difficult for victims to return to their daily routines and can lead to high medical bills. Despite the stress and uncertainty that may come with experiencing a slip and fall accident, one of the most important things you can do is contact a slip and fall attorney right away to understand your rights and obtain fair compensation.
What is a slip and fall accident?
Slip and fall accidents are among the leading causes of emergency room visits every year, making them an extremely common type of incident. Many slip and fall incidents are likely to leave the victim with bumps or bruises; however, some of these accidents can be traumatic and damaging for victims.
Property owners are responsible for keeping their premises safe for visitors in order to prevent such slip and fall accidents from occurring. This responsibility is implied for both business owners and homeowners.
Common causes of slip-and-fall accidents include:
Wet surfaces
Uneven surfaces
Defective sidewalks
Potholes
Poorly constructed stairs
Torn carpet
Recently waxed surfaces
NO FEES UNLESS WE WIN
Protecting Your Rights Since 1983
If you were injured in a slip and fall accident, contact Miami Slip and Fall Lawyers Bernstein & Maryanoff for a free case review today.
Hablamos Español
Do most slip and fall cases settle out of court?
While there are many factors that need to be taken into consideration when determining a settlement amount and whether a case goes to trial, the short answer is: yes, most slip and fall cases do settle out of court. Despite what popular culture makes us believe about legal proceedings and drama-filled trials, the truth is that most cases never even make it to trial, as cases often settle before reaching that point.
What is an average slip and fall settlement amount?
The amount of slip and fall settlements can vary significantly depending on the extent of the injuries involved. The average slip and fall settlement is between $15,000 and $45,000. If the victim's injuries are relatively minor, the case will likely fall below this average. For victims who suffer severe injuries, this may increase the settlement amount to be way above the average.
The settlement amount should include all of your financial losses, including:
Medical expenses
Travel to medical appointments
Rehabilitative services
Prescriptions or medications
Medical devices such as a wheelchair
Home access renovations
Costs of hiring help at home
Lost income
It's important to discuss all of these elements with your slip and fall lawyer to determine your proposed settlement amount. Slip and fall settlement amounts also take into consideration compensation for the victim's pain and suffering.
Pain and suffering often consists of both physical pain and emotional pain, which may include any of the following:
Broken bones
Cuts and bruises
Sprains
Traumatic brain injury
Bone dislocation
Muscle sprains
Spine or nerve damage
Grief
Stress
Insomnia
Anxiety
Loss of quality of life
Shock
Loss of companionship
Embarrassment
If you are hoping to obtain a proper settlement amount for your slip and fall lawsuit, you must carefully assess all of the pain and suffering you have endured as a result of the incident to help your attorney best determine your damages.
NO FEES UNLESS WE WIN
Protecting Your Rights Since 1983
If you believe you may be entitled to compensation following a slip and fall incident, contact Miami personal injury attorneys Bernstein & Maryanoff for a free consultation.
Hablamos Español
Are slip and fall cases hard to win?
Since there are so many factors that need to be taken into consideration when determining a slip and fall lawsuit, it is difficult to give a definitive answer on whether such cases are hard to win. However, if the majority of factors seem to hold in your favor, it is likely that you will be successful in winning your slip and fall case.
How do you prevent slips and falls?
Preventing slips and falls is the responsibility of the property owner. Preventative measures can be taken by ensuring the property is safe and free from hazards. Such safety measures may include maintaining the conditions of flooring or stairs as well as taking care of any slippery or wet surfaces.
How are slip and fall settlements calculated?
Given the extensive number of factors that need to be considered when determining the outcome of a slip and fall case, it's unsurprising that there is also a lot to take into consideration when calculating the settlement amount. Contributory negligence and comparative negligence are the two most common methods used to determine settlement amounts in slip and fall cases.
Contributory negligence: This type of negligence means that if the victim is even slightly responsible for the accident or their injuries, then the victim will be unable to recover any compensation for the slip and fall incident. This is the less common of the two methods used in determining settlement amounts.
Comparative negligence: This type of negligence means that even if the victim is partially at fault for the incident, that they will likely be able to recover damages and receive compensation for their injuries. In states that rely on pure comparative negligence, the compensation is reduced based on the victim's percentage of fault. Whereas in modified comparative negligence states, the victim is allowed to obtain compensation if the other party is over 50% at fault for the victim's injuries.
Knowing your rights
It's important to discuss your case with a lawyer to understand how your slip and fall settlement will likely be calculated and any other options you may have to pursue justice during this stressful experience. Contact Bernstein & Maryanoff today to have all your questions answered. We will work to ensure you receive the compensation to which you are entitled so you can move forward.
Sources:
Beiber, C. Slip and Fall Lawsuit Guide 2023 (2022).
Slips Trips & Falls 29 CFR 1910.22-.30.
About the Author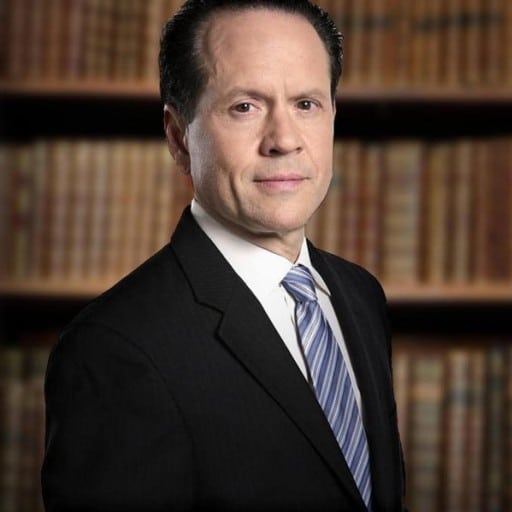 Jack G. Bernstein, ESQ.
Jack Bernstein is a hard-working and highly motivated personal injury attorney in Miami, Florida with over three decades of experience. He is a strategist and idea person, with a genuine passion for helping his firm's clients. If you've been injured, contact Jack Bernstein today for a free evaluation of your case.