How Many Semi Truck Accidents Happen per Year?
Semi trucks are large trucks used to transport goods over land. The trucking industry is a significant component of the U.S. economy, responsible for transporting almost 11 tons of freight in 2021, equaling gross freight revenues of $875.5 billion. According to the U.S. Bureau of Labor Statistics (BLS), almost 2.1 million heavy and tractor-trailer truck drivers were employed in the U.S. in 2021.
Since semi trucks move such a significant percentage of freight throughout the nation, they're on American roadways daily. In 2020 alone, over 4,800 large trucks were involved in accidents resulting in fatalities, and another 107,000 large trucks were in accidents resulting in injuries.
What causes most semi truck accidents?
As of 2023, U.S. Today's list of the most dangerous occupations ranked heavy and tractor-trailer truck drivers eighth, based on 2021 fatal injury statistics, with crashes cited as the leading cause of fatalities and injuries. Several factors contribute to semi truck accidents.
Vehicle size
Depending on their engine, whether the cab has a sleeper compartment, and the weight of their load, semi trucks can weigh up to 80,000 pounds. By contrast, the 2022 average weight of a passenger vehicle was 4,094 pounds. The difference in size highlights one of the reasons semi truck accidents can cause severe injuries when involved in automobile accidents.
Braking
It takes longer to stop semi trucks because of their size. The leading causes of car accident injuries include reckless driving, which can involve tailgating or passing vehicles on the shoulder. Speeding is another common cause of motor vehicle accidents (MVAs). When the actions of other drivers create hazardous situations, truck drivers may be unable to stop their vehicles in time to avoid a collision.
Driver fatigue
Truck drivers often work long shifts to meet delivery schedules. Fatigue slows response times, increasing the likelihood of a collision if the driver fails to respond to changes in road conditions.
Blind spots
Large trucks have notable blind spots. Truck drivers must pay attention to their blind spots and the drivers beside and in front of them. Lack of visibility can cause accidents if drivers tailgate them.
Mechanical issues
Truck drivers and shipping companies must maintain their vehicles to ensure they operate optimally. Failing to maintain the brakes can contribute to braking issues, leading to accidents. Damaged mirrors can make it harder for truck drivers to check their blind spots and blown-out or overinflated tires can also cause semi truck accidents.
What happens when a truck driver has an accident?
Semi truck drivers must comply with accident reporting regulations. For example, in Florida, drivers must report an MVA if any of the following conditions are met:
A person was injured
A person was killed
A commercial vehicle was involved
The crash caused $500 or more in property damage
A wrecker must move one or more vehicles
One or more drivers were driving under the influence
One or more drivers fled the scene
Since semi trucks qualify as commercial vehicles, truck drivers must report all accidents to local authorities in Florida. This means semi truck drivers must:
Remain at the scene
Call the police
Follow company accident reporting protocols
Since truck drivers operate vehicles throughout the country, they may be unsure of local reporting guidelines. When in doubt, motorists should contact the police to report the accident and wait at the scene unless they require immediate medical attention for injuries sustained in the truck accident. Some injury symptoms may not emerge for 24 hours or more. Other injuries may not be apparent without medical tests, so truck drivers who don't require immediate medical care should consider waiting for medical clearance before returning to their job. Truck drivers might qualify for worker's compensation if injured in an MVA.
What should you do if you're in an accident with a semi truck?
Whether you're a semi truck driver who's been in an accident or a driver involved in an MVA with a semi truck, there are some crucial steps you should take after your accident. In addition to notifying the police and remaining at the scene, you should gather relevant evidence if possible. This could involve the following:
Taking photographs
Gathering driver information
Gathering vehicle information
Taking videos of the scene
Getting names and contact information from witnesses
Drivers may also contact a truck accident lawyer from the accident scene. Truck and catastrophic injury attorneys offer free consultations, allowing you to get legal counsel before speaking to the police or other motorists. Advice from counsel can help you avoid common mistakes and protect your rights.
How can a semi truck accident attorney help you after your accident?
Semi trucks are commercial vehicles, and the driver may not be at fault for their semi truck accident. Companies that fail to maintain vehicles correctly or use substandard parts may be solely or partially liable for semi truck accidents.
The legal team at Bernstein & Maryanoff has decades of experience representing semi truck accident victims. We'll investigate your accident, determine who's liable, and prepare your case. We'll help you calculate how much economic and non-economic damages to seek, determine whether you qualify to pursue punitive damages, and fight for you to get the maximum compensation available.
NO FEES UNLESS WE WIN
Protecting Your Rights Since 1983
Contact a Miami truck accident attorney today to discuss your semi truck accident.
Hablamos Español
Sources:
Economics and Industry Data. (2023).
Fraser, J. (2023). What are America's most dangerous jobs? Search our database of deadliest occupations.
Hawley, D. (2022). Average Weight of a Car.
Heavy and Tractor-trailer Truck Drivers. (2022).
How Much Does A Semi Truck Weigh? Ultimate Guide 2022. (2022).
Large Trucks. (2023).
Traffic Crash Reports. (2023).
About the Author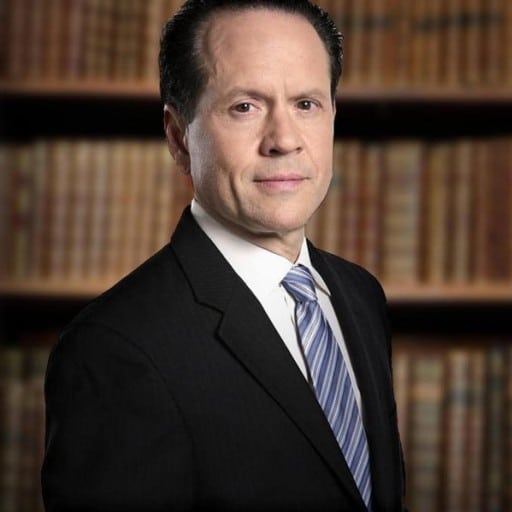 Jack G. Bernstein, ESQ.
Jack Bernstein is a hard-working and highly motivated personal injury attorney in Miami, Florida with over three decades of experience. He is a strategist and idea person, with a genuine passion for helping his firm's clients. If you've been injured, contact Jack Bernstein today for a free evaluation of your case.