How To Prevent Bicycle Accidents
Over the past couple of years, there has been a steady increase in the number of cyclists engaging in the sport. Seeing as cycling is a great way to improve your cardiovascular health, sneak in a quick exercise, and get outdoors, it's no wonder there's been an uptick of individuals dusting off their bikes and hitting the streets.
Unfortunately, while cycling can be an incredibly enjoyable sport, it's also one of the most dangerous if you do not take the proper precautions. Injuries including traumatic brain injuries, spinal cord injuries, and broken bones can cause lasting health and medical issues.
Understanding how to cycle safely is the best way to prevent bicycle accidents from occurring. Practicing proper safety habits will also allow you to mitigate the risk of serious injury if you do get into an accident.
NO FEES UNLESS WE WIN
Protecting Your Rights Since 1983
Contact Bernstein & Maryanoff's bicycle accident attorneys today for a free consultation.
Hablamos Español
Bicycle vs car accident statistics
While cycling makes up only 1% of the trips made throughout the United States, cyclists make up 2% of individuals who die every year in accidents involving motor vehicles. According to the Centers for Disease Control and Prevention, an estimated 1,000 bicycle deaths per year occur due to crashes involving motor vehicles. Another 130,000 are injured on American roadways. Comparatively, car accidents in 2021 killed 42,915 individuals while hundreds of thousands more were injured. Many of these accidents were the result of distracted driving as this was the leading reason for car accidents in 2021.
Unsurprisingly, most bicycle accidents and deaths occur in urban areas as biking is a convenient mode of transportation in densely populated cities. An estimated 64% of bicycle accidents occur on roadways that are not near intersections and likely involve high speeds while an estimated 27% happen at intersections.
Practice these safety tips while bicycling
Practicing proper safety while biking is the best way to make sure you stay safe on the road, regardless of if you cycle on the road or in a bicycle lane. Consider these important tips the next time you head out on a bicycle.
Always wear a helmet
Wearing a helmet while cycling can help reduce the chance of catastrophic or serious injury following a bicycle accident. Adults and children of all ages on a bicycle, including young children who are riding via an auxiliary unit such as a toddler seat or bike trailer, should always wear a helmet. Helmets should be fitted to the user and should be snug and secure so as to protect your head during a collision.
Plan to be seen
When you are out during broad daylight, wear neon clothes and other reflective gear that allows you to stand out. If you are biking with children, utilizing a brightly colored flag that is attached to the rear of your bike can be a good way to indicate to other drivers that you are present. If you cycle during sunset and during the evening hours, it's important to wear reflective gear so that drivers can see your presence. Never wear black while biking at night.
Understand your local bike and traffic laws
Cities and townships have specific rules regarding cyclists and motorists, and how the two should engage with one another while on the road. While rules such as, everyone must drive on the right-hand side of the roadway is universal in the United States, some localities have specific rules unique to that community. It's important to understand your local community's cycling and traffic laws so that you can stay as safe as possible. If you are in violation of traffic laws following an accident, it may be difficult for you to recover the compensation you deserve.
Use hand signals and gestures
Understanding and practicing hand signals and gestures while you are on the road or on a bicycle path is important to maintaining both your safety and the safety of those around you. Staying alert, communicating, and respecting other cyclists and motorists when they signal to you can help you prevent an accident from occurring.
Know your rights after a bicycle accident
Much like being involved in an automotive accident, there are some dos and don'ts following a bicycle accident. Understanding what to do after experiencing a bicycle accident with another motorist can help you recover the compensation you deserve for your injuries and other losses. Take into consideration these steps after a bicycle accident.
Call 911
Contact the police immediately following a bicycle accident. If you are unable to, have someone on the scene contact the police for you. Much like an automotive accident, after police arrive, they will begin collecting the critical evidence to compile a formal police report. Be sure to ask the responding officer for their business card as well.
Collect driver information
Take down the information of the driver involved in the accident. This includes getting their name, phone number, license plate number, and a copy of their insurance information. If a driver is reluctant to provide this information, the responding officer should be able to help.
Collect witness statements
Take down the names and contact information of any witnesses who were on the scene. This can include other drivers, pedestrians, or even nearby business owners or workers who witnessed the accident. The responding officer should also gather witness statements from those who witnessed the accident.
Speak with a bicycle accident lawyer
Seek out the guidance of a bicycle accident attorney. Before making a statement to the insurance company, speaking with an attorney about your rights and responsibilities can help you build a strong case so that you can recover the compensation you deserve.
Can you sue if you are the victim of a bicycle accident?
If you've been involved in a bicycle accident with another motorist, you can sue and recover damages for your injuries and personal losses. However, in order to have a successful case, you must be able to show that your injuries were caused by the negligence of the other motorist. Working with an experienced bicycle accident attorney can help.
Motorists on all roadways have a duty of care to provide an environment that is safe for other motorists, including cyclists. If a motorist breaches this duty of care and proves to be negligent, they can be held responsible for your injuries. Typically, victims of a cycling accident can recover compensatory damages in the form of economic and non-economic damages.
Economic and non-economic damages
Economic damages refer to tangible, monetary losses that resulted from an accident. This can include hospital bills, bills for medical treatment, loss of income due to the inability to work, loss of property, and other damages.
Non-economic damages refer to losses that can't be measured by calculable, monetary metrics. Examples of non-economic damages include pain and suffering, trauma, mental anguish, loss of enjoyment of life, and other losses.
Work with a bicycle accident attorney
As with a motor vehicle accident, it can prove difficult to recover compensation from insurance companies and drivers who caused an accident. Those same hurdles can exist when victims of bicycle accidents pursue legal action. That's when working with an experienced bicycle accident attorney can prove helpful. Bicycle accident attorneys have detailed knowledge of the rights and protections of cyclists and how they best can recover the damages they deserve.
NO FEES UNLESS WE WIN
Protecting Your Rights Since 1983
Contact Bernstein & Maryanoff's bicycle accident attorneys today for a free consultation.
Hablamos Español
Sources:
CDC Bicycle Safety (2023).
NHTSA Newly Released Estimates Show Traffic Fatalities Reached a 16-Year High in 2021 (2022).
Traffic Laws (2021).
About the Author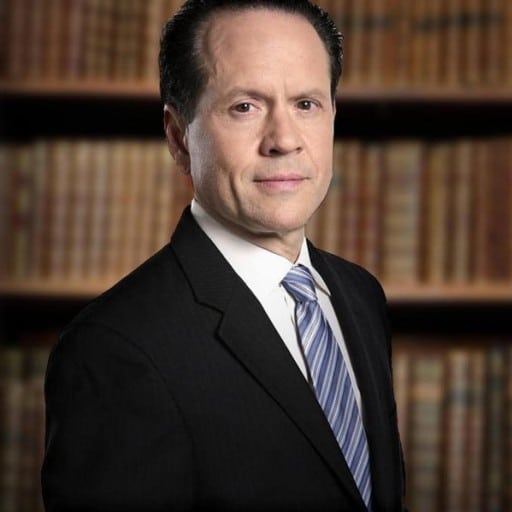 Jack G. Bernstein, ESQ.
Jack Bernstein is a hard-working and highly motivated personal injury attorney in Miami, Florida with over three decades of experience. He is a strategist and idea person, with a genuine passion for helping his firm's clients. If you've been injured, contact Jack Bernstein today for a free evaluation of your case.