Distracted Driving Statistics 2021
Distracted driving continues to be a leading cause of car accidents. How serious is the problem of distracted drivers? Our Miami car accident attorneys have compiled these distracted driving statistics to help you understand its impact on the roads.
What Is Distracted Driving?
Distracted driving is operating a motor vehicle without giving sufficient attention and care to the task of driving. It may include texting, doing other activities within the car, inattention, interacting with others, and other distractions.
Some examples of driving while distracted include:
Texting
Talking on the phone
Reading or looking at a device
Letting your mind wander from the task of driving
Taking your hands off the wheel
Punching buttons on the vehicle dashboard
Not watching the road
Listening to the radio if it divers your attention too much
Reaching for something in the vehicle
Helping children or adult passengers in the vehicle
Applying makeup or looking at your appearance
Driving while extremely upset
What Are the Three Main Categories of Distracted Driving?
Distractions may be manual, visual, or cognitive.
Manual. If the distractions are manual, they cause drivers to take their hands off the wheel.
Visual. Visual distractions lead to drivers not watching the road the way they should be.
Cognitive. When a distraction is cognitive, the driver's thoughts are elsewhere and not on the road.
If you were injured by a distracted driver, you deserve compensation. Contact our car accident lawyers for a free case evaluation.
Distracted Driving Facts and Statistics*
The most likely age group for distracted driving is the youngest group – ages 15-19. 8% of drivers aged 15-19 who are involved in a fatal crash are distracted at the time of the crash.
25% of distracted drivers who cause a fatal crash are aged 20-29.
20% of distracted driving fatalities are a person not in a vehicle at the time of the crash1. They are walking, riding a bike, or otherwise not riding in a car.
In one survey, more than 1/3 of teens (39%) admitted to texting or emailing while driving at least once in the 30 days before the survey.
Distracted drivers are also more likely to engage in other dangerous behavior on the roads, such as not wearing a seat belt or driving after consuming alcohol.
Even seniors are at risk for distracted driving crashes. Approximately 5% of fatal crashes that involve seniors are related to driving while distracted.
How Many Distracted Driving Accidents Are There Each Year in Florida?
According to Florida Highway Safety and Motor Vehicles2, there were 48,537 crashes in the state in 2020 related to distracted driving. These crashes caused 2,756 serious injuries and 308 fatalities.
What Are the Distracted Driving Accident Statistics in Florida in 2021?
As of June 3, 2021, 121 traffic fatalities in the State of Florida in 2021 were related to distracted driving, according to the Florida Highway Safety and Motor Vehicles Distracted Driving Crashboard2.
How Many People Die Each Year From Texting and Driving?
According to the National Highway Traffic Safety Administration, driving while distracted, including texting and driving, claimed 3,142 lives in 20193 in the United States.
Learn more about your rights as a car accident victim by scheduling your free case consultation with Bernstein & Marynoff now.
What Percent of Traffic Crashes Are Because of Driving While Distracted?
According to the National Highway Traffic Safety Administration, distracted driving accounts for 8.7% of all traffic fatalities.
What Are States Doing To Address the Problem of Distracted Drivers?
States have varied approaches to address the problem of distracted driving4. The following are common tools and restrictions that states use in hopes of addressing the issue:
Restrictions on cell phone use behind the wheel – Most states have restrictions on texting and driving. Specifics and penalties may vary by state.
Graduated licensing programs – Additional supervision of teens behind the wheel may lessen the likelihood of distracted behaviors.
Public awareness campaigns.
High-profile law enforcement efforts.
Traffic tickets, including careless driving.
Civil liability – For individuals who cause accidents and injuries because of driving while distracted.
Vehicle manufacturers also play a role in preventing distractions for drivers. As automated driving technology becomes increasingly popular, manufacturers are creating technology to monitor driver attention5 while using these features.
In addition, phone manufacturers and software manufacturers have developed several programs and features to help drivers avoid temptation and limit distractions while operating a motor vehicle.
Does Florida Have a Law Against Distracted Driving?
Several Florida laws address driving while distracted:
Florida Statutes § 316.3056 is the Florida Ban on Texting While Driving Law. A person may not operate a motor vehicle while manually entering data into an electronic device. The law applies to moving vehicles. There are exceptions for reporting an emergency and law enforcement personnel.
Florida Statutes § 316.3067 prohibits the use of a handheld device in a school or construction zone.
Florida Statutes § 316.19258 prohibits operating a motor vehicle in a careless manner. The law may encompass several behaviors that may amount to distracted driving. The law says that a driver must operate in a careful and prudent manner and in a way that does not endanger the life, limb, and safety of any person.
A person who breaks a traffic law because they are distracted may receive a citation for the traffic law they violated.
Is Distracted Driving Grounds for Legal Liability?
A distracted driver may be legally liable for negligence in the event of an accident. Driving is a dangerous activity because heavy vehicles and high speeds are involved. A reasonable and prudent person devotes their attention to safety while operating a motor vehicle.
A victim of a car accident involving a distracted driver may bring a claim for financial compensation based on their damages and applicable state laws for car accidents.
Car Accident Attorneys for Distracted Driving Accidents
Have you been hurt by a distracted driver? Are you wondering what your rights are after a car accident? Let our experienced attorneys help you claim the financial compensation you deserve.
We can help you prove fault, identify your damages and bring your claim. Contact us today for a free consultation.
*The sources for the statistics in this article are listed below.
Sources:
1 Centers for Disease Control and Prevention (CDC). Distracted Driving. Retrieved 13 December 2021.
2 Florida Highway Safety and Motor Vehicles (FLHSMV). Distracted Driving Crash Dashboard. Retrieved 13 December 2021.
3 National Highway Traffic Safety Administration (NHTSA). (December 2020). Traffic Safety Facts. Retrieved 13 December 2021.
4 Kitsch, Ann. (June 2018). State and Federal Efforts to Reduce Distracted Driving. National Conference of State Legislatures (NCSL) Vol. 26 No. 23. Retrieved 13 December 2021.
5 Ford Media Center. (14 April 2021). Ford's 'Mother of All Road Trips' Tests Bluecruise Hands-Free Driving Ahead of Over-the-Air Push to F-150, Mustang Mach-E. Retrieved 13 December 2021.
About the Author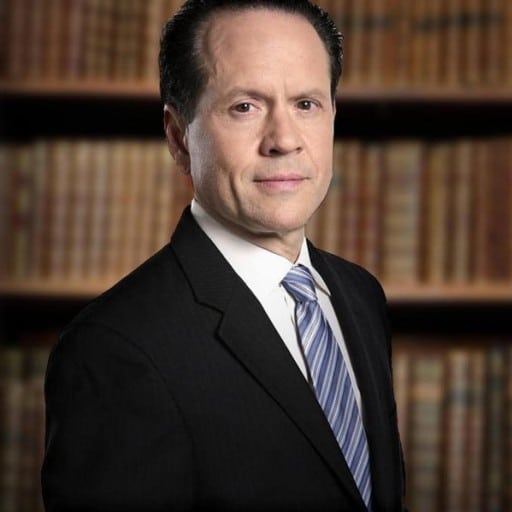 Jack G. Bernstein, ESQ.
Jack Bernstein is a hard-working and highly motivated personal injury attorney in Miami, Florida with over three decades of experience. He is a strategist and idea person, with a genuine passion for helping his firm's clients. If you've been injured, contact Jack Bernstein today for a free evaluation of your case.