I Was Involved in an Uber Accident – Now What?
Any car accident is a stressful event. It can be hard to know what to do. The situation is even more complex when the accident involves a rideshare driver. What happens if you get in an accident with Uber? Who is responsible? What can you do next?
By following a few steps, you can get the help you need and the compensation you deserve. Our Miami rideshare accident attorneys explain what to do next when you're in an Uber accident.
Contact us today for a free case evaluation to see how much your Uber accident claim may be worth.
What To Do After an Uber Accident in Florida
What to do in an accident that involves an Uber differs from a typical car accident. After an Uber accident in Florida, you should take the following steps:
1. Contact Emergency Services and the Police
Summon medical help as soon as possible if there is any possibility someone is hurt, no matter how slight. Even if you think your injuries are minor, it's important to seek medical attention.
2. Get Information for the Uber Driver
The Uber driver must give you their name, license information, and insurance documentation.
3. Gather Other Evidence
Record other evidence at the scene like names and contact details for witnesses, photographs, and a video that spans the accident scene.
4. Report the Accident to Your Insurance
Even when Uber is involved, Florida no-fault rules still apply. It's important to first report the claim to your own insurance company.
5. Document Damages
In the fallout of the accident, document all the damages you have. Medical bills, lost income, and property damage are just a few examples.
6. Learn About the Uber Accident Policy
When an accident involves an Uber driver, there may be a generous liability policy provided by the transportation network company. Learn more about this insurance and whether it applies in your case.
7. File Your Claim
If your case qualifies for compensation, you must take action to file a claim. An experienced lawyer for Uber accident claims can help you evaluate and make the right claims.
8. Work With Experienced Uber Accident Lawyers
Our car accident lawyers understand the complex process for getting compensation after an Uber accident. With multiple parties and insurance policies involved, getting fair compensation is no easy task. Our lawyers for Uber accidents are experienced professionals that know how to fight back against the insurance company tactics that can stand in your way.
If you are involved in a collision with an Uber, contact us today for a free consultation.
What Happens After an Uber Car Accident in Florida?
When you are in an Uber car accident in Florida, the car accident compensation laws are the same. That means you first look to your no-fault insurance policy for the first $10,000 in damages1. Then, if you have a serious, permanent, or disfiguring injury, you may receive monetary compensation by bringing a third-party claim.
Florida law requires rideshare companies to ensure that their drivers have supplemental coverage for up to $1 million in liability, as well as uninsured and underinsured coverage. You may pursue compensation through the responsible party and their insurance, which may be the Uber driver.
A lawyer for Uber claims can help you understand which insurance parties may cover damages and how to go about making a claim. Call our team today to learn how we can help you.
Does Uber Compensate for Accidents in Florida?
Uber compensates for accidents in Florida based on car accident no-fault laws and third-party insurance coverage. Riders and others involved in the accident must still seek compensation through their no-fault benefits.
However, if there is third-party legal liability because of serious, permanent, or disfiguring injuries, or if necessary because a party is uninsured or underinsured, Uber compensates for accidents in Florida.
What Is the Law for Uber Driver Insurance in Florida?
Florida law § 627.748(7)2 creates insurance requirements for transportation network companies, including Uber drivers. The requirements are:
When the app is off:
The driver's personal insurance applies
Each driver should have the minimum insurance amounts required by Florida law
When the app is on, but no ride has been accepted:
$50,000 – Death and bodily injury, per person
$100,000 – Death and bodily injury, per accident
$25,000 – Property damage
During a ride:
$1 million – death, bodily injury, and property damage
Uninsured and underinsured coverage as required by Florida statutes § 627.7273
Coverage may not be dependent on a personal auto insurer denying a claim
Note: The driver's personal insurance may not provide coverage during an active ride.
How Do You Report an Uber Accident in Florida?
When you're in an Uber crash in Florida, there are up to four parties to report the accident to. If you are involved in a crash, you must contact:
Emergency services – Always report the accident to law enforcement and summon medical attention if the accident may have produced injuries. Remember that not all injuries are immediately visible—err on the safe side and always get checked out by a health provider promptly after an accident. You have only 14 days to seek medical attention covered by your PIP benefits.
Your own insurance – Because Florida has no-fault laws, your insurance company needs to know about the accident. Let them know about the accident as soon as you can.
Uber – Whether you are a driver, rider, or a third party, make an Uber report with the company. Drivers should complete a driver's crash report and understand Uber crash insurance.
Other personal insurance – Depending on the circumstances of the crash, another individual's personal insurance may be the appropriate policy to seek damages.
It may be possible to receive accident help and the compensation that you deserve by going directly through an insurance company or through Uber for your claim without any additional legal action. To be successful, you must know what the claim is worth.
Our Miami rideshare accident lawyers can help you identify the type of claim you have, what insurance company should pay, and the full value of your claim.
Lawyers for Uber Accidents in Florida
If an insurance company is legally liable to pay damages under their policy, or Uber is liable under their $1 million guarantee, you may file a legal claim for compensation. Our lawyers can help.
We have experience handling car accident claims, both simple and complex. We understand the unique challenges when an Uber driver is involved, and we can work to make your claim a success.
If you're wondering what to do after an Uber driver accident, contact Bernstein & Maryanoff car accident lawyers for your free consultation.
Sources:
1Florida Highway Safety and Motor Vehicles (FLHSMV). Florida Insurance Requirements. Retrieved 5 January 2022.
2FLA. STAT. § 627.748(7) (2021)
About the Author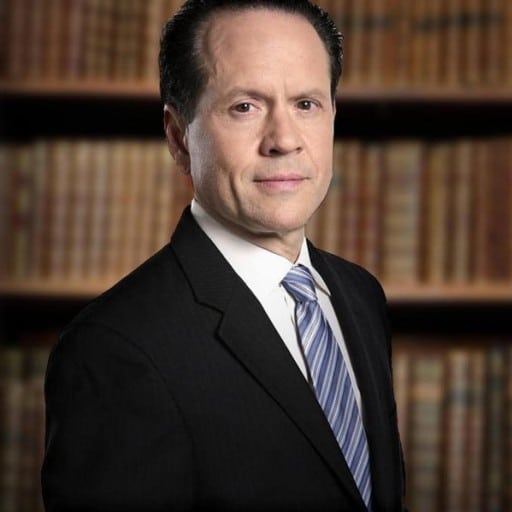 Jack G. Bernstein, ESQ.
Jack Bernstein is a hard-working and highly motivated personal injury attorney in Miami, Florida with over three decades of experience. He is a strategist and idea person, with a genuine passion for helping his firm's clients. If you've been injured, contact Jack Bernstein today for a free evaluation of your case.